So. I got this round eye 79 210 coupe. Eagleadam actuly took me to where it was and brokered the deal.
Realy solid car. Was worried because it was under a huge pine, and had inches of needles all over it.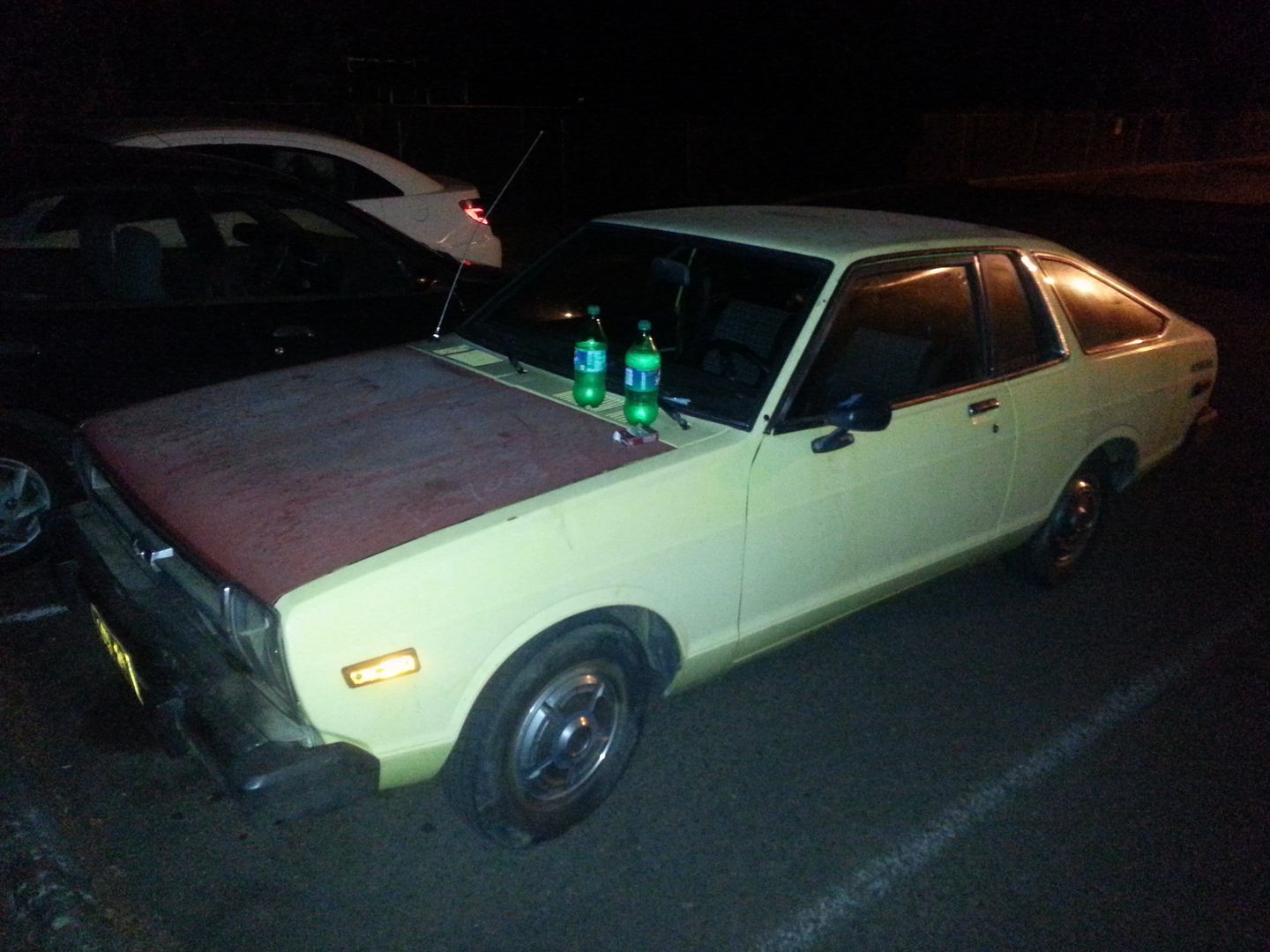 Me and the guest drove it back to adams, bad shimmy, but I figured I knew what was up.
Its a later b210 a14 and b210 dogleg 63a trans.
Was hoping for a different 5 speed since this one is a monster, and the end game was to sell or trade the 210 off, after I put a 4 speed in it.
But im starting to like it. And we had an adventure today.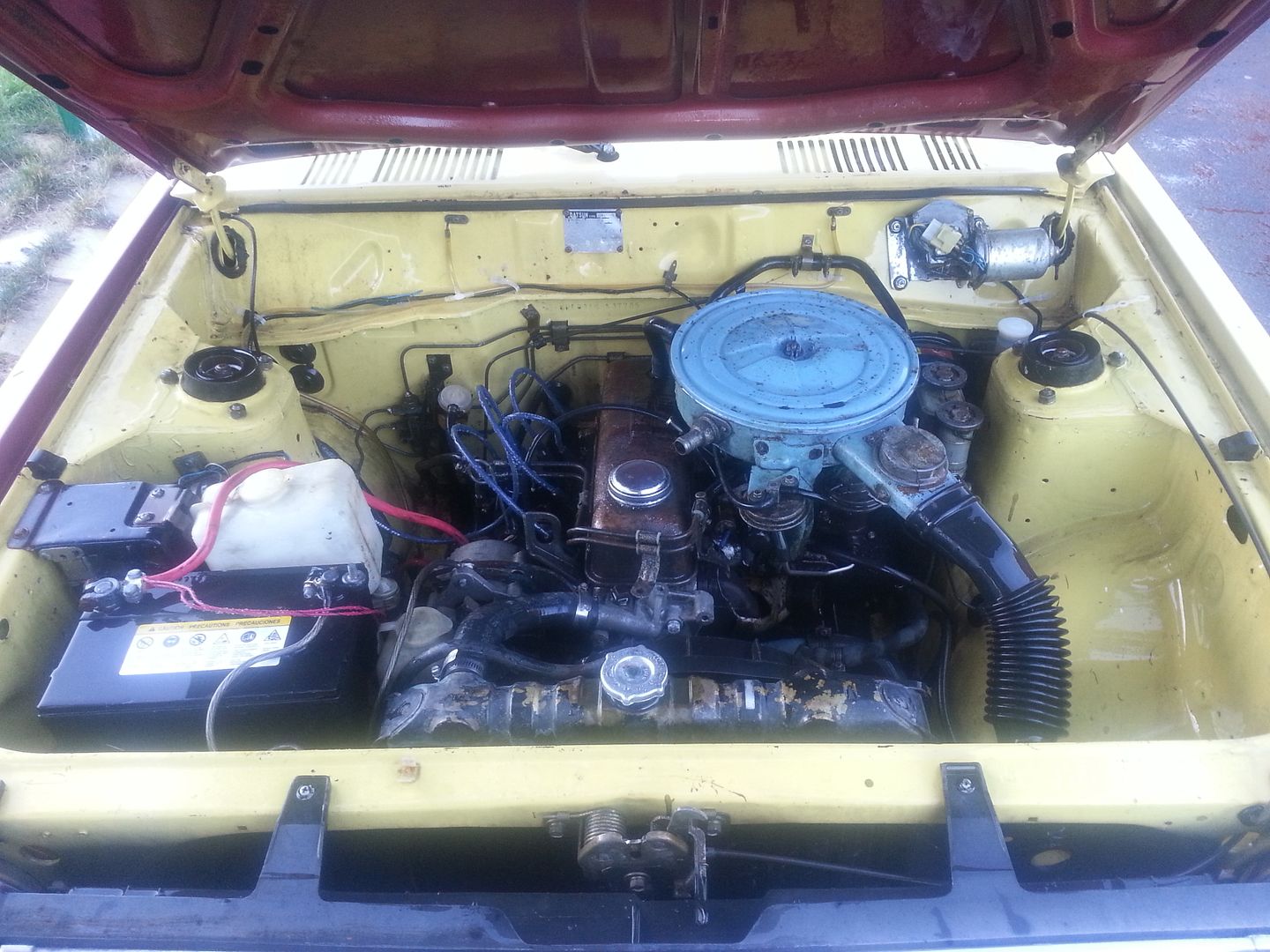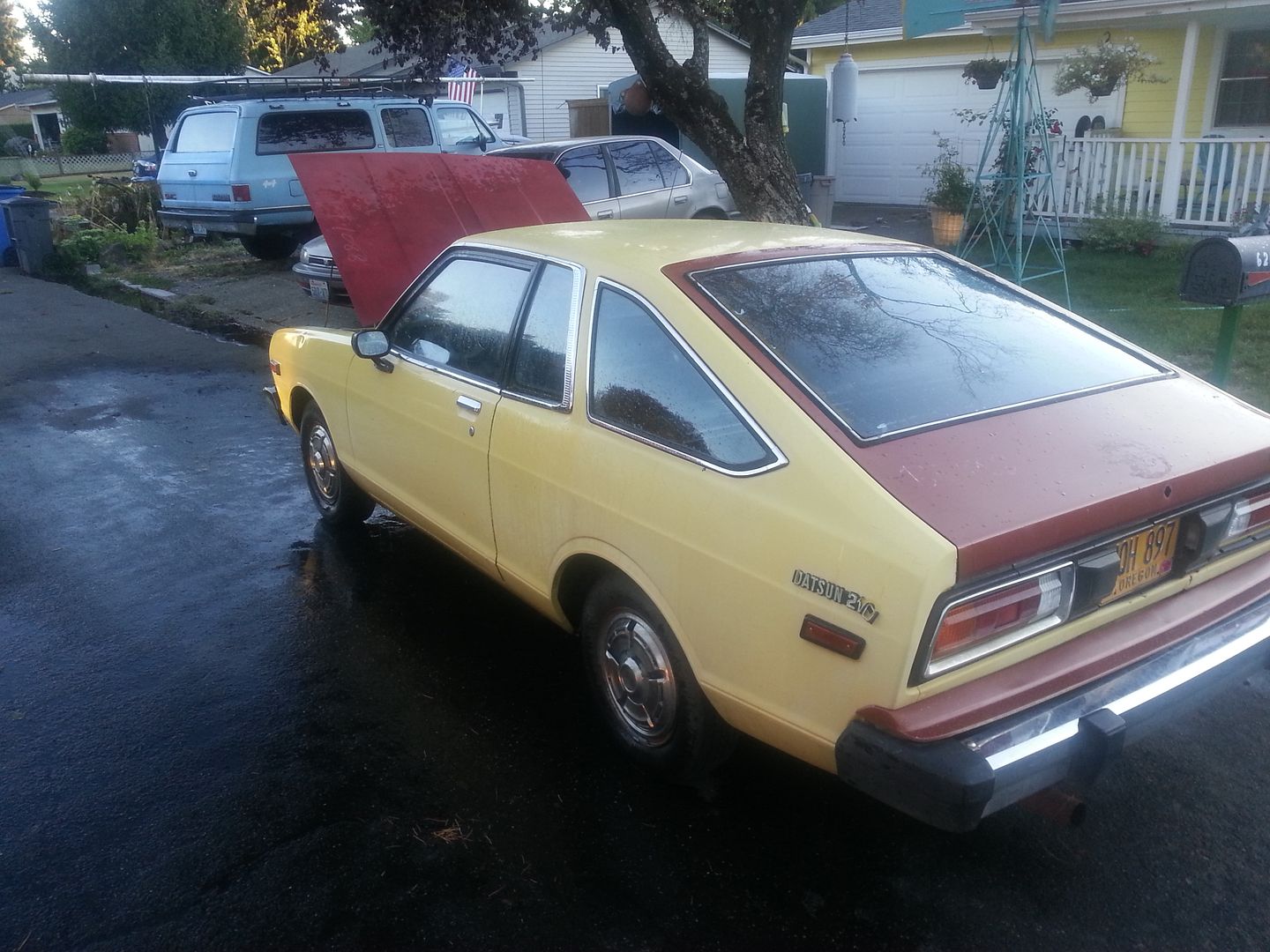 Cleaned up ok.