Saw these for sale and went in deep!
Magnesium 13 X 10, 4 on 4.5 and 3.375" of back spacing, there are in very good shape- just a wee bit of white corrosion on back of one spoke. Could not find a name or #'s, pair weights in at 27lbs. Time to break out the Gibbs Brand penetrant and clean them up.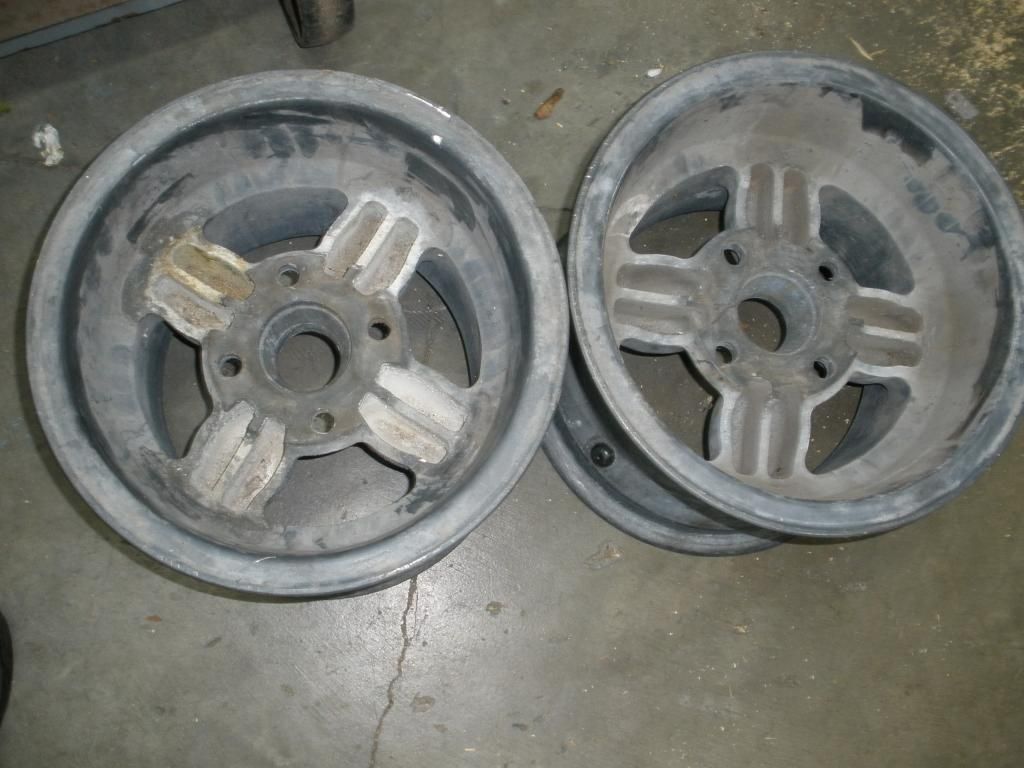 Now just need to find a pair of 8" for the front.