Picked these up for the intake manifold, carb parts and linkage as they don't come up very often!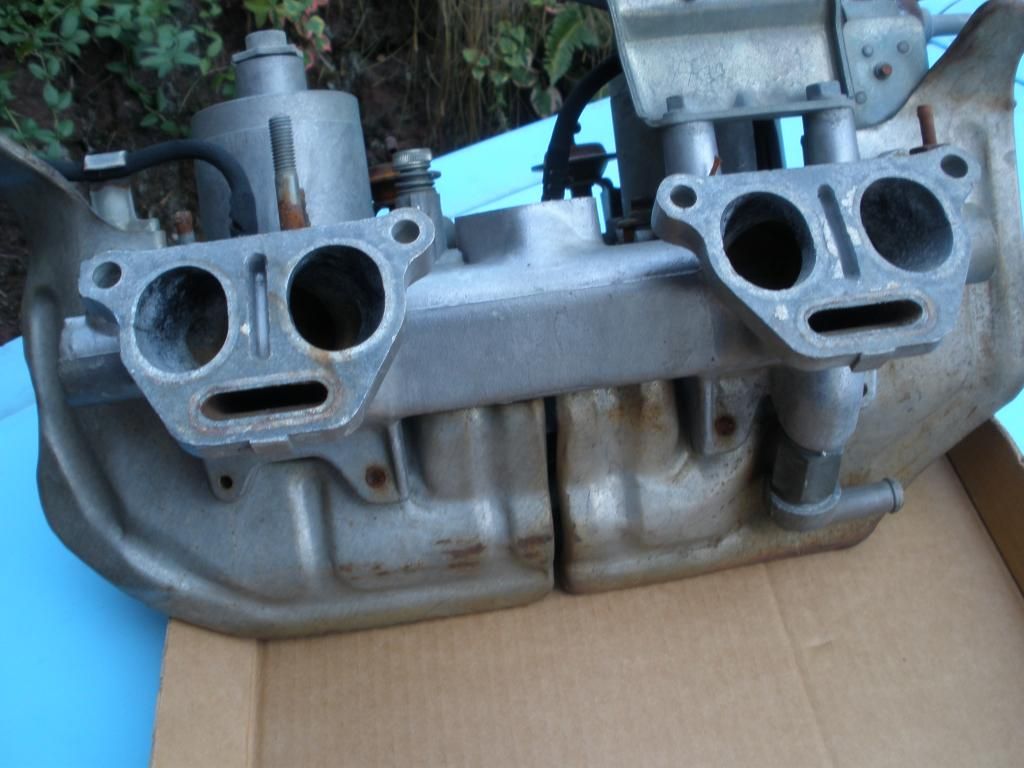 Heat shields are in good shape and not bent-up.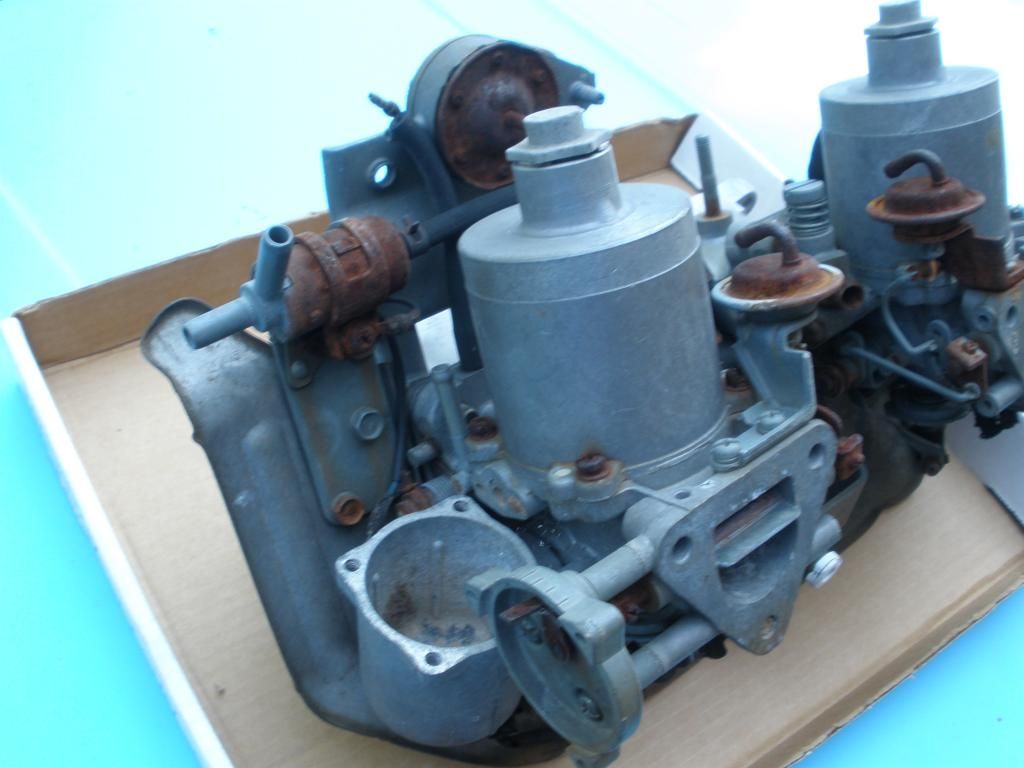 Yes it's missing some float bowl and choke parts, but I have a good set of carbs with electric chokes.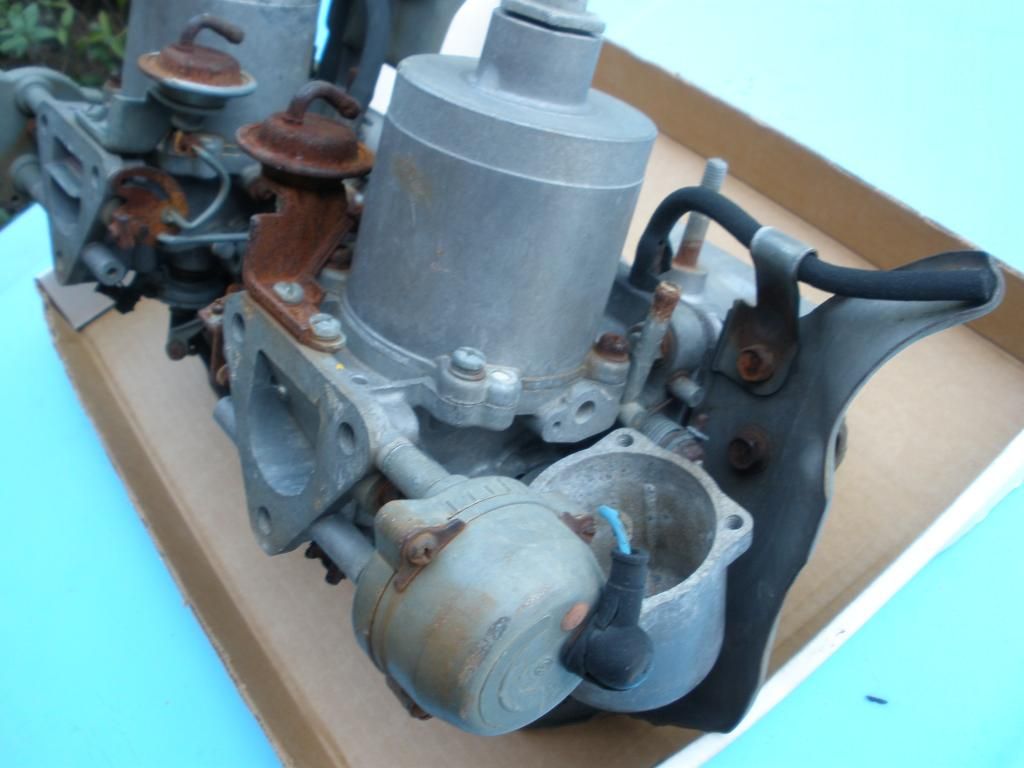 Want to put these on an A14 engine for another 1200 coupe as Smurf is more than likely become a full on autoX car by next spring and may not be streetable.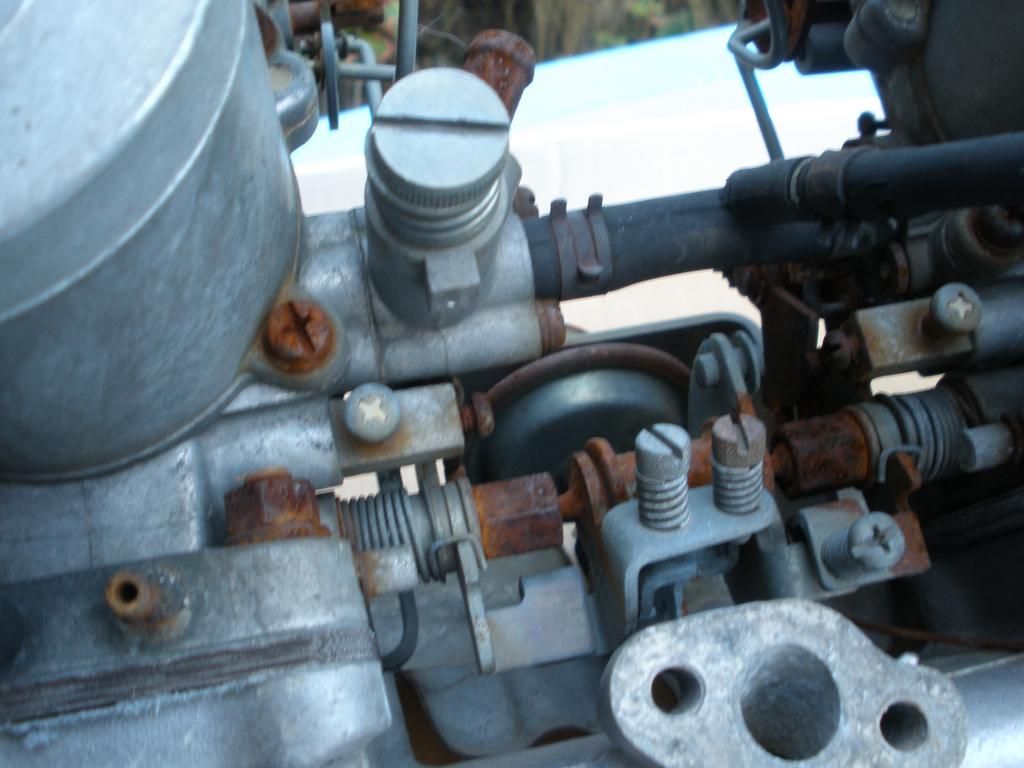 Think there is enough smog equipment on these??