I forgot to put the block breather box/tube/assembly on the block and I took it for a test drive, it is vented to air but the way it is made oil gets blown into the box and then drains back into the block, well it just blew everywhere in that area, it soaked the exhaust pipe so I am kinda wondering why it was not smoking badly, when I pulled it into the driveway it did not soak the ground, so it likely was not that bad of a leak.
I was lucky to get it in there as it is tucked up on the block behind the stock exhaust manifold outlet that doesn't exist on this engine anymore, there really isn't a lot of room in this engine compartment to work on things.
This is the block breather/assembly on a spare engine in the garage.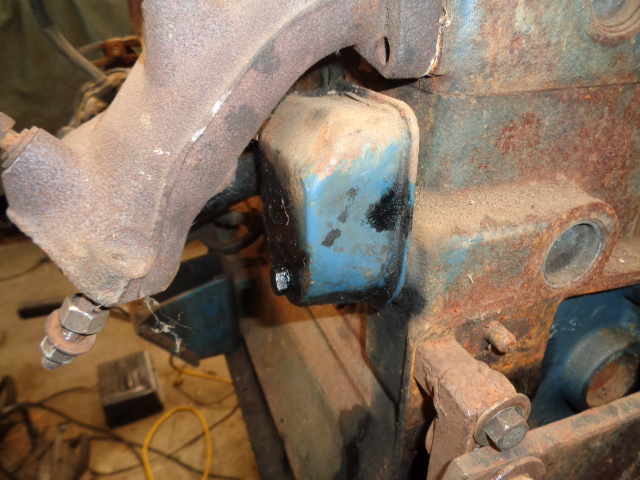 Here it is in my engine compartment, this is looking down between the exhaust manifold and the firewall.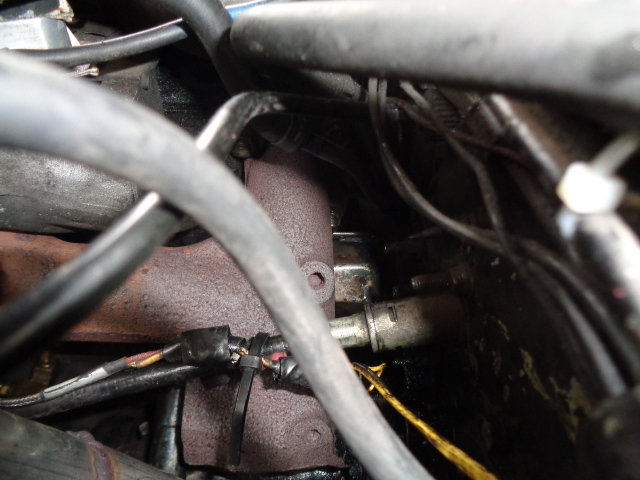 I put the part and my arm into that black hole in the front of the engine compartment to get it in there and mounted, it took a while and I had to play with that engine in my garage to understand what angle the bolt went in to find the threads to mount it.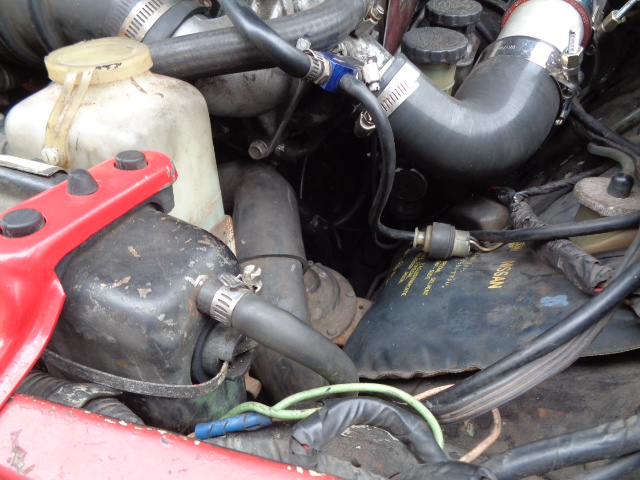 It was half a quart down, might have been half a quart down when I started the test drive, it ran just fine, I did notice at 70mph the EGTs are 200 degrees hotter now, and the EGTs rise faster also, being it normally ran at 600 degrees before and it rarely went over a 1000 degrees I am not worried, and when it did get up to 1400 degrees(3 years ago?) a long time ago when I first put the turbocharger on it likely didn't hurt it then either as I would think I would have had issues by now if any damage had occurred.
I am not going to like the EGTs being at 800 degrees, but I will get used to it, I was only on the freeway for around 3 miles, I need a longer drive to really determine anything conclusive.