So, after a few text messages, some email pics and a few PM on this board, I took a leap of Datsun faith and caught a ride to Seattle with a friend looking to buy a 1979 620kc. I took a short test drive, negotiated on the price a bit and, in less than a hour after arriving at the truck for sale, I was headed East over Snoqualmie Pass in a thirty five year old Datsun 620 that I really new nothing about. It was dark when I started my trip and I rolled into Cle Elum around 9:00 pm and grabbed a motel room for the night. The next morning I was up early. I was feeling more confident in the truck and was excited to get it's new home Near Spokane.
A stop along the way that morning to take a few pics.
One of the first orders of business was to get a set of OEM rallies that I had perviously purchased on Craigslist mounted on the kc where they belonged. And so starts the old skool look of the exterior complete with some 225/60/14 BF Goodrich TA's.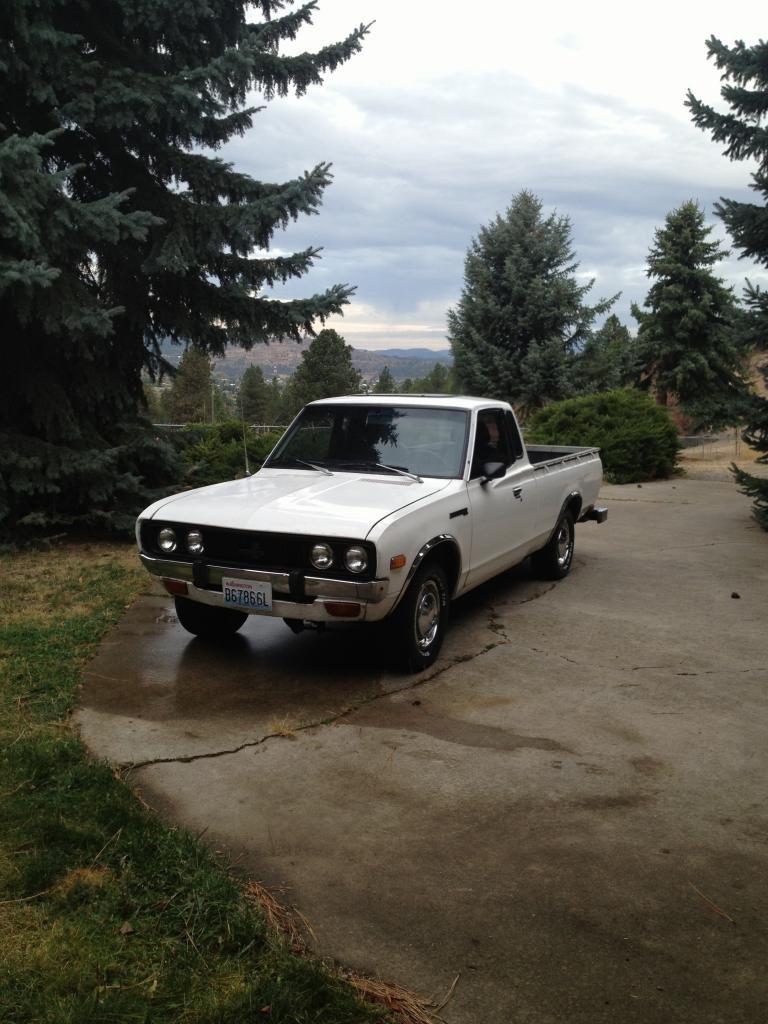 However the previous owner had made the interior of this 620 anything but old skool. Start with a pair of heated leather buckets with lumbar support.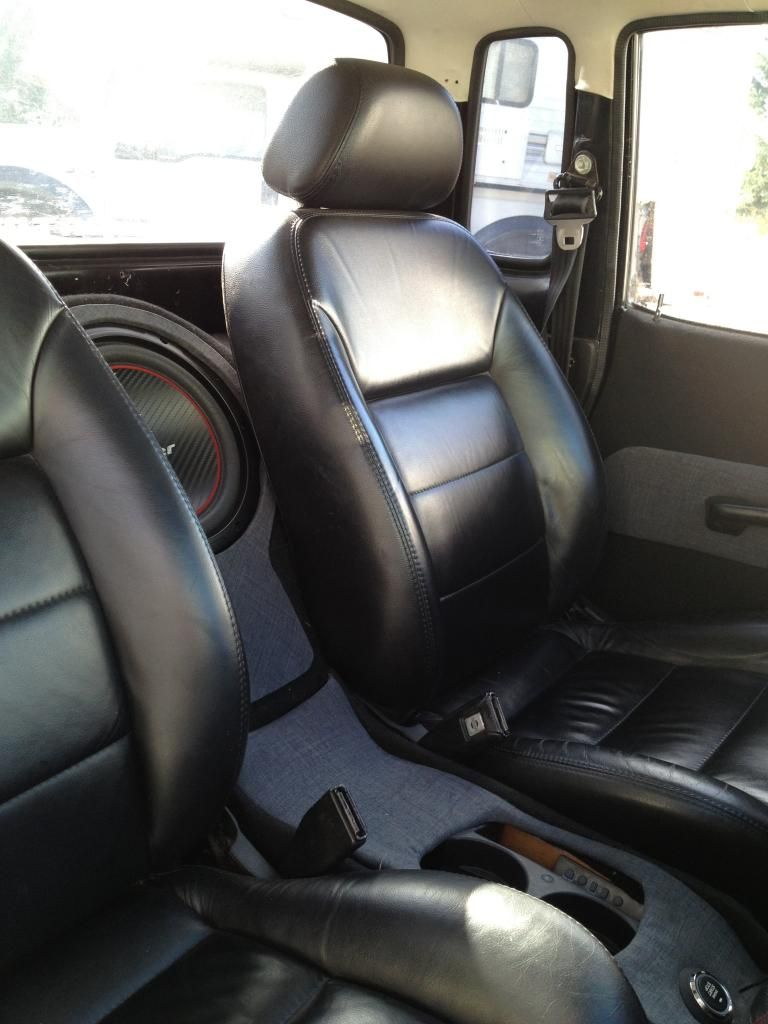 Add a Pioneer MixTrax bluethooth stereo with a pair of 6x9's and a pioneer glass sub filling the kc and a pair of 5 1/2 Alpine neatly tucked in the one-off door panels topped of with a pair of Alpine tweets hidden in the custom kick panels. Needless to say the sound system kicks ass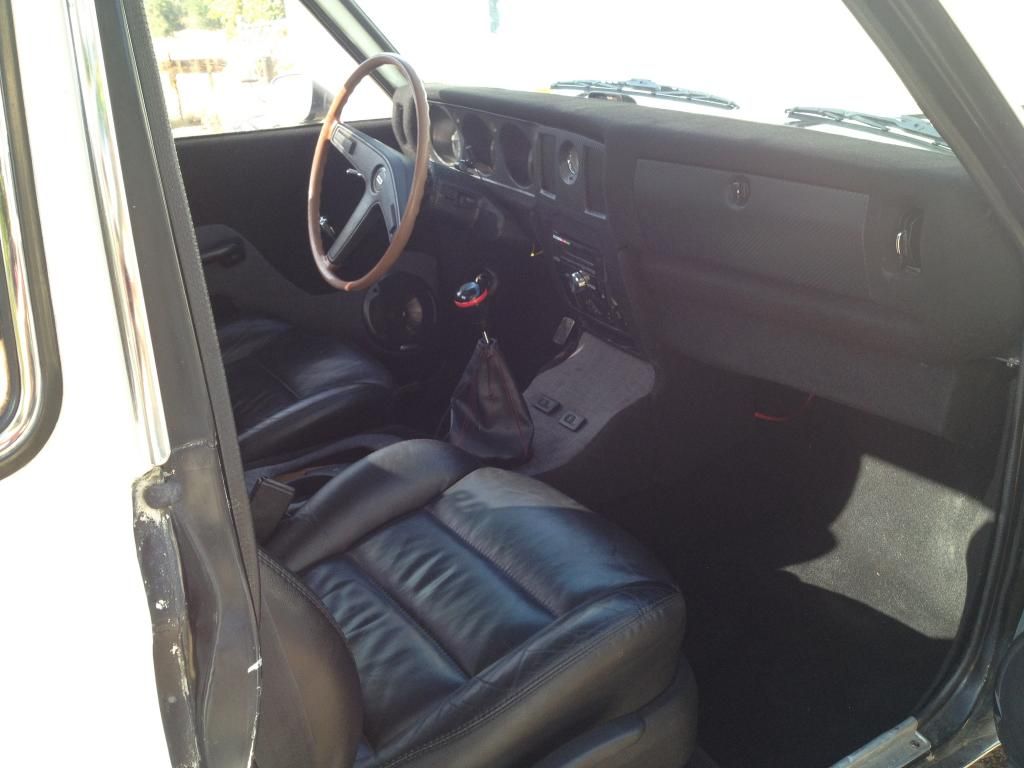 Other new skool features inside the cab include; power locks, push button start and an alarm system.
The 620 also came with some upgraded features from the factory in 1979 including a tachometer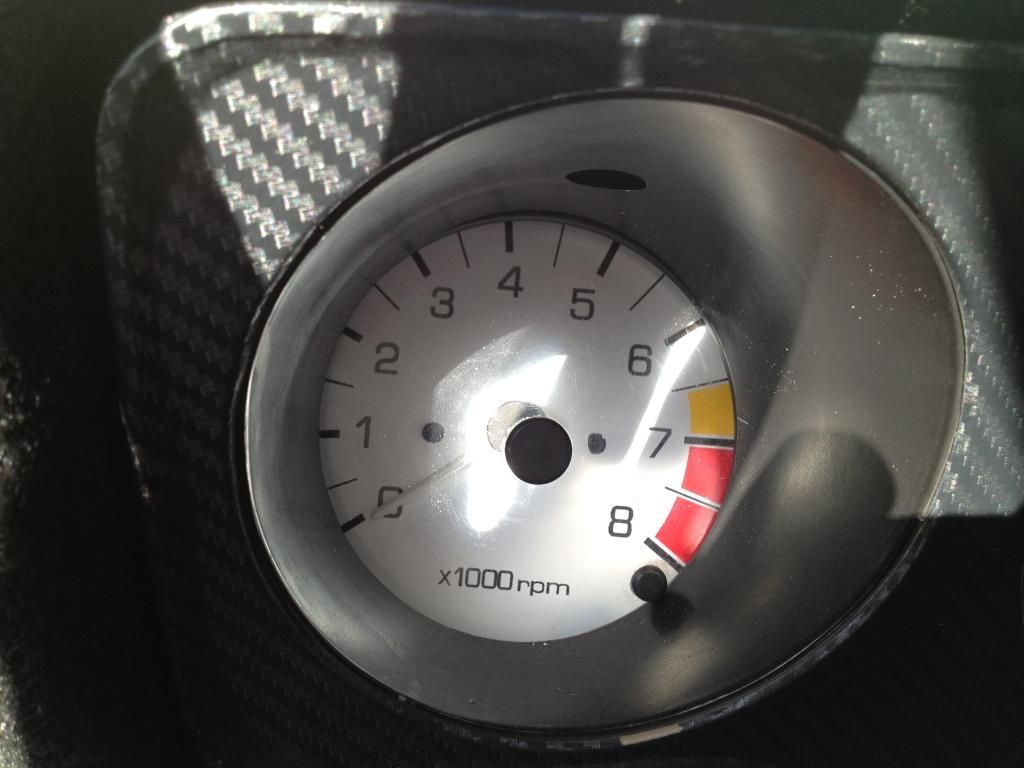 And under that hood lies a fully functional AC system attached to that stock L20B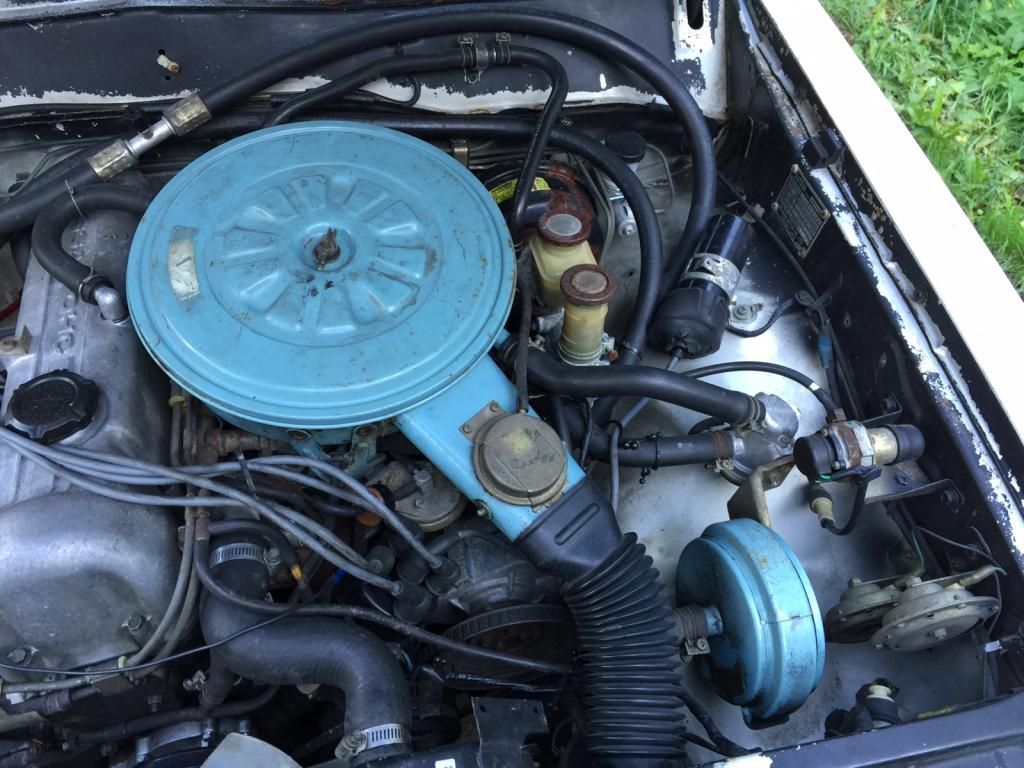 A few other detail items have been taken care of including removing the rear bumper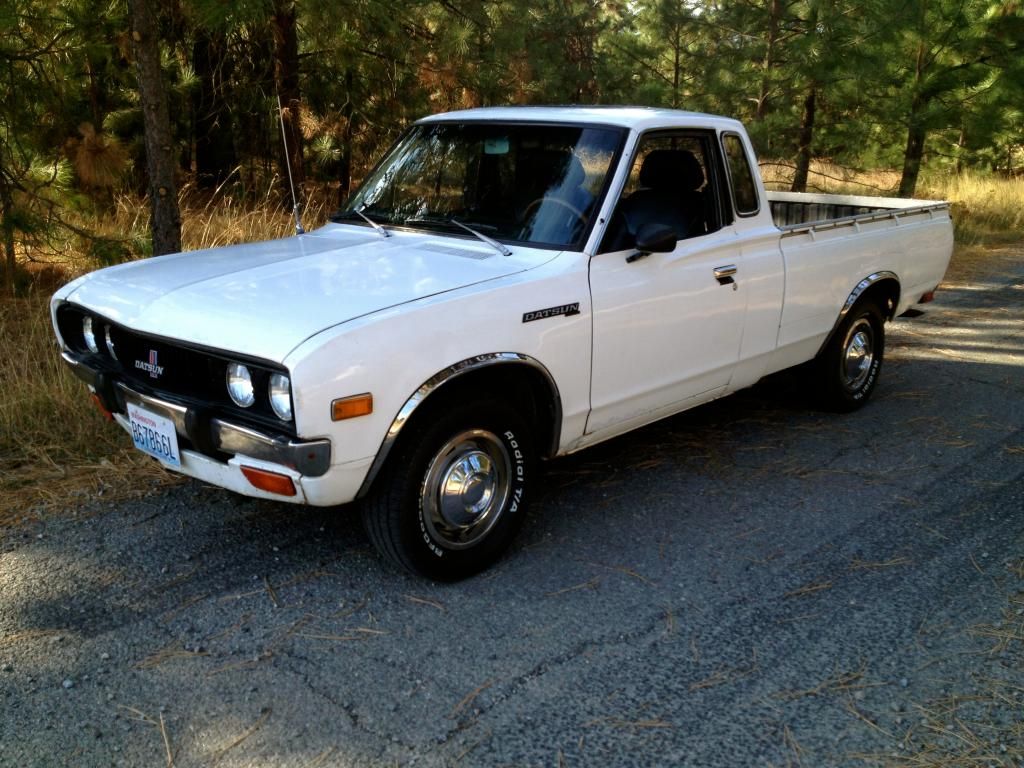 And refurbishing the Datsun emblems
Up next - exhaust work and custom tonneau cover - stay tuned and thanks for looking