Hello all! I've read quite a few 620 build threads for awhile now, and figured it was my turn to post a few pics of the progress I've made with my own project. I've always liked the way the 620 looks, and i've been a big fan of lowered pups for some reason, so this summer I decided to get serious about my looking and stumbled across what I considered the perfect base to start my project with. Nothing so pristine or "classic" that I would have a guilty conscience about altering, and not some rust bucket that would take tons of $$$$ to get off the ground. Lucky for me I found her in North Carolina, which is about 5.5 hours from me. I took a leap of faith after talking with the owner and purchased her before even going up to see it first. I rode up on the Kaw, shoved it in the back, and took the journey home. She drove great, and i'm very happy with my purchase. Over the past 3 months, I've done quite a bit of work as you'll see in the pictures.
In NC: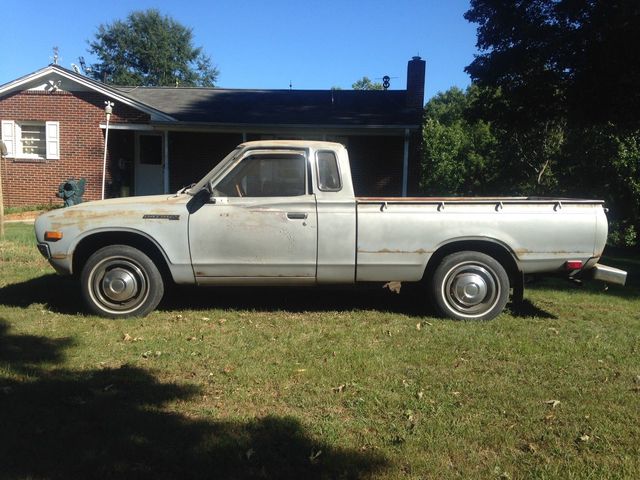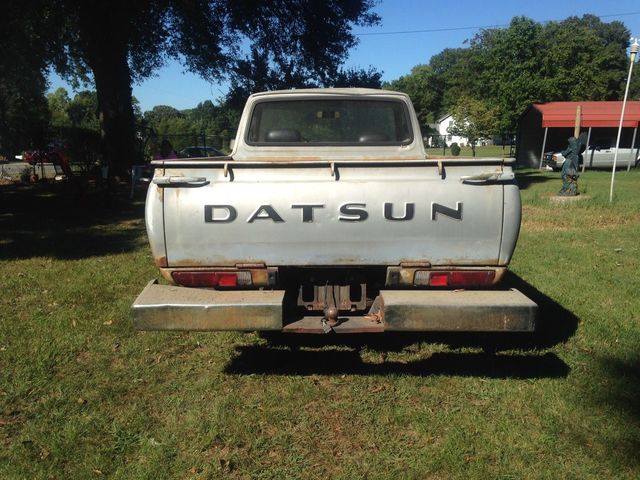 Got her home: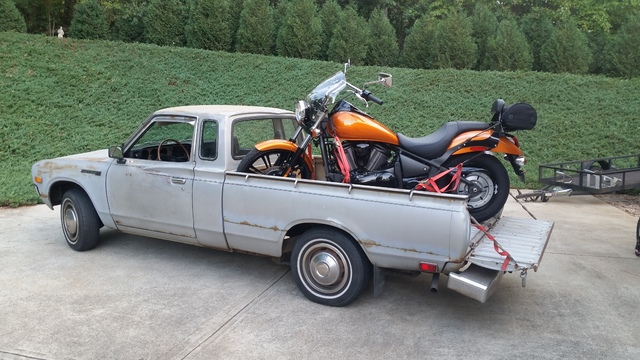 Sandblasting to clean her up: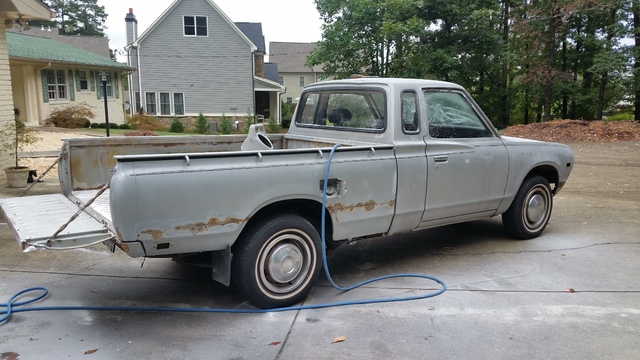 3" lowering blocks and new suspension: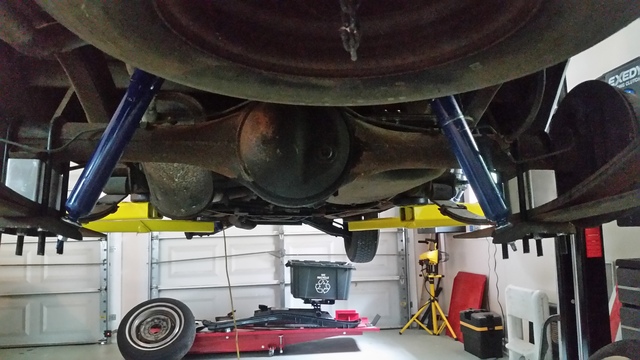 All original: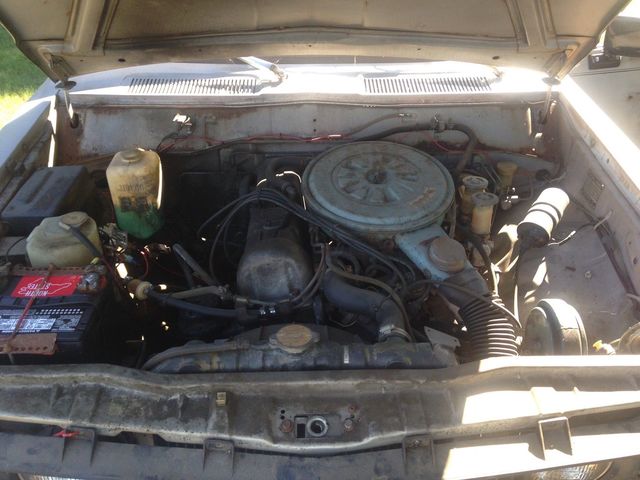 Not anymore!
Interior before: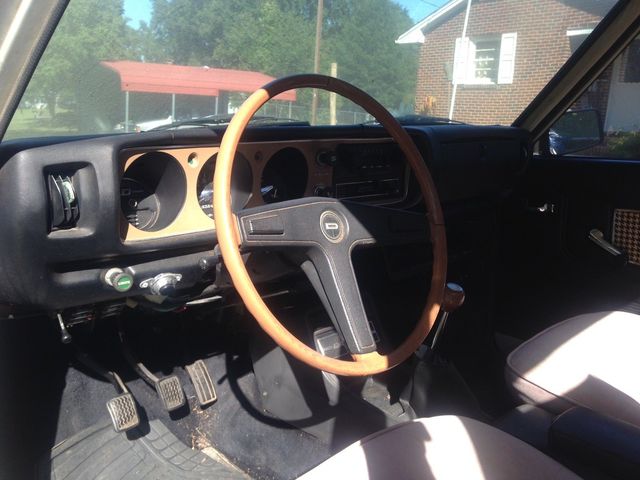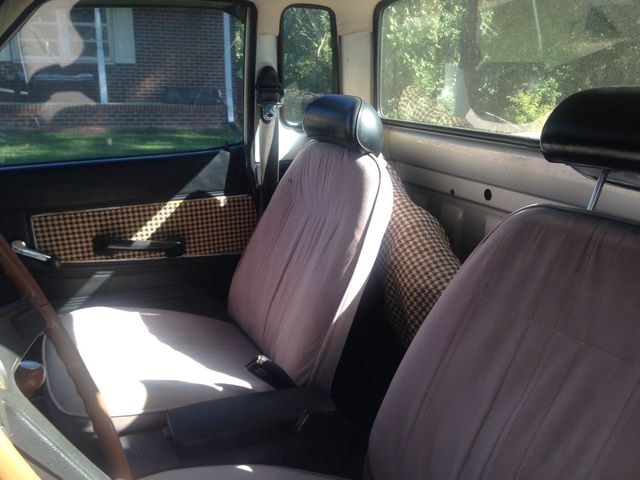 And after!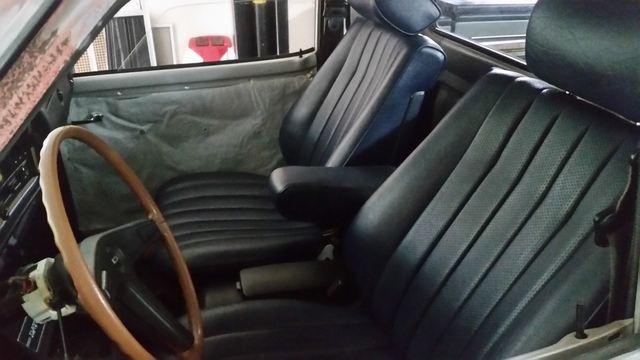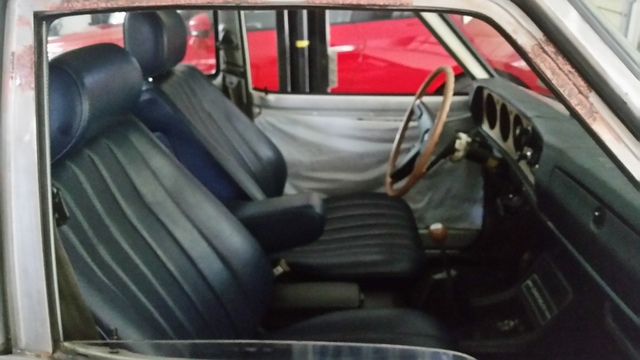 New shoes!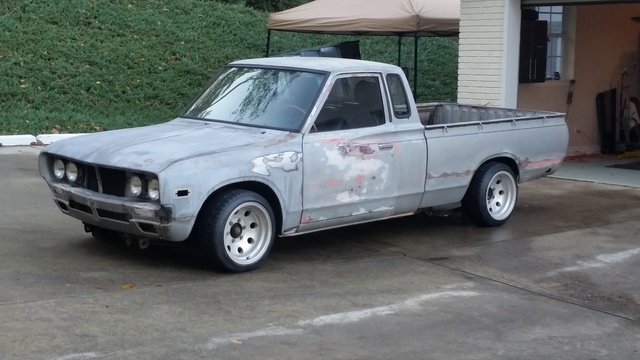 Dropped her off for a fresh coat of paint today. I'll post pics when she's all nice and ..... kawasaki green in a week or so: