So I traded my 720kc for this 79kc to a buddy a couple months back when I was daily driving my 2 door blazer, but. Blew that up, so my "project" is now my daily.. here she is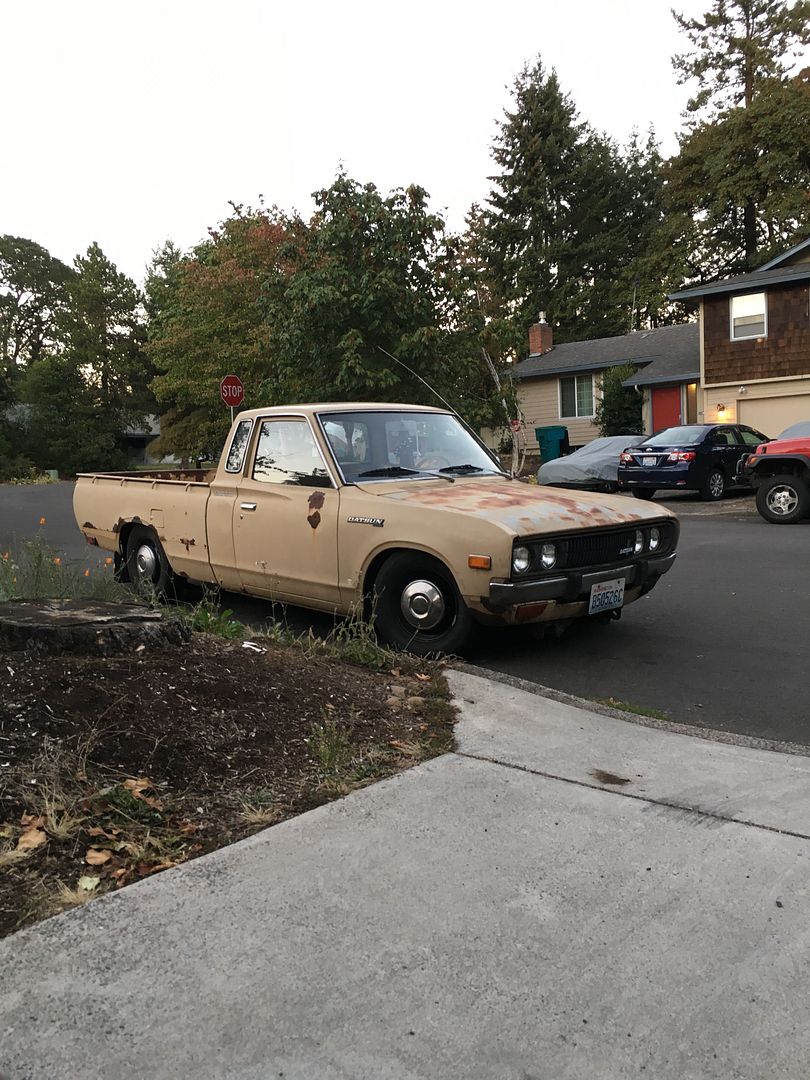 Torsion bars up front, 4" block and 4x4 springs in the rear, c notch will be done soon, and after Christmas I'm doing d21 duel piston calipers with drop spindles.
Haven't done much to it but fix a bunch of shit, had a few charging problems, got a new Weber, blah blah..
When I got it, there was no carpet, so I did a 720 carpet kit and added some sound deadening, along with those awesome factory consoles.. I had the factory buckets but I just switched them out for a set of Neon seats I found at picknpull, super comfy.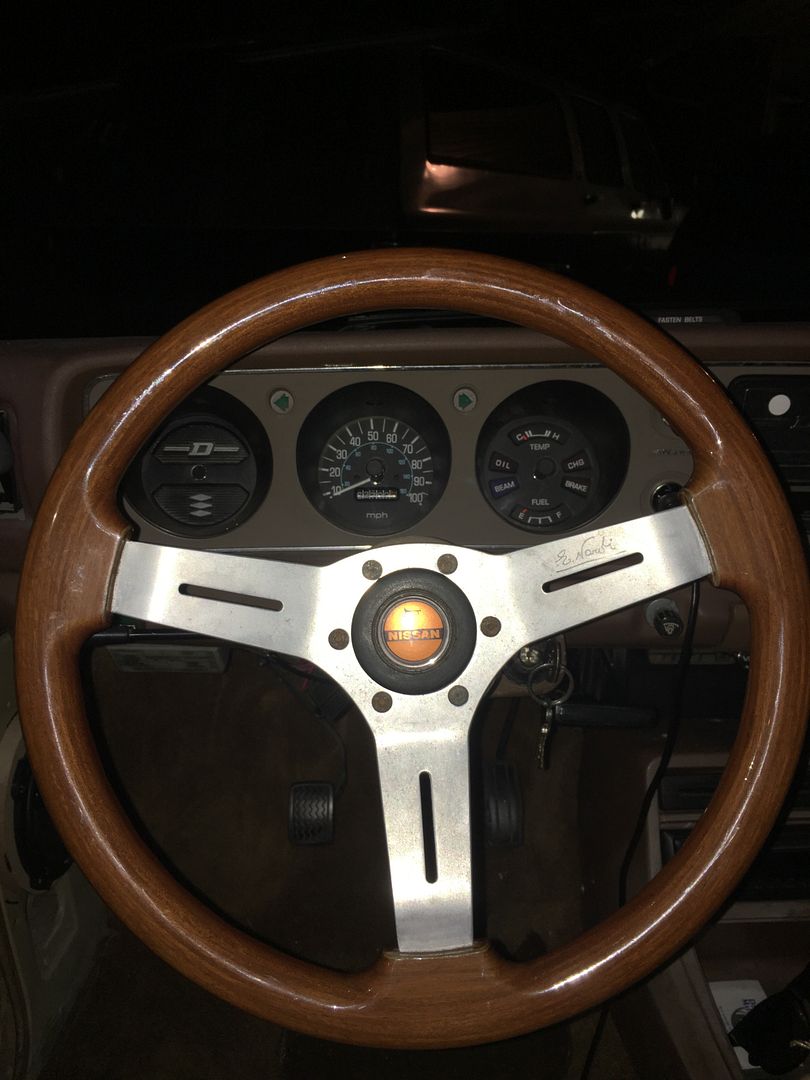 This Nardy steering wheel bolted right in with the 720 ST hub I had laying around, horn button even fit!
It's been a pain daily driving a truck that sat in a field since like 2004, but with the help of Wayno and advice from Jizzo it hasn't been too bad.