I guess I look at it a different way in more than one way, first there are 2 tires on the ground and they want to be flat(both want to touch as all the rear tires were bought at the same time), second if I were to use a 2 foot adapter(exaggerated) I would not be worried about the bearing, I would be worried that the axle would break at the bearing.
As for the 4 inch adapter/spacer causing bearing issues, if they didn't have bearing issues on Datsun Motorhomes using the adapter on the left in the photos below, that 4 inch spacer on the right that is on my truck now is not likely going to be an issue, and yes they are a different type of adapter.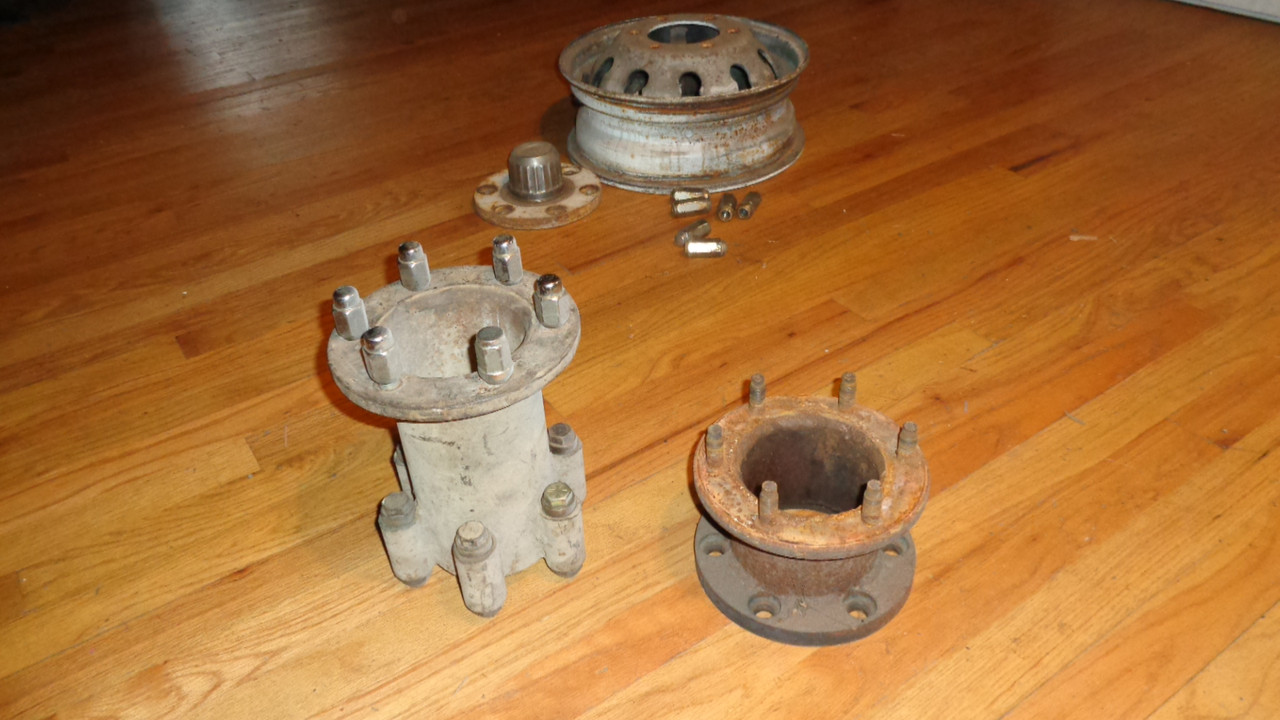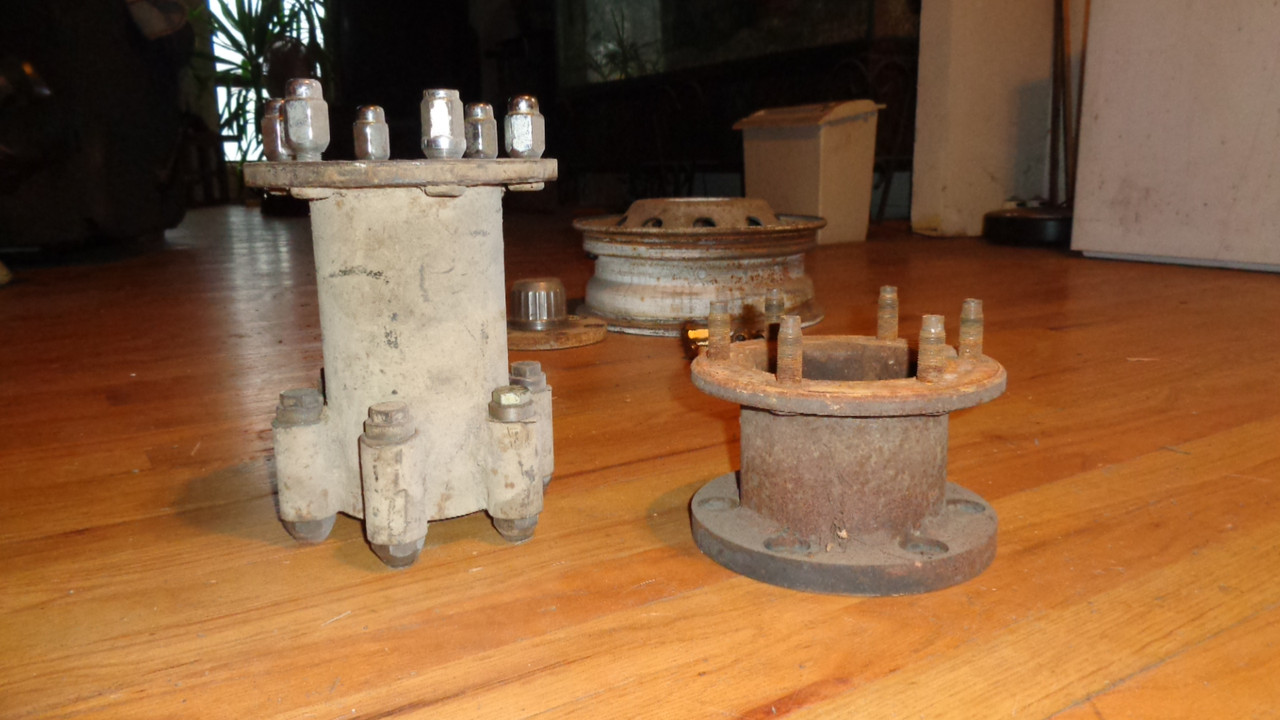 Yes I get it, but the H190 axle has a bearing in the center of the axle on the carrier, and a bearing on the outer part of the axle, these bearings are far apart, I will always come back to the axle itself.
Have you ever seen some of the loads I have hauled on my work truck before I switched over to the dually axle(floating), if they didn't fail doing that to them, well they must be over built.
I know nothing about Hondas and their bearings, but if they had a crazy offset wheel, I would imagine them 2 bearings being so close to each other that they would not like it, that is a different kind of pressure that I don't have a word for right now.