Since I'm new I'll intro my trucks, then get to the questions.
My first truck is an '81 720 4x4 Longbed with the stock z22, 32/36 Weber, and 131, 000 miles. Since I've had it, it's gotten new gaskets, u joints, tires, a canopy, and a new clutch system.
I stopped driving her because I had a spark plug blow out in the Blue Mountains in Oregon. I topped off the coolant, changed the oil, and a few weeks before it had gotten new plugs, wires, and distributor cap. I'm still trying to figure out what the problem with it is because when the plug blew out the ceramic popped out of the metal bolt in part and neither part had any chips or breaks, but it sounds like there might be something in that cylinder (lots of backfires and sputtering).
Anyway, here it is and any ideas would be much appreciated.
This is the first day I owned it, the previous owner didn't know or care to replace the clutch master cylinder so he had that bottle of brake fluid riding there at all times.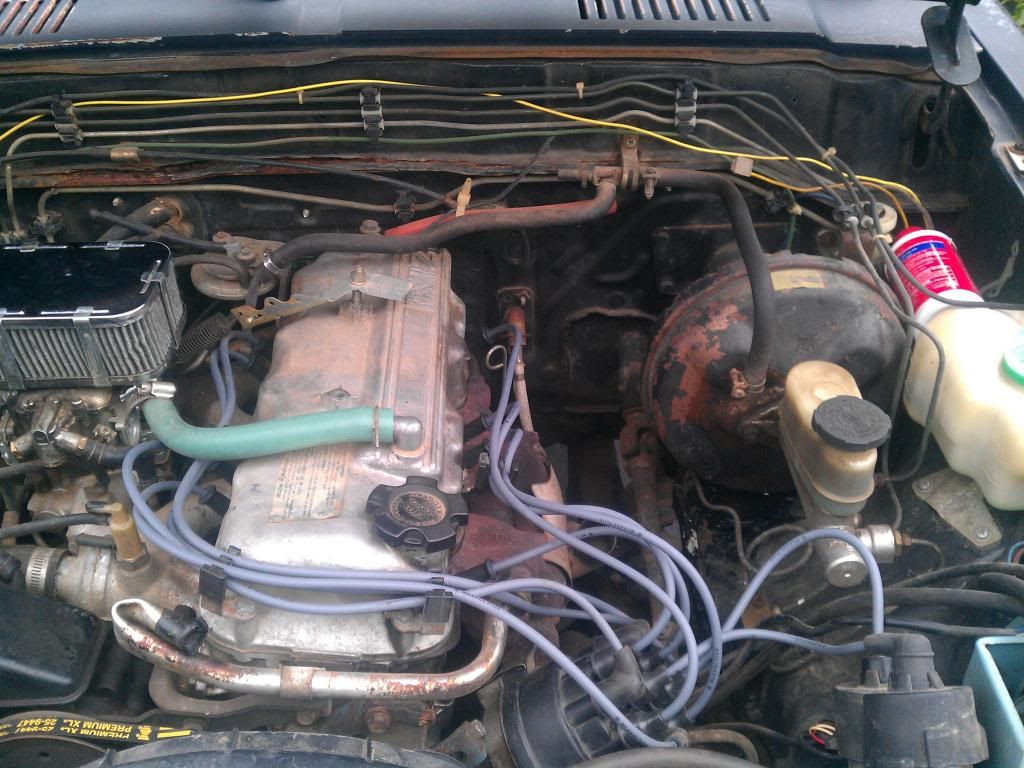 I don't know what happened to my plug that blew out, but this is the closest picture I could find. Not broken at all, just separated.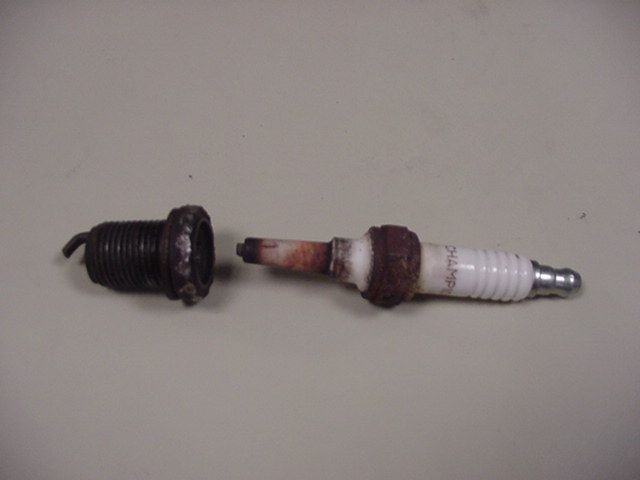 My second truck is an '82 720 diesel with the stock sd22. It just rolled over 265, 000 the other day! Since I've had it, It's gotten a new front fender, new clutch system, door handles, door hinges, and Wayno helped me with my parking brake, some wiring issues I had with tail lights, and showed me how to shut my truck off if my injection pump stops working (unplug and plug back in and she works), I just need to find a new one.
This truck hasn't had any mechanical issues since I've owned it, but just the other day it developed a tick. I thought it was my valves, but I adjusted them to the height suggested in Chilton's and its still ticking away. I have no loss in power, no electrical things have stopped working, at idle it sounds completely normal, and the trans shifts good as it always has. The ticking only happens when driving and is loudest when decelerating in gear (all gears). I am completely stumped on this and would really appreciate any ideas or input on the problem as this one is my daily driver. I'll answer any questions to the best of my knowledge and can provide more pictures or videos as needed.
Here she is:
Had a canopy when I got it, but took it off as I thought it looked bad.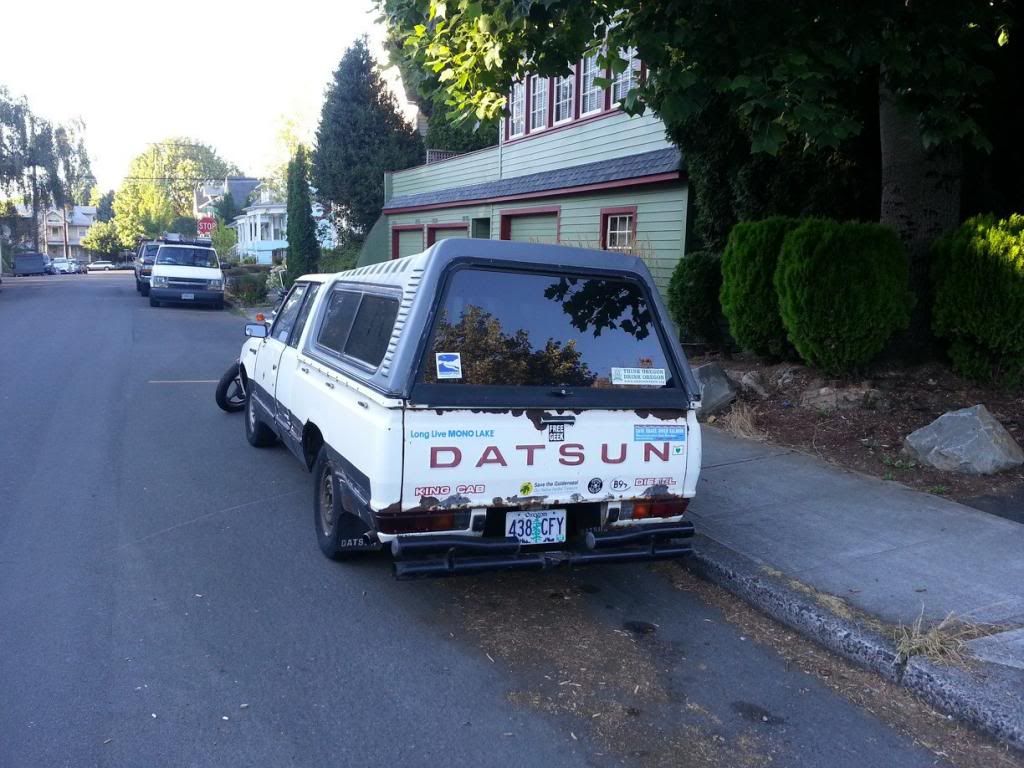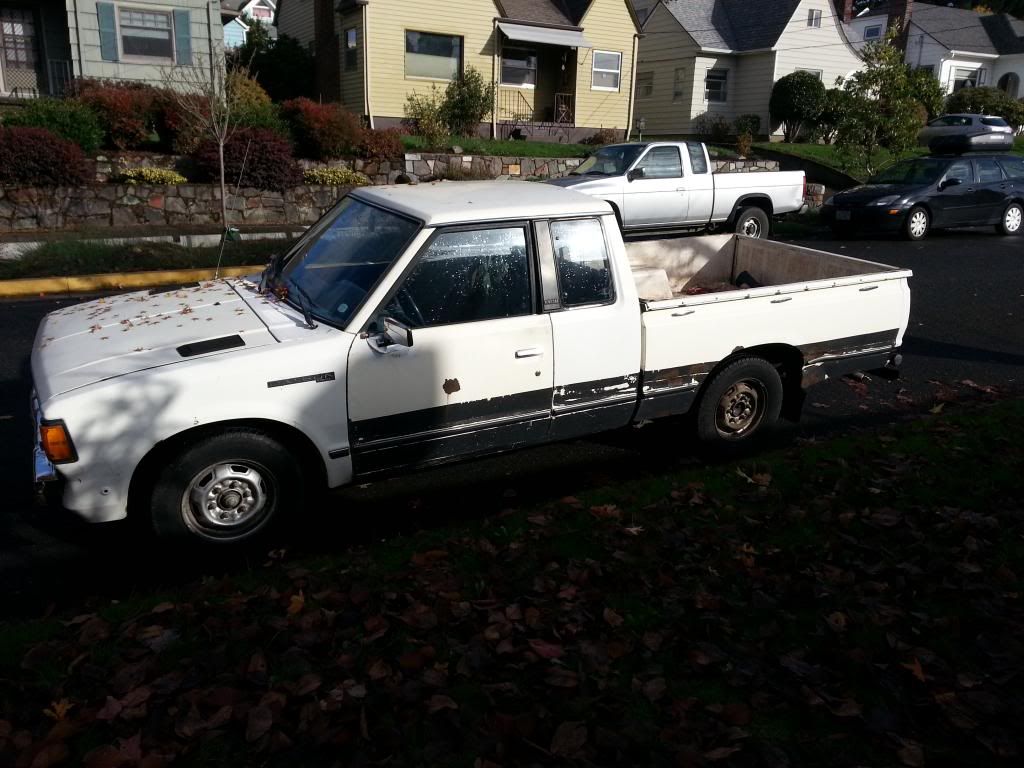 Thanks guys, and I hope you enjoy!