So today I started putting together an LZ block, I have a long rod Z20 block(flat top pistons), I decided to put the W53 closed chamber head with the RV cam in it on this block, a high compression revver, at least that is what I see in my head.
It took forever to find a timing chain that fit this engine, and while putting it together I figured out that if you turn the engine backwards without the timing chain guides the chain skips links on the lower gear, also before I tightened the head down when I turned the crank the head would jump into the air, at first I thought a valve was hitting a piston, but it turned out the piston was down and compression was causing it to jump up, at least I think that is what was going on as the timing chain was set up correctly, so I just don't see how a valve could have been hitting a piston.
I still have to put a new head gasket on it, so I will see if any of the pistons are marked when I remove the head for the last time.
I plan on setting up my work truck frame I am using with this engine(motor mounts), get it all ready while I can get to things being it will not have the cab on the frame, I will have it running in this frame then remove it when I transfer everything on the work truck frame to this frame late this year or early next year when I don't have any work.
I have a bunch of little things done now, but I need a L20b timing chain cover and oil pump/distributor drive gear, I still need to drill the oil dipstick hole on the passenger side also, I had to drill one coolant hole in the block.
There is a 1980 Datson 720 in the local wrecking yard and I was all happy, but when I seen a photo of it I was sad, it appears to have the 81 hood so I am thinking it has the napZ engine in it, I need an L20b front timing chain cover, not a napZ cover, I also want a Datsun 720 L20b wiring harness not a napZ harness.
I only took one photo of the engine so far, since I am using an L16 thermostat lower housing, I drilled a hole in the thermostat after I boiled it to make sure it worked properly.
[url=
https://postimg.cc/image/17mjlli2ob/
]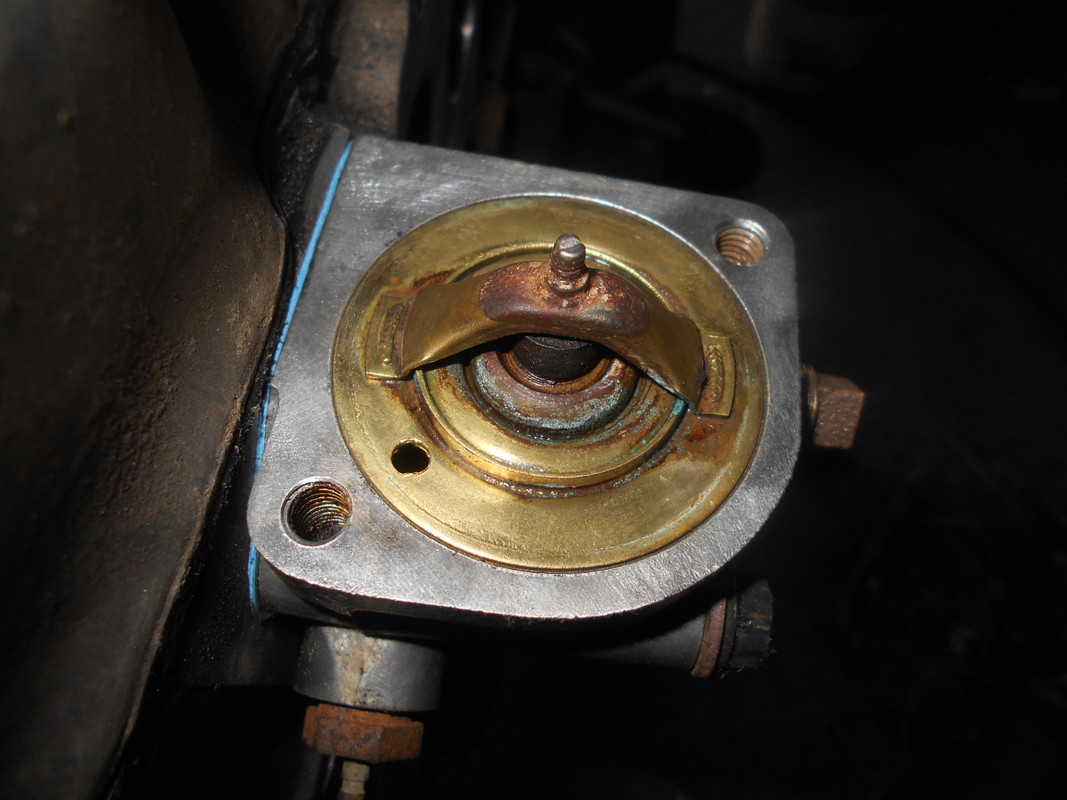 [/ur
That freaking hour or longer update fucked up my photo processing setup I had as bad as it was, now it really sucks, Windows10
SUCKS
, but I have to use this screwed up Windows10 operating system to post photos, it's getting to the point where I am losing interest in this fucked up internet system we have as all the powers that be want is to be able to spy on everyone, I am considering restoring it back to before the update now to get back what I had.