More cut, edit, paste. It was posted on a non-Datsun forum so excuse the oversimplified bits. That aside, I make no apologies and regret
almost
nothing.
Chapter 1:
My wife drives a '95 Neon that we've had for 16 years. She loves it (she's a keeper, right?) but I know it isn't going to live forever. I've been looking for a suitable replacement for a few years. I actually was hoping she'd drive the Rambler wagon I had for a while but she just didn't like driving it. We finally settled on a Datsun 510 wagon. They're still pretty affordable, parts are available, it's pre-smog, they can handle well, and most importantly - she thinks they're "cute". I found the first one for $400 but it really had more body issues than I had hoped.
My brother is my bodyman and suggested I look for a better platform. I had it for a few months and got it running and driving. Mechanically it was actually well above average. I came across the second one at a local tow yard auction. The manager said it had a blown head gasket. I assumed the engine was toast. Here's how it sat when I got it home.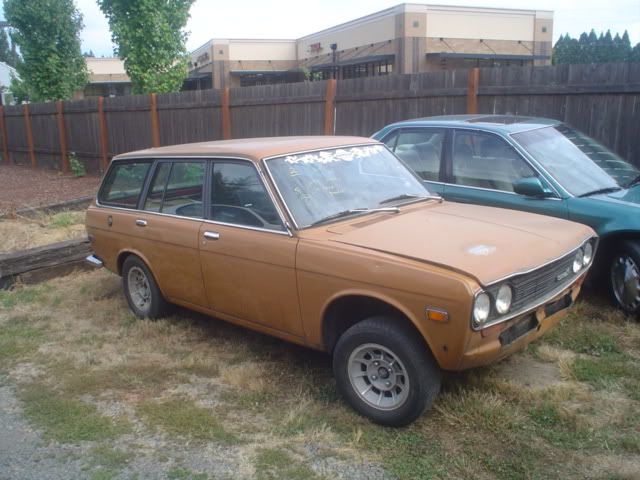 There actually IS an engine in it. The good news was that it had an L20b (2 liter) swapped in place of the 1.6 they came with. Not really a big deal because the engine was never intended to stay. I immediately started "operation unfuck".
Replaced the head gasket and leaking radiator then replaced the faulty, incorrect carb.
Removed the decals. Tossed the ill-fitting Cavalier seats in favor of a stock pair. Upgraded from stack steering wheel to a spare 240Z unit I had.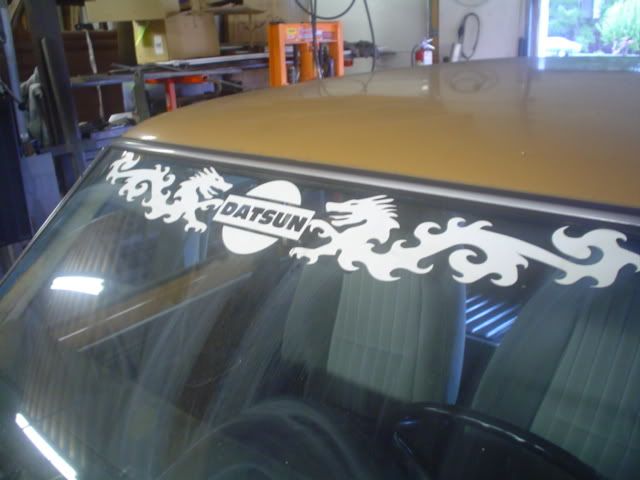 Next up was an altitude adjustment. I picked up some clipped stock springs from Klotz and ordered up some Toyota MR2 rear strut inserts. This is a fairly common upgrade for the front of a 510. In order to make them work you need to shorten the strut housings.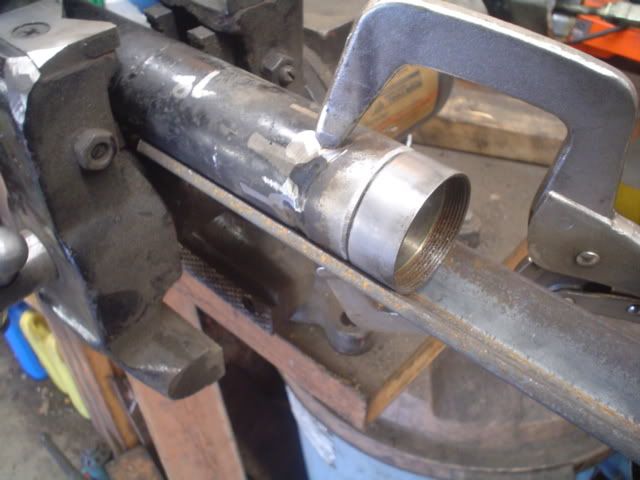 Stock spring on the right, mystery spring on the left. Don't know why they were installed but the inside edges of the tires were wasted so I think they were used for a while. Makes no sense because there were 2" lowering blocks in the rear :roll: .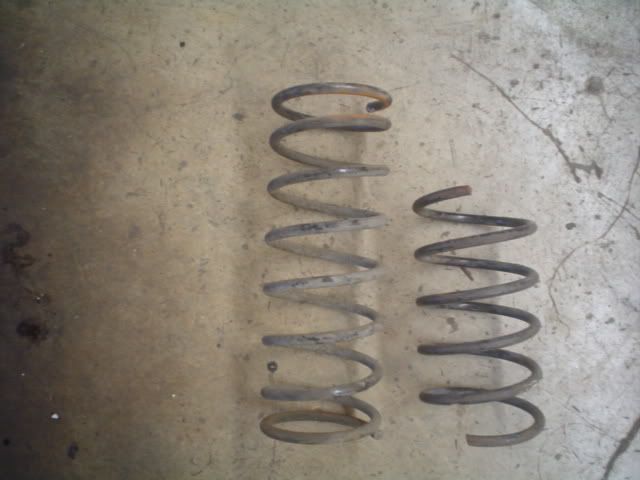 While I was at it I replaced some worn frontend parts and installed bumpsteer spacers. Also got some different wheels and tires they were red so I painted them and added a set of trim rings I had laying around. Much better!
Another common upgrade is replacing steel rear drums with the finned aluminum ones from a 240Z.