I rinsed off the loose layer of funk. The battery won't take a charge (it's 6.5 years old) so I hung the jump box on it. Primed the fuel pump and cranked it for about 20 seconds with the ignition module unplugged so I could get some oil pressure behind the timing chain tensioner. Then I plugged the module back in, let it crank for about 5 seconds and it started right up. No rattles. No smoke.
I let it idle in front of my dad's shop for about 5 minutes then jumped in and drove it home. I always forget how rattley it is inside...and fun to drive...and zippy.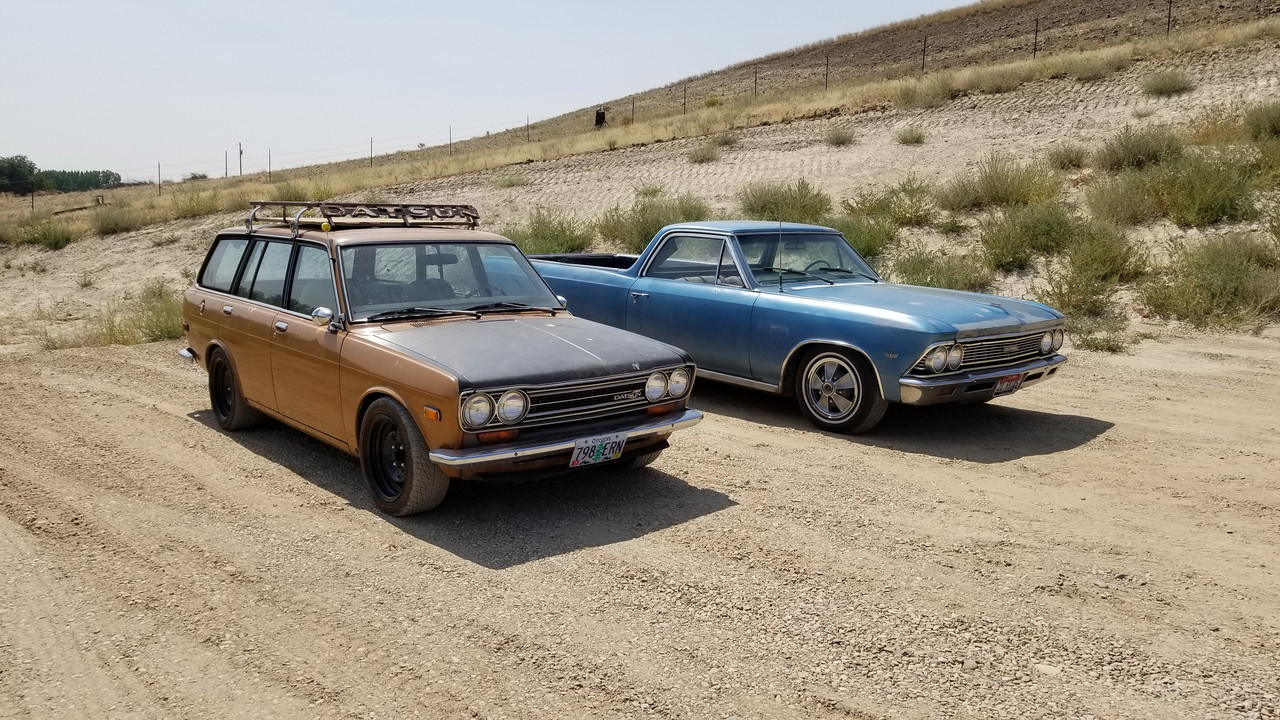 So, it's home now. Still needs a deep cleaning and then it's time to put pen to paper and formulate a plan of attack.