Racks are pretty popular in the vintage import scene and I've been looking for options for a while. The Yakima and Thule baskets are pretty pricey and so are the towers and bars for that matter. I ran across these universal cast aluminum stands on CL and picked them up for $40. I really like the idea of a platform for a DIY or custom rack. Since I'm not really into biking, snowboarding or kayaking, I went the basket route. These stands make it pretty easy to create whatever you want. It's something I can throw on for a trip or show then take it off and hang it on the wall when not in use. Here's a link with more info and specs.
http://www.nrsweb.com/shop/product.asp? ... eptid=1379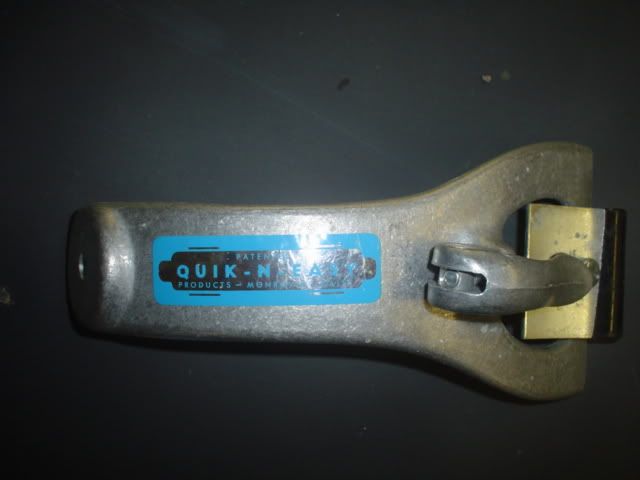 Since I had some plywood and steel hanging around, I was only into the whole shebang around $60. Kind of a fun way to kill a Sunday afternoon.
Starting with the towers, I played with placement and took some base measurements. I settled on a 40"X48"X4" overall dimension.
I grabbed 2 sticks of 1" square tubing and started cutting and welding.
A couple quick coats of hammered finish paint. The color is pretty close to the wheels.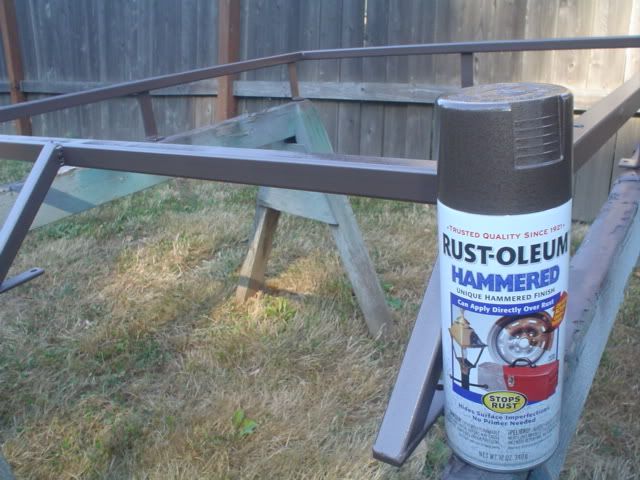 Phase two started out as a half-sheet of 3/4" plywood. This particular piece has been leaning in the corner of the shop for 8 years and is a furniture grade cherry finish. FANCY! I beveled all the edges and put a 45* edge on the front. To add some interest and give some hook points for bungees or rope, I put 12 2" holes in it. Then I sanded it up nice and purdy.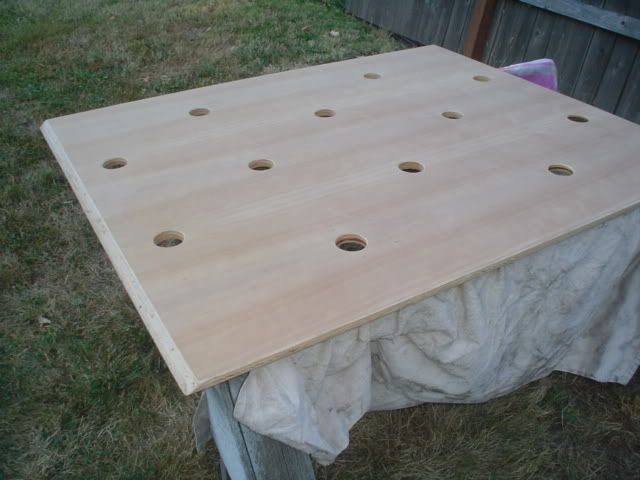 Three coats of spar varnish: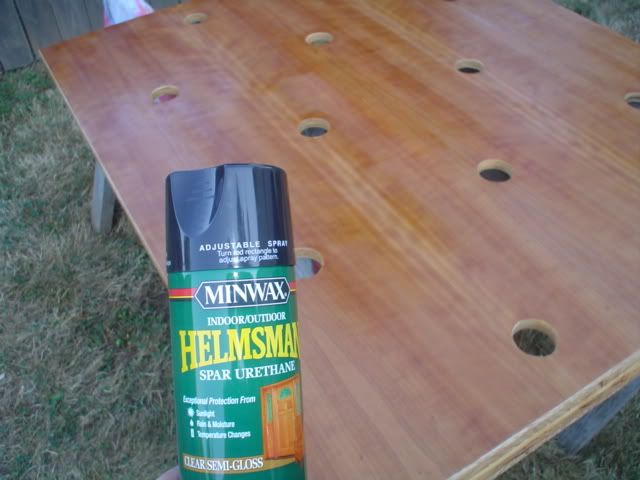 All assembled and on the car...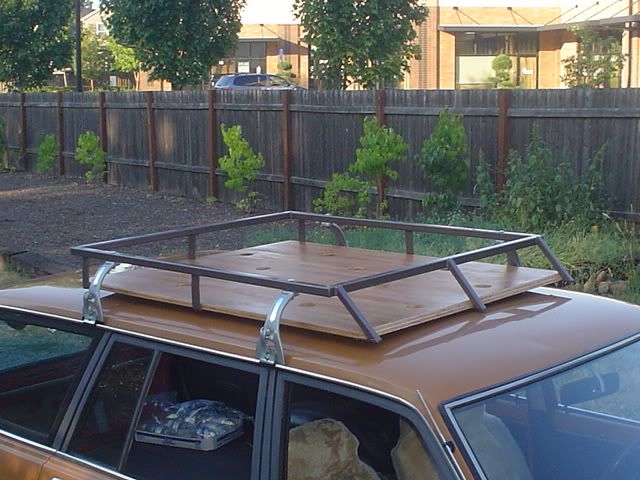 Finally got around to putting a cowl/deflector on my roof rack. I used an old, rough, rusty tailgate for my letter source. It was originally on my brother's green 521 but was sold to Jayden with a huge pile of parts a few years ago. I called to see if I could buy it back and he just donated it to the project. Anyway, I cut the tailgate into pieces, trimmed around the letters and riveted them to a strip of sheet metal. The sheet metal was then riveted to the frame of the rack. I wanted the rusty letters to "float" so I used some MagnaMask letters to save me from having to tape it all off, then shot it with flat black. The flash makes it look glossier than it really is.