Everything looks the same, I measured all the pistons on the outside and they all appear to be exactly the same, I do not know how to measure rods.
#1 rod bearing side looks the worst and it has lines in it, #4 is the next worst, #2 just shows a little brass color, and #3 the one that came up short of the deck is the best, it barely has any brass showing, the end cap side of the bearings all look good except for #1 that has lines all the way around.
#3 definitely came up 1mm short as #2 right beside it was flush with the deck so I did not have the crank in a different position.
I could not move these pistons sideways in the bores, they are tight in there, the cross hatch markings in the bores make me think it was either rebuilt or maybe a piston was changed out in the past, if SD22 rods are the same I have extra rods, I will have to look in my parts bin although I doubt they will be the same as they are 3 main bearing cranks and my SD25 engines are 5 main bearing cranks, but I will look anyway.
#1 bearing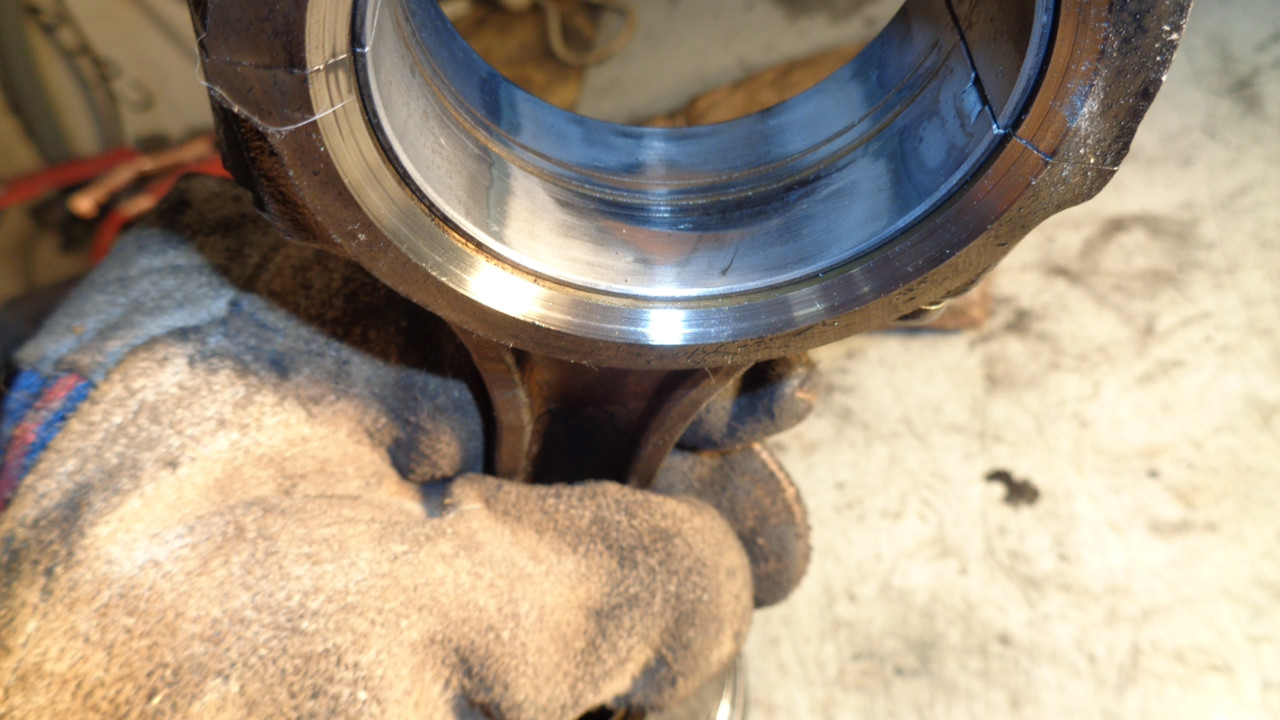 #2 bearing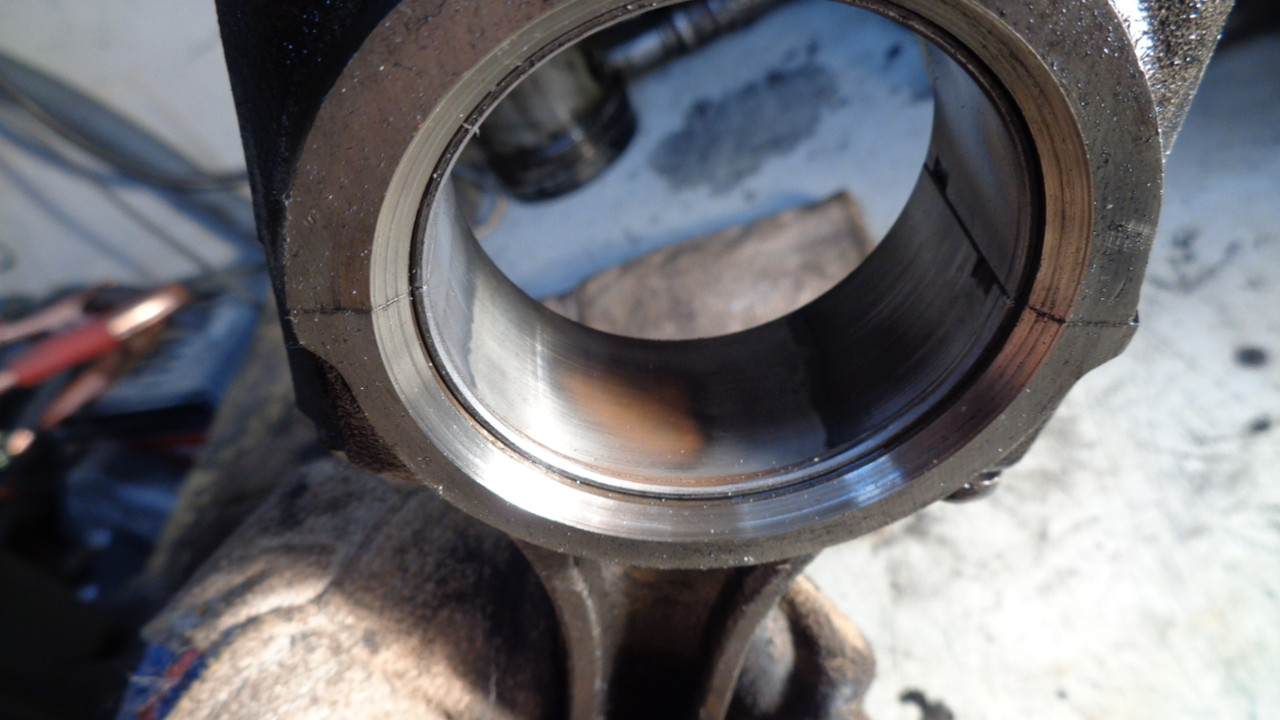 #3 bearing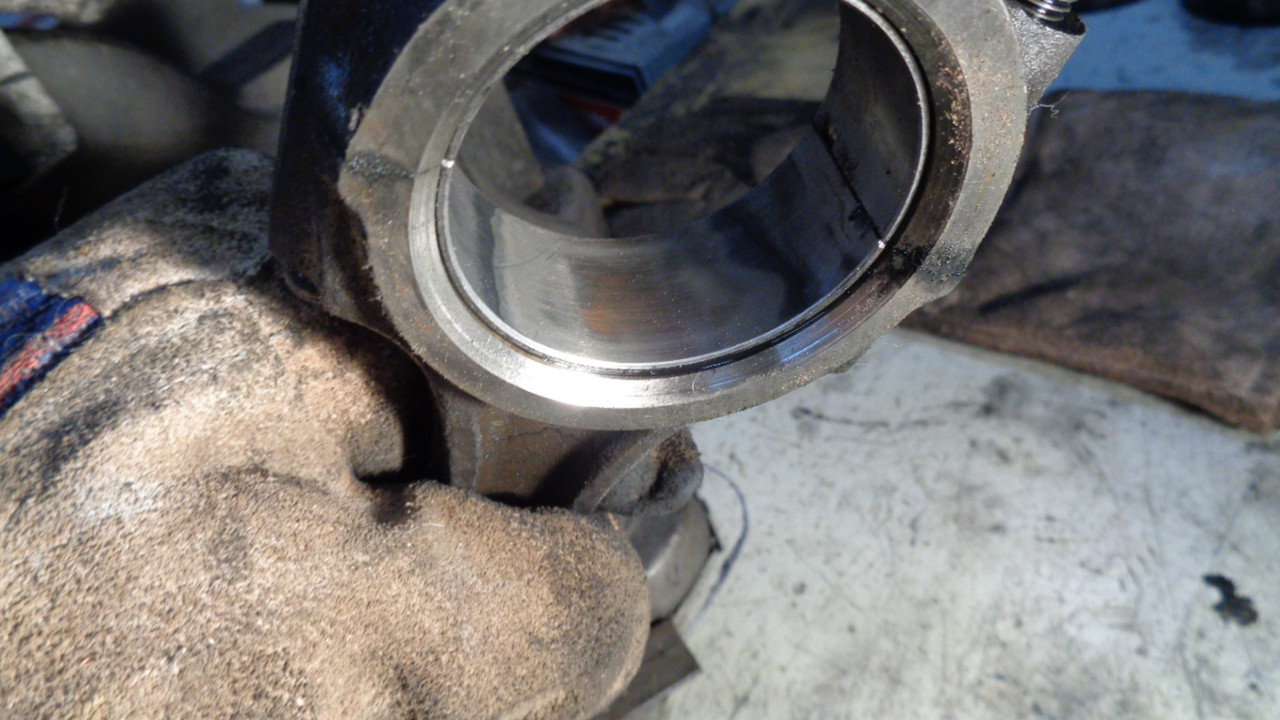 #4 bearing