I got the engine part of the tractor finished today, I have it wired so I can start and stop it from the seat except the first cold start as I have not even looked at the choke, I am using what it has and likely will continue to do so as I have to lift the hood and turn on the fuel anyway, I have always turned off my fuel on my pressure washer engines because one time I found an empty tank when I knew it was not empty, it was in the crank case, I have turned it off since as the pressure washers bounce around a lot in the trailer.
I also figured out it was not charging, so I wired it so now it is charging, I have not really figured out what I wired wrong.
I likely will have to do other things but it starts and runs and I can move it, I also didn't change a thing on the engine, it can be removed and be put on a pressure washer, it had been sitting a few years and as time goes by it gets harder and harder to start, so now I can start it whenever I want and mow the lawn if I want to, well in the back as I cannot get it out front unless I move 2 vehicles.
Here it is, I will get better photos when it is outside one of these days.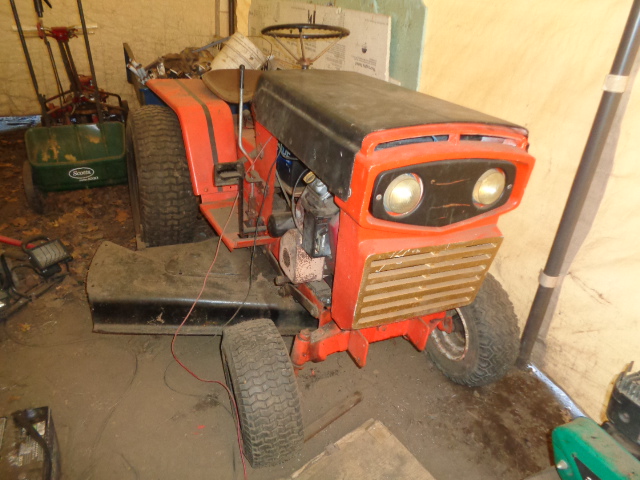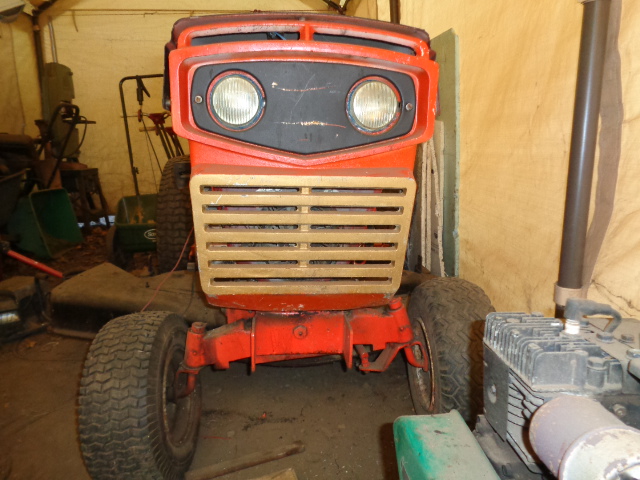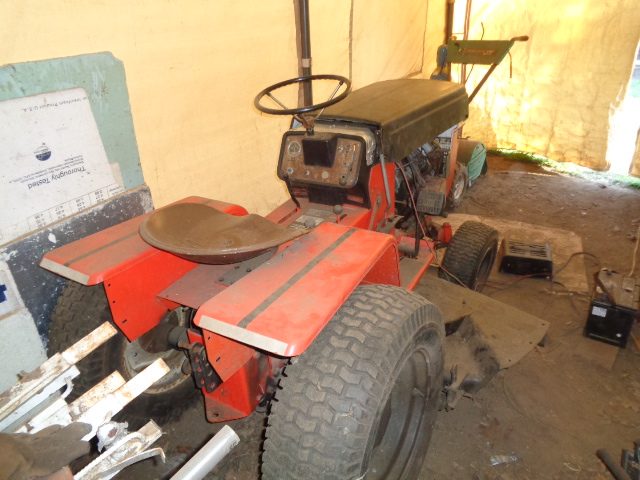 You can barely see the hood bumper I made in the closed hood.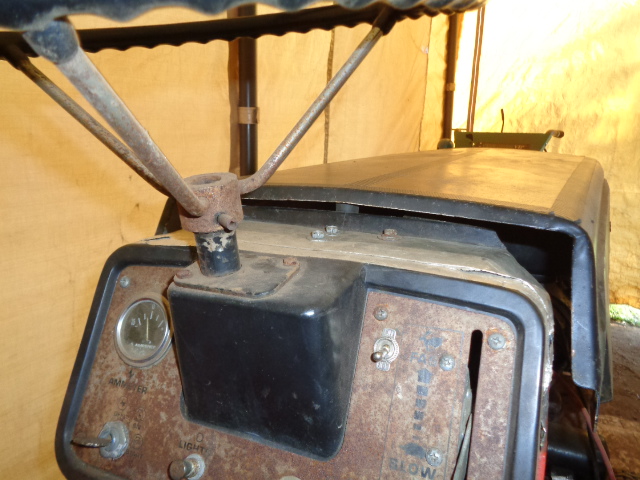 Here is the engine compartment.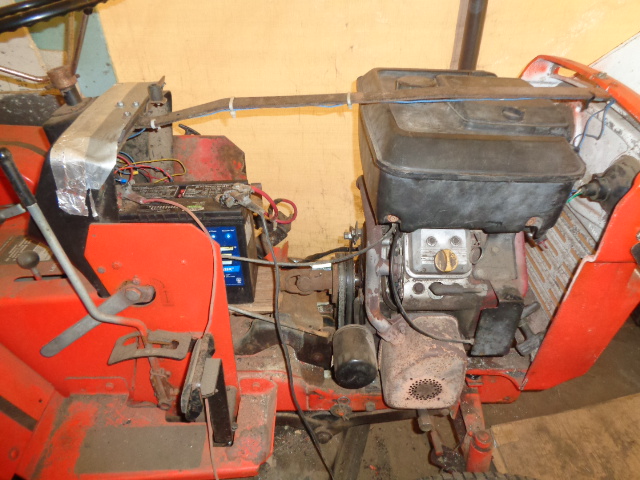 Here is the guard I installed after a slight modification to clear the oil pump pedestal.