Well I redid that broccoli watering system, I was looking at that last photo in my last post and I was wondering what that white was on top of the shed, I went out and looked and it was the rest of the watering system for my lettuce last year that is going to be for the broccoli this year that I had not found yet, here is the broccoli watering system redone.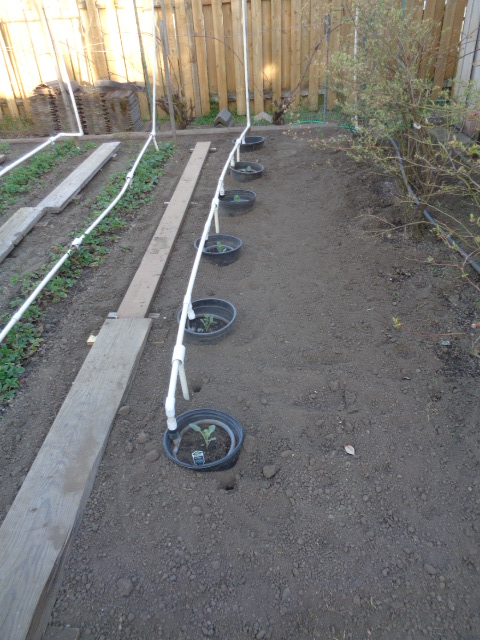 And here is the corn system, but I think I am going to re-do it also using PVC, that black polyethylene tubing does not want to un-bend, I am using small aluminum tubing duct taped to it trying to straighten it out.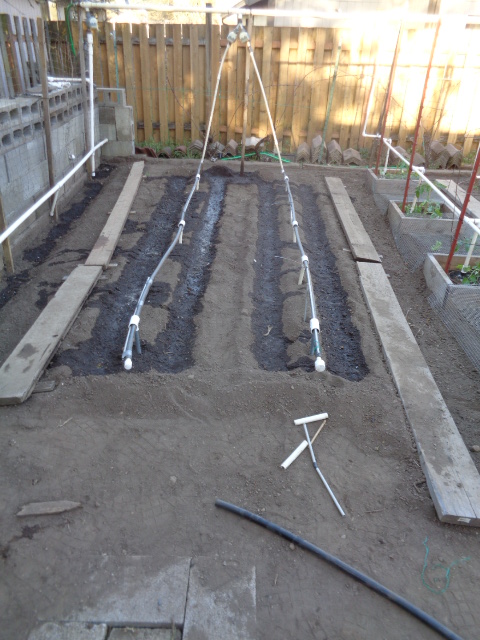 Maybe the corn system will work better once the heat gets to it, I have lots of time yet, I am debating on if I should plant more corn, I planted around 40 seeds, that will likely be 80 corn cobs, I can only eat so much corn, but I have not had a lot of luck with corn germinating, last year I easily planted 200 seeds and only had 10/15 plants that came up not counting the late crop that got destroyed during that wind storm.