This is what the pumpkins look like now, the ones that had the leaves get blown off only turned Orange, they didn't grow anymore.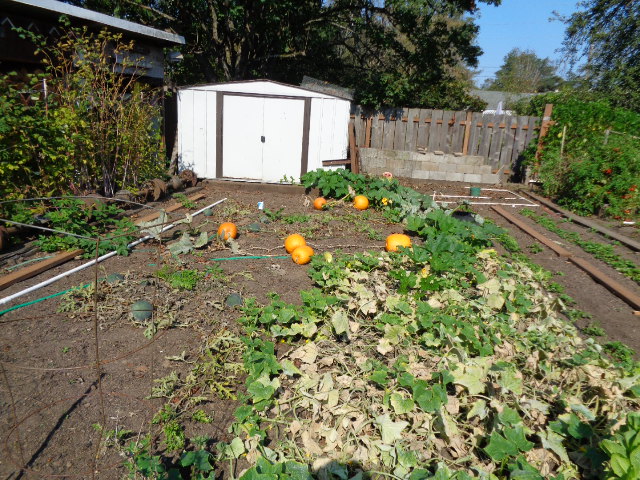 This is what I got from that late corn planting, I think I ate 2 earlier, I believe I ate one carrot already and I ate half of this one and have 3 maybe 4 more.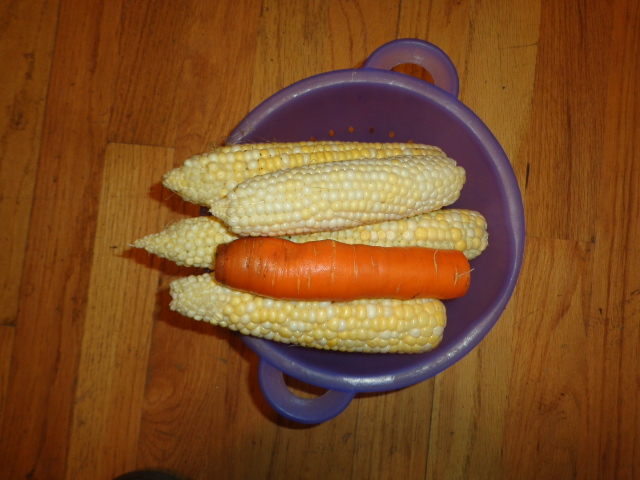 I already had one Watermelon also, it was not very big, I am letting the other ones alone for now.
I need to plant the corn and Watermelons earlier next year.