Next year the tomatoes are going to the left of the newly planted row on the left, and I will plant one more row of straw berries where the tomatoes are on the right.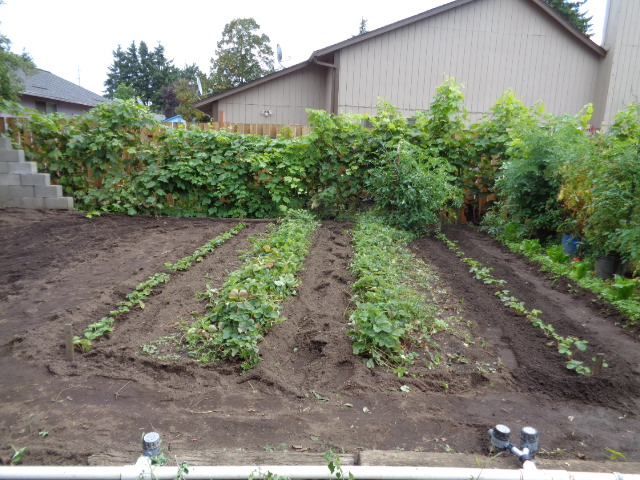 I what I call graze when I am out in my garden, I can spend half an hour eating stuff available, I really like straw berries, blue berries, raspberries, and grapes, I also like Sungold cherry tomatoes.
I will continue to grow Romaine Lettuce, and if I grow cucumbers again it will be on the side of the garden where the vines are not in the garden, I might try beans one more time as what I got this time was good, but I really didn't get that many.