Idaho Adventure was a success! Left Marc's after I got off work, met up with Jerod in Pendleton, and made it to Marsing base camp at about 1am Friday morning.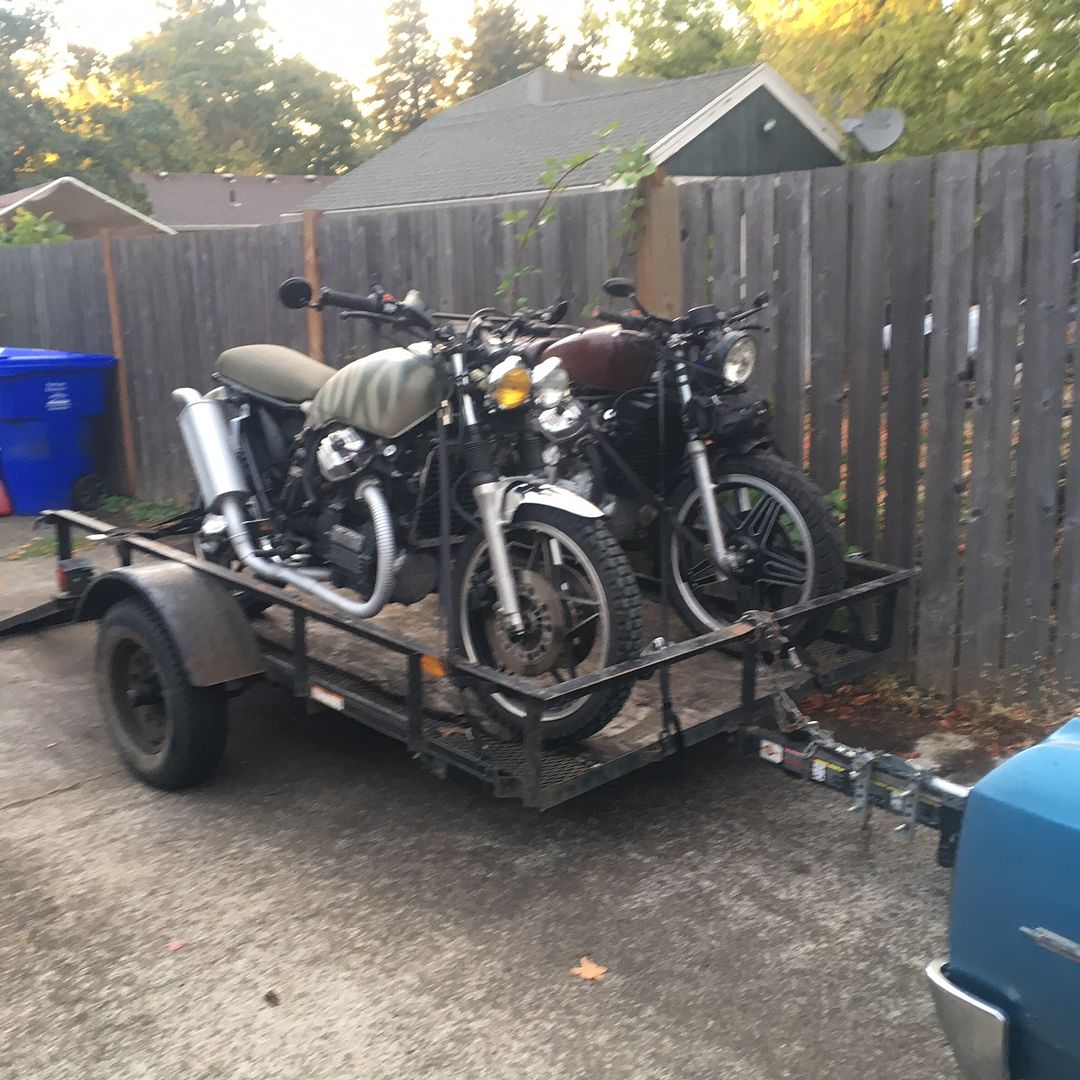 We got up Friday and, along with my dad, set out for Silver City. We trailered the 2 bikes and 2 quads to one of the trail heads and unloaded there.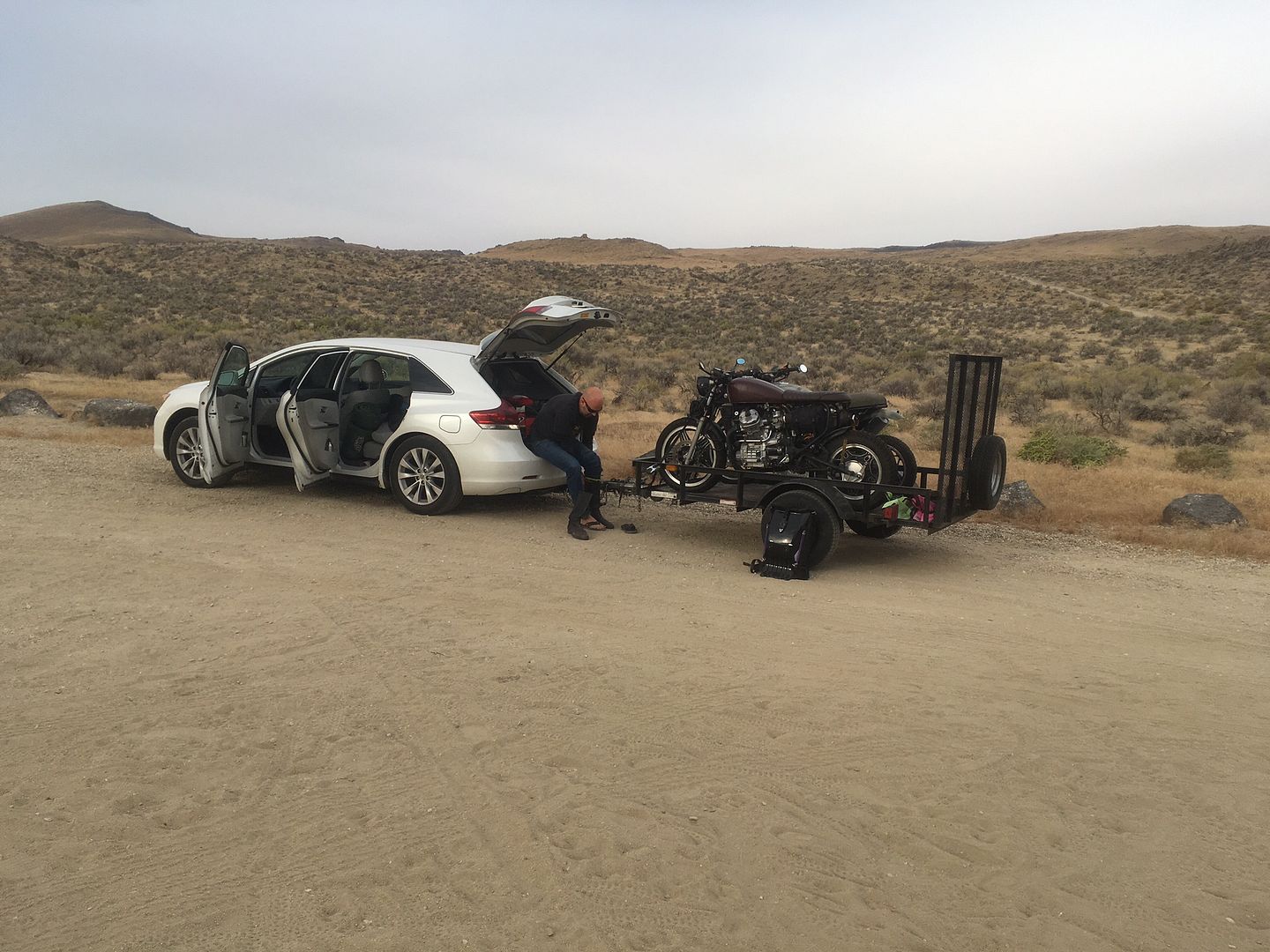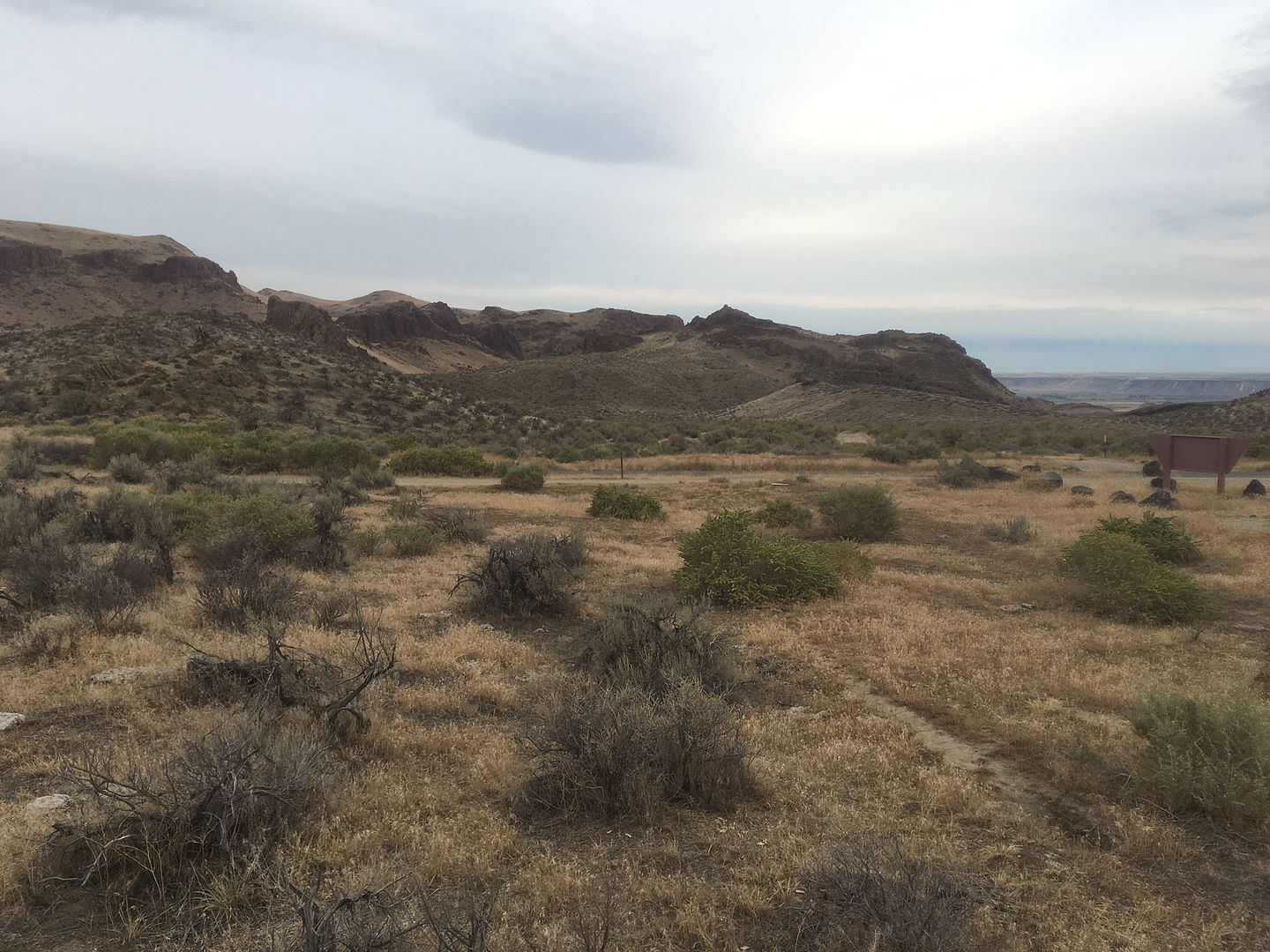 Most of the trail would be considered double track (quad width) and there were stretches of one lane fire road. Unfortunately the BLM road crew was at work for a 8-10 mile section. They ran a ripper followed by a grader which basically took a good hard-packed road and destroyed it. Every fist sized rock was magically turned pointy side up and set in a soft bed of dirt. It was pretty slow going. It also resulted in my first flat tire.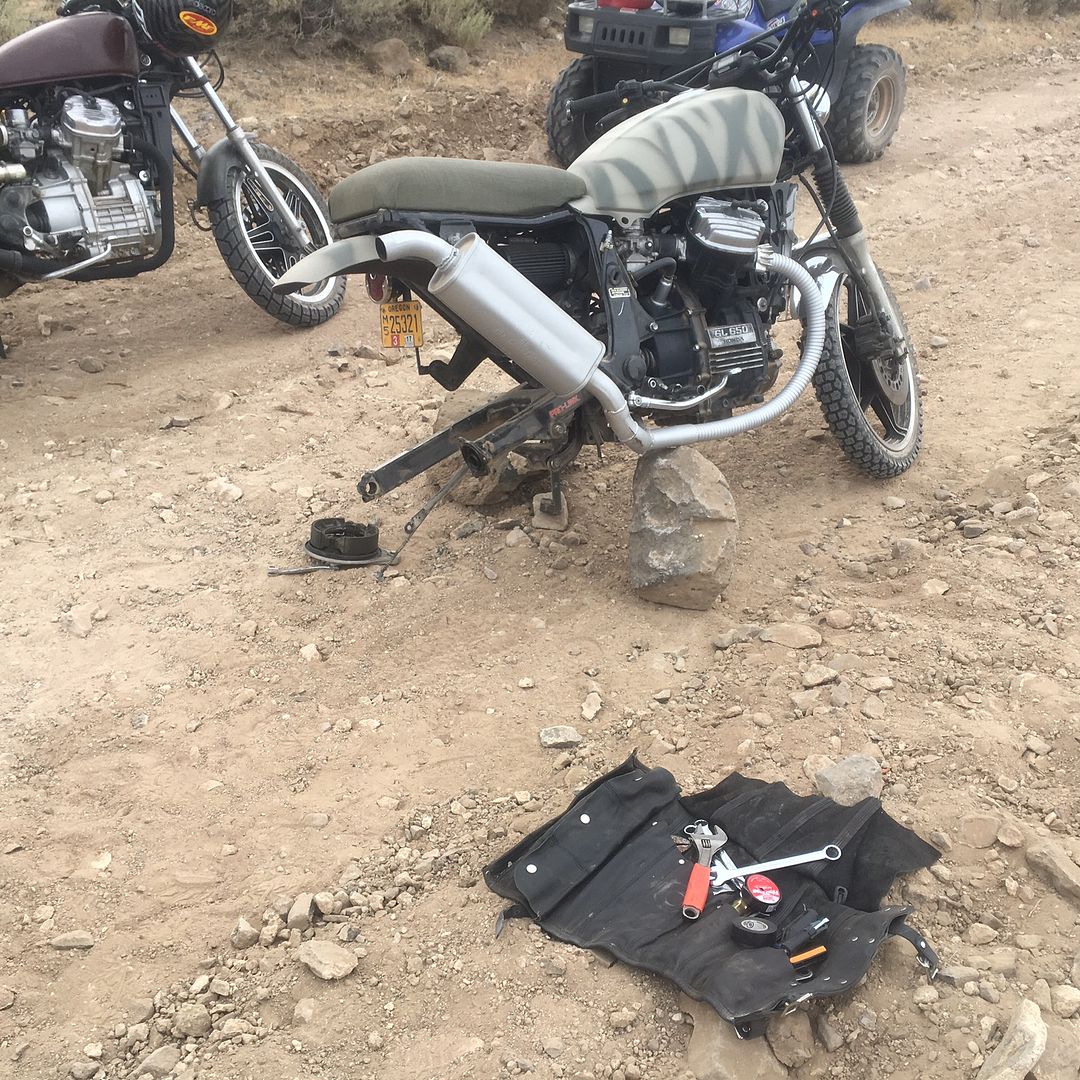 After we did the trail repair and slipped in a new tube (glad I packed one) we were back to climbing. The thing that made me nervous was 2 small slits in the sidewall so I kept an eye on them. The C-monster's ignition switch crapped out just as we were rolling in to Silver City. We decided it was time for pie and coffee at the cafe. I was expecting more of a ghost town, and there is plenty of old abandoned stuff, but it's mostly seasonal tourist junk. Cool place nonetheless. I took no pics there but other guys did. We took a few minutes to bypass Marc's switch and were back on the trail. Just out of town we headed out on trail 300 when Marc encountered a rut that tossed him on the left side pretty hard
breaking off his mirror and foot peg. We helped him lift it up and he wrestled it to the top of the hill. Trail fix was to use a small box end wrench in place of the peg and bend the shifter with a long screwdriver. Then back at it.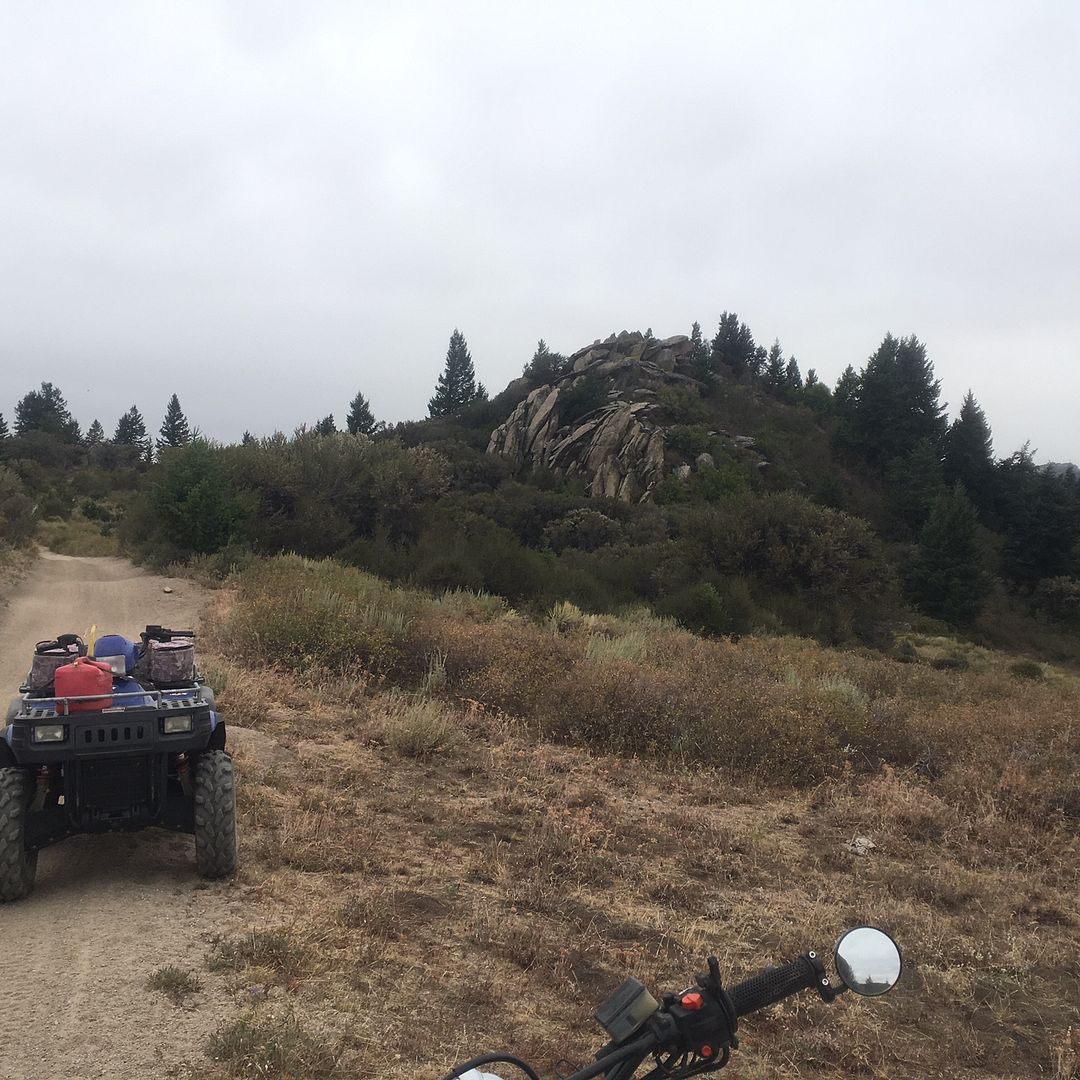 Lots of great scenery. We summited at Bear Mountain 6700 feet and it was pretty steep in spots. There were some shale sections that were just too steep to go down. Marc proved that by dumping his bike another 4-5 times. His bars were pretty bent up at this point and his other peg was broken off. We just went off trail and switch backed to the bottom. The photo looking up doesn't really demonstrate accurately because I didn't have the camera level. If you look at the angle my dad is leaning in the background and the trees it gives a better reference. According to the topography lines on the map we dropped about 2000' in less than 2 miles. Steep!
There were also quite a few sections where the dried mud had been worked into a very fine dust (moon dust) with the consistency of powdered sugar. C-monster got dumped a few more times in that. Marc had a rough day. A couple miles from the trailer I got another flat and had to get towed out. Both bikes ran great. Got back to Marsing base camp and grilled up some burgers. Good day one.
Day two started out trying to gather parts. Being a holiday weekend, lots of bike shops were closed. We finally, accidentally, found a little indy shop that had pegs, bars and grips for Marc. I got a couple new tubes but came up empty handed for a replacement tire. We got back to camp Marsing and went to work. Jerod and Marc had the monster back together in short order. I put patches inside the tire where the slits were and put in a new tube then we loaded the bikes back on the trailer. Off to Owyhee Reservoir. We set up camp just below the dam and Marc and I decided to ride the twisty little road from the dam up to the state park at the end -- maybe 5 miles. Marc got stung by a bee.
Just as I pulled back in to camp I could feel something wasn't right. Jerod asks, "You wanna air that up?". Dammit! Another flat. By this time it was around 4pm so we parked the bikes, loaded into Jerod's pickup and climbed what looks to have been a road at one time to do some shooting.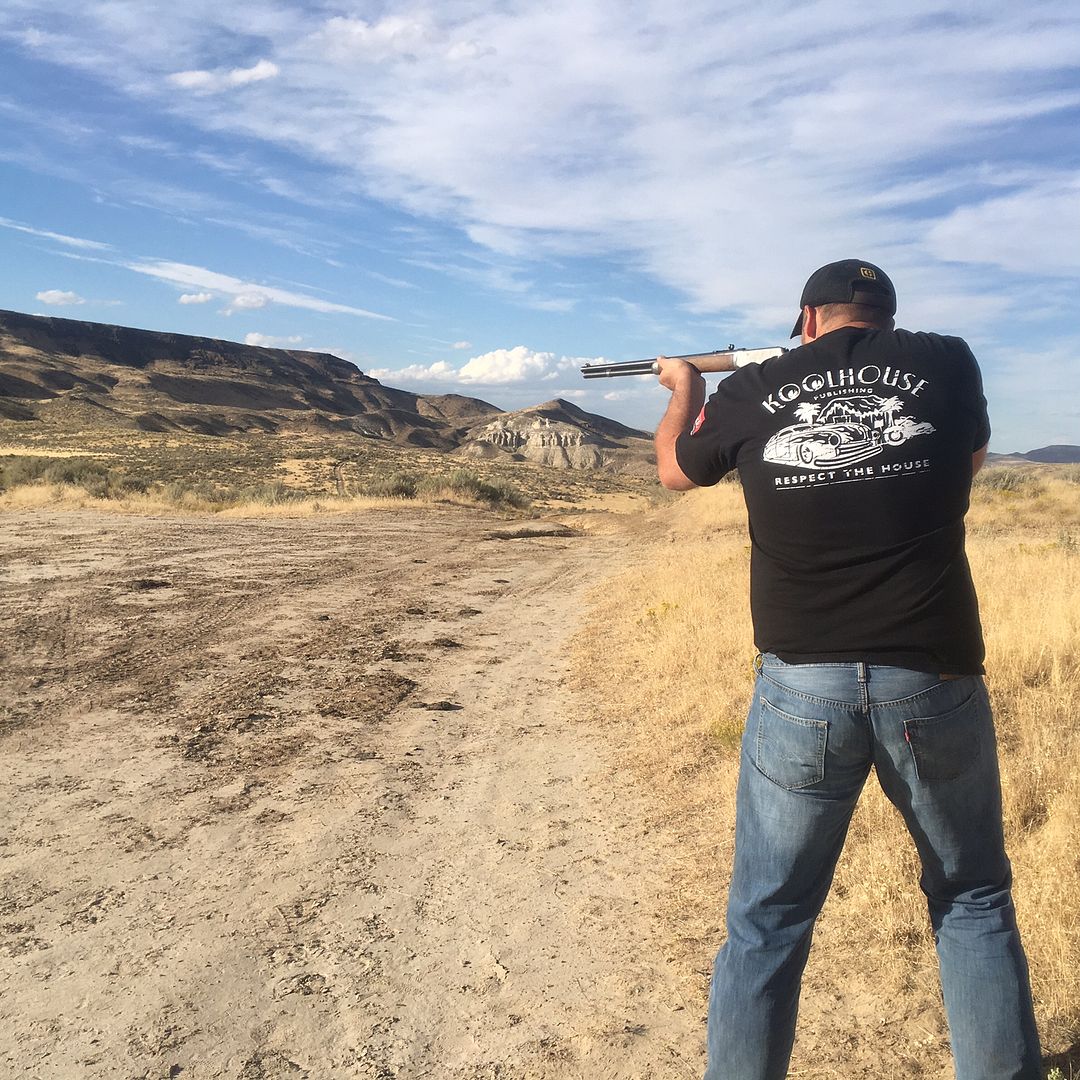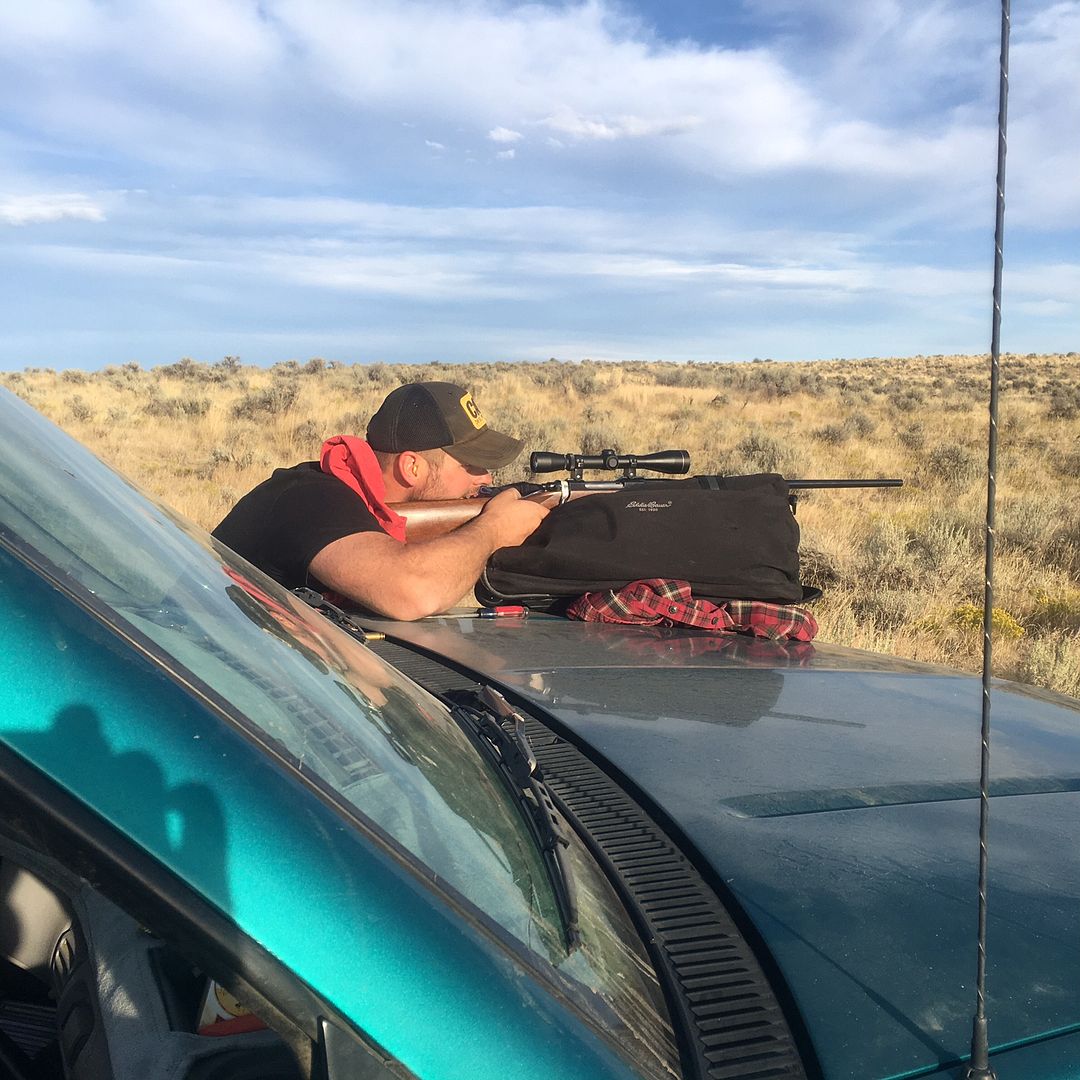 After a few hundred rounds were expended we went back down the "trail", ate some dinner, drank some beverages, and hit the sack.
Day three I just left my bike on the trailer. Figured it wouldn't be fair for the other guys to wait on me if I continued to have tire trouble. Hitched a ride on the back of Jerod's Kodiak. Was supposed to just be a quick loop between breakfast and lunch. Began along the river then climbed the hills up to the plains.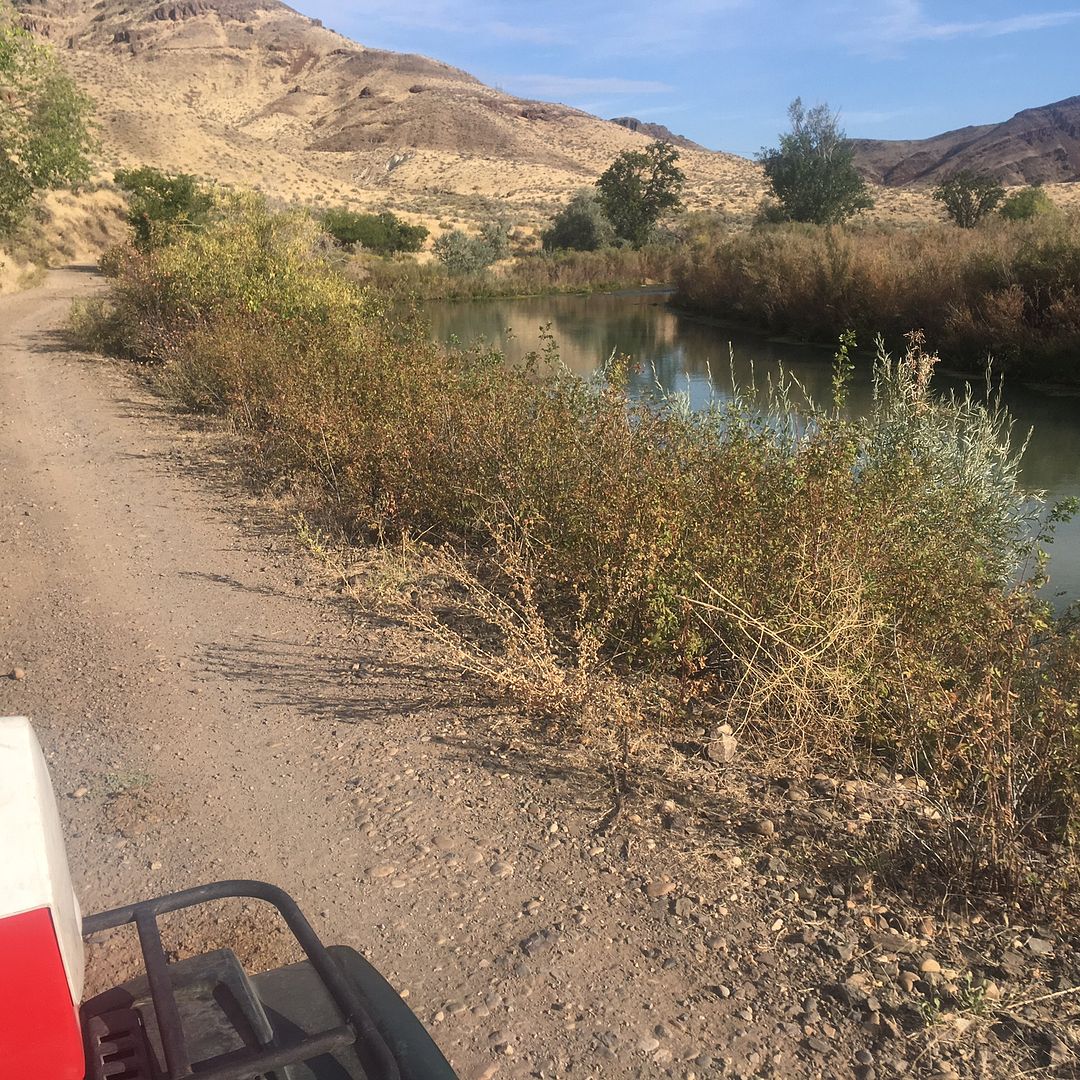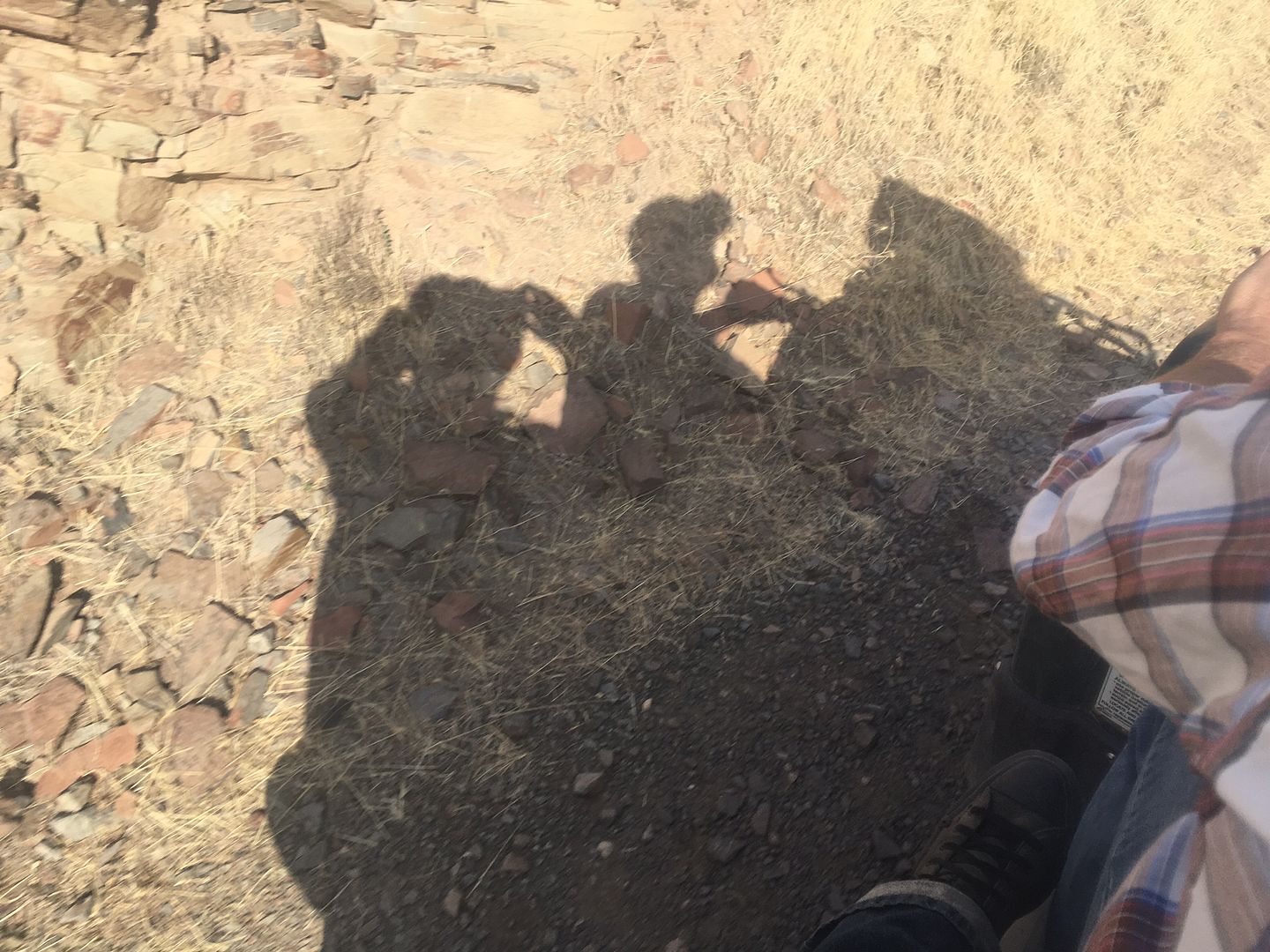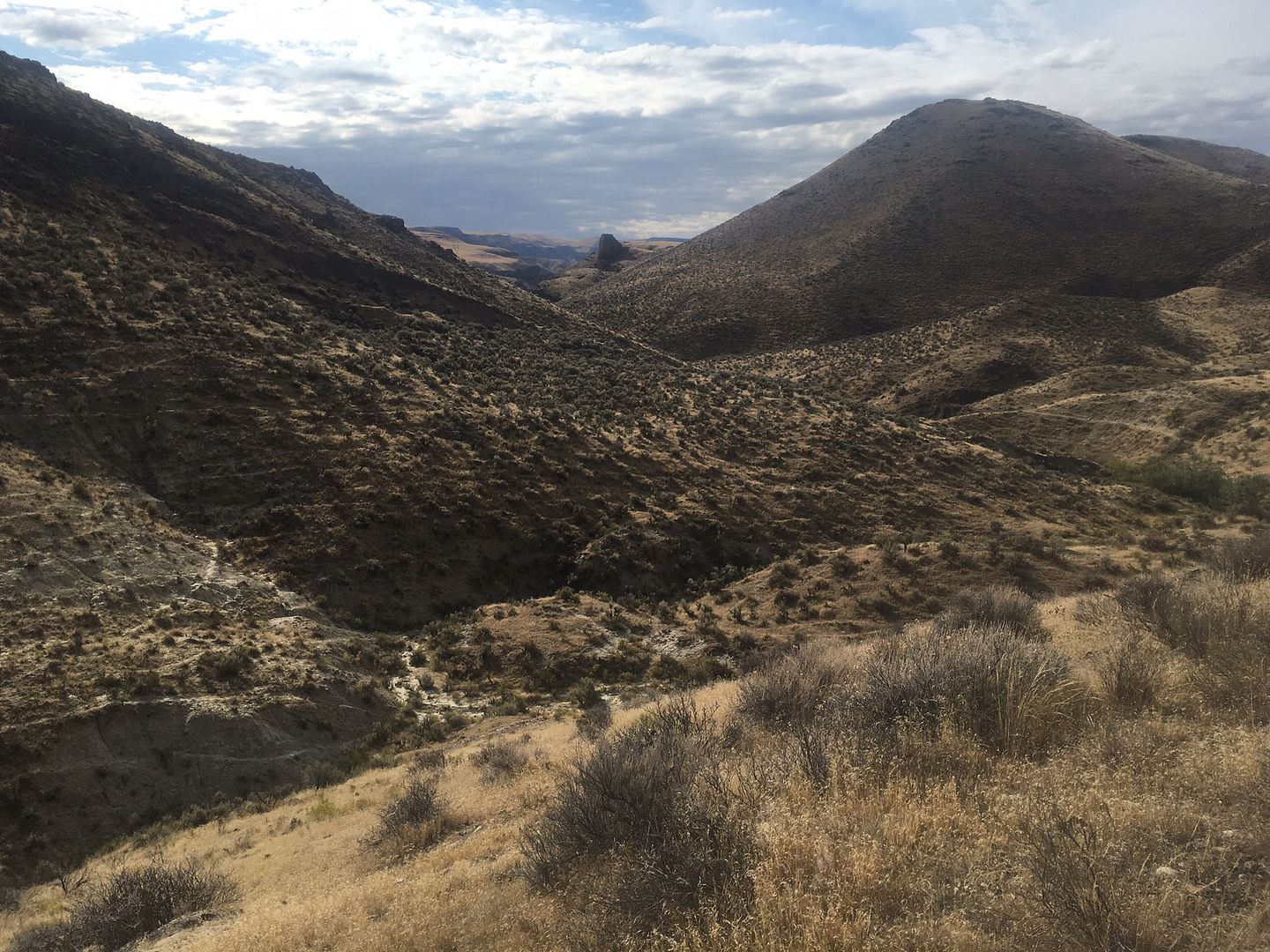 Storm off in the distance...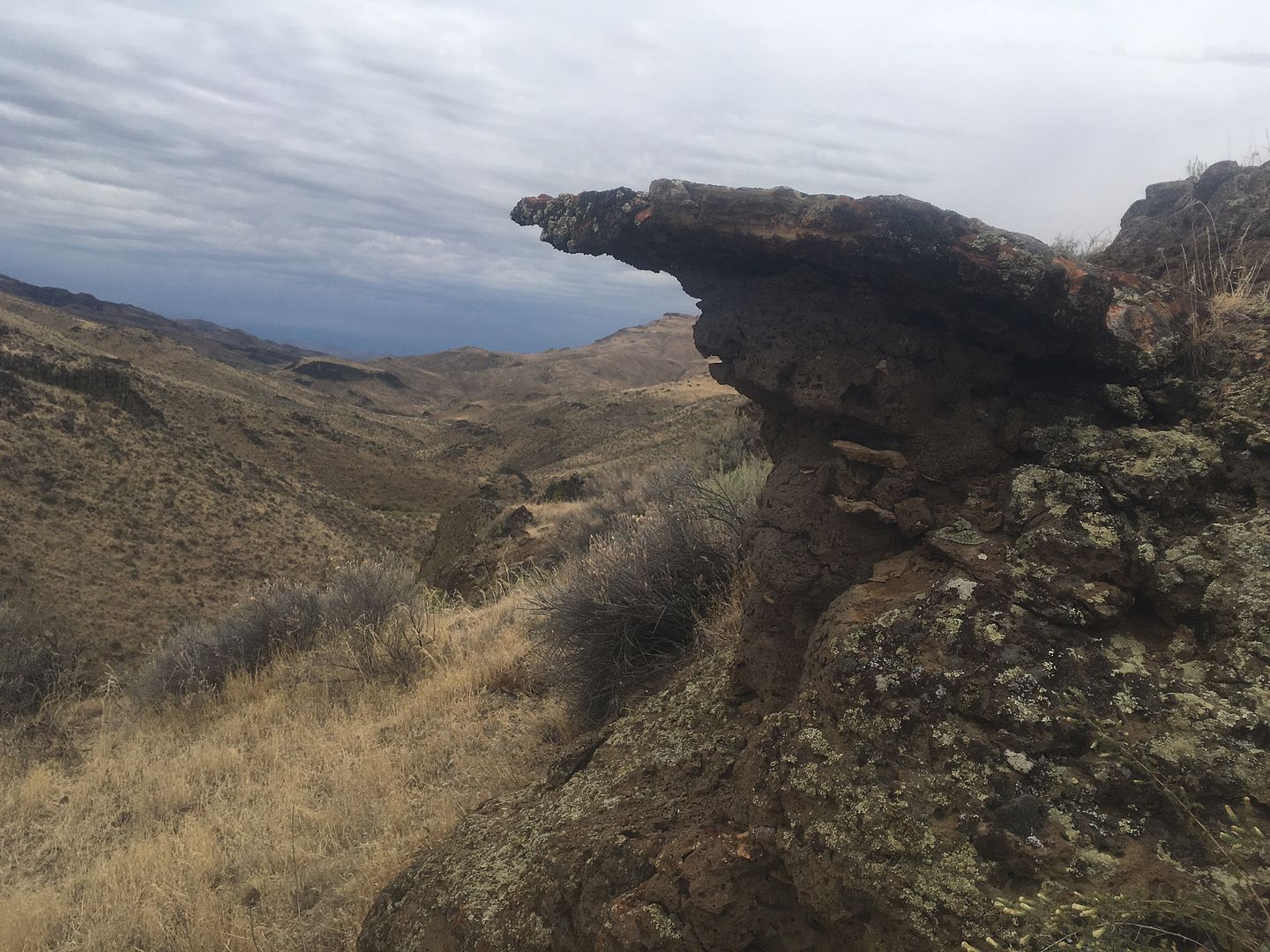 We got lost. The map we had was 30 years old and we ended up in an area that Jerod had never been before. We got really low on fuel and finally just decided to give up on the map and just navigate by the power lines in the distance and heading downhill in the general direction of the lake. Luckily that worked out for us. We figured we covered about 75 miles and were gone about 6 hours. Once we finally got back to camp we packed up and headed back to Marsing. Cedar plank salmon for dinner.
Carnage tally:
Zero-
(4) tubes
(1) tire
(1) mirror
(1) front turn signal
(1) saddle bag mount strap
C-monster-
(2) foot pegs
(1) bent shifter
(1) set if bars w/grips
(1) mirror
(1) tail light
(2) tank dents
(1) ignition switch
Already making plans for next year.