I picked up another vert ( yes, another one ) !
Little back story first...
Last November or so I picked up a starlet for $300!
I traded that for a MK2 supra...
Traded that for a S13 coupe...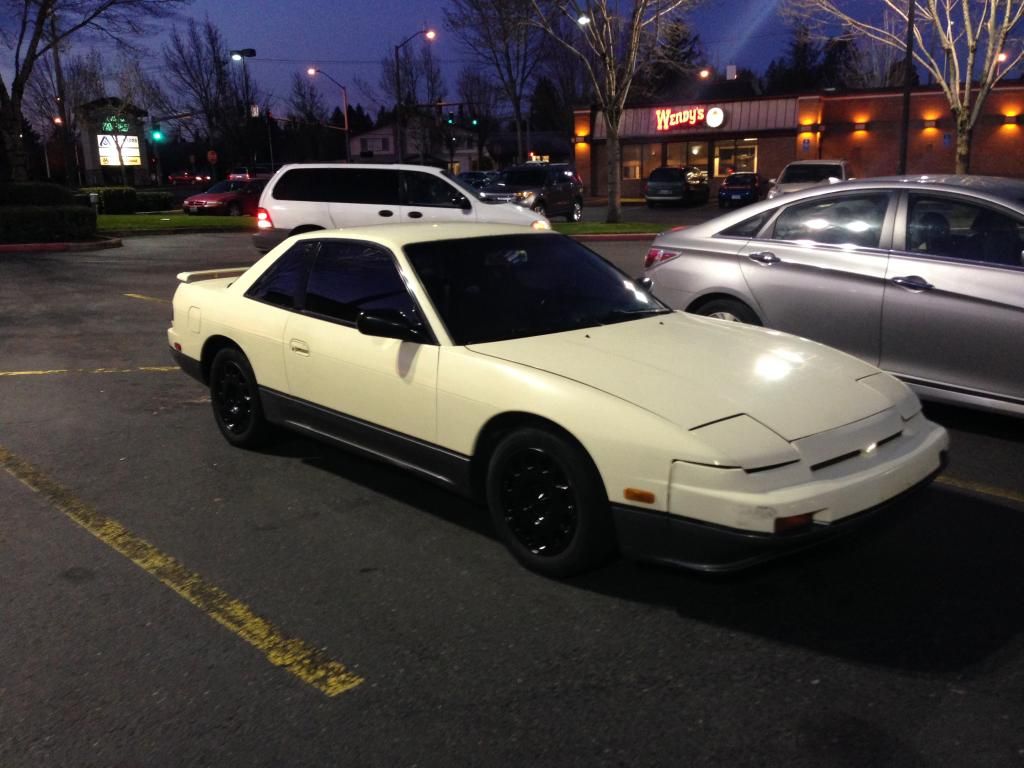 Traded that for my first S13 vert, with a sr20det swap!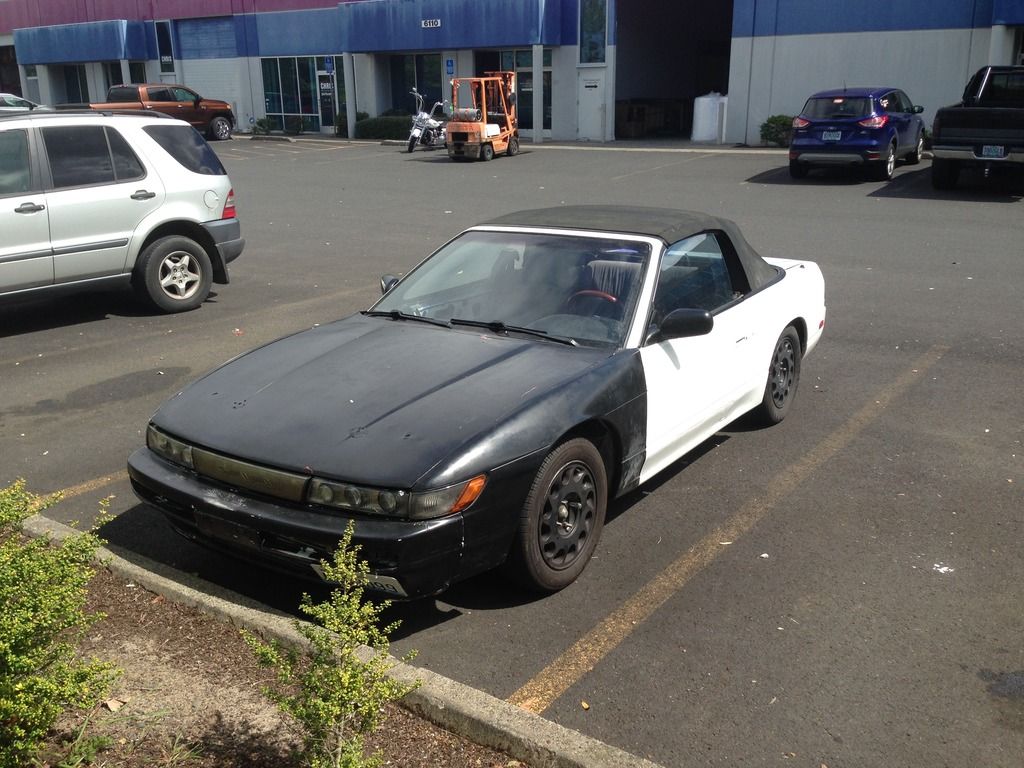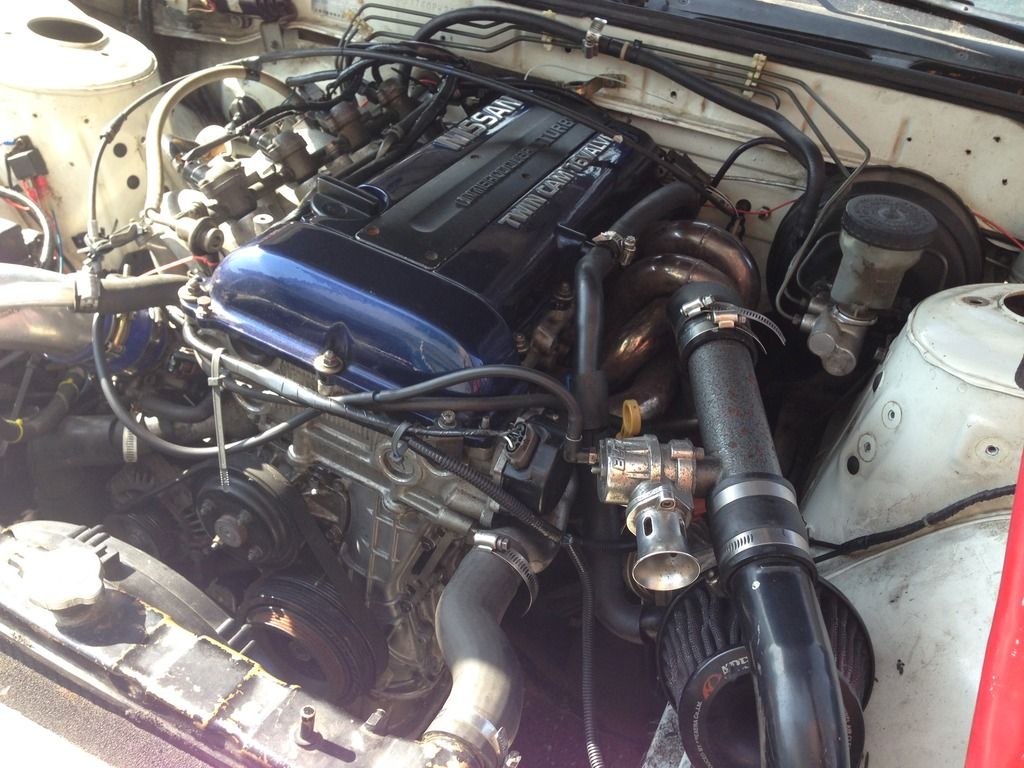 I initially pulled the SR out of that vert to swap in the 510. Sold the shell for $1000. So I was gonna swap the 510 with the SR, but then I got offered a complete LS swap for a s13 for my sr.
L33 5.3L (aluminum block)
Z32 twin turbo tranny with adapter plate
Lightened flywheel & stage 3 clutch
Full mount kit for s13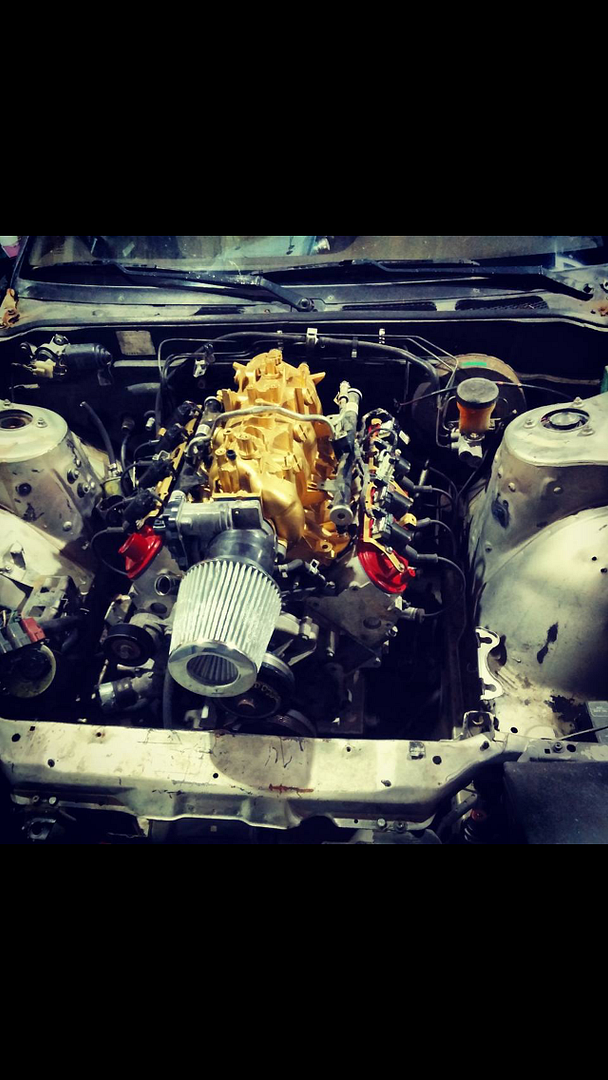 Ok, so that catches you up.
Now that I have the LS, I wanted another vert that I could actually build this time (last one was too rough of a start for what I wanted with the car). So...I picked up another vert last week, a lot cleaner one at that!
$850 and I drove her home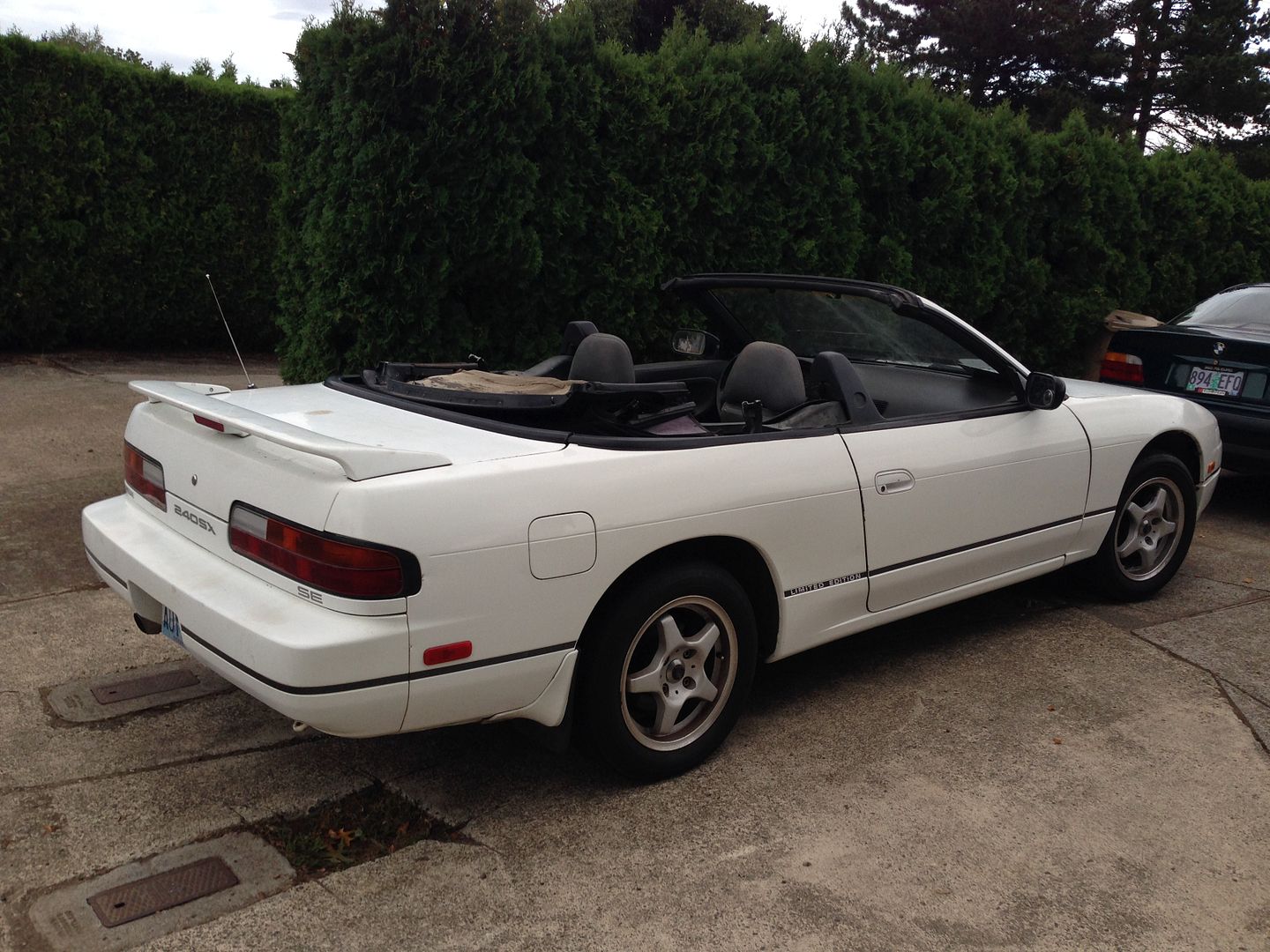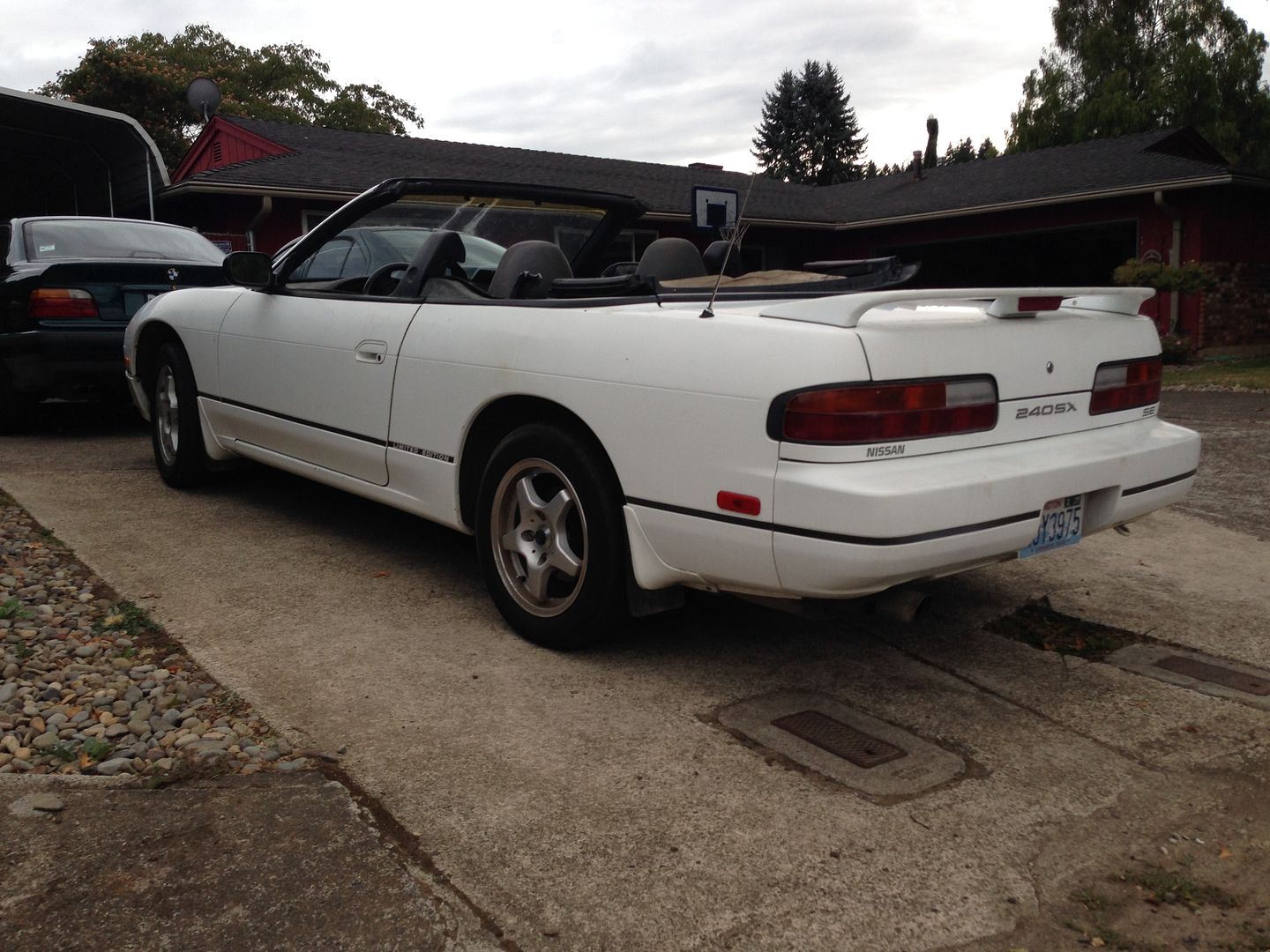 Top was opened while driving, completely busted to the point of it not being worth fixing.
Hardtop it is! Using a coupe roof I got from a friend, this is just a hour or so into cutting!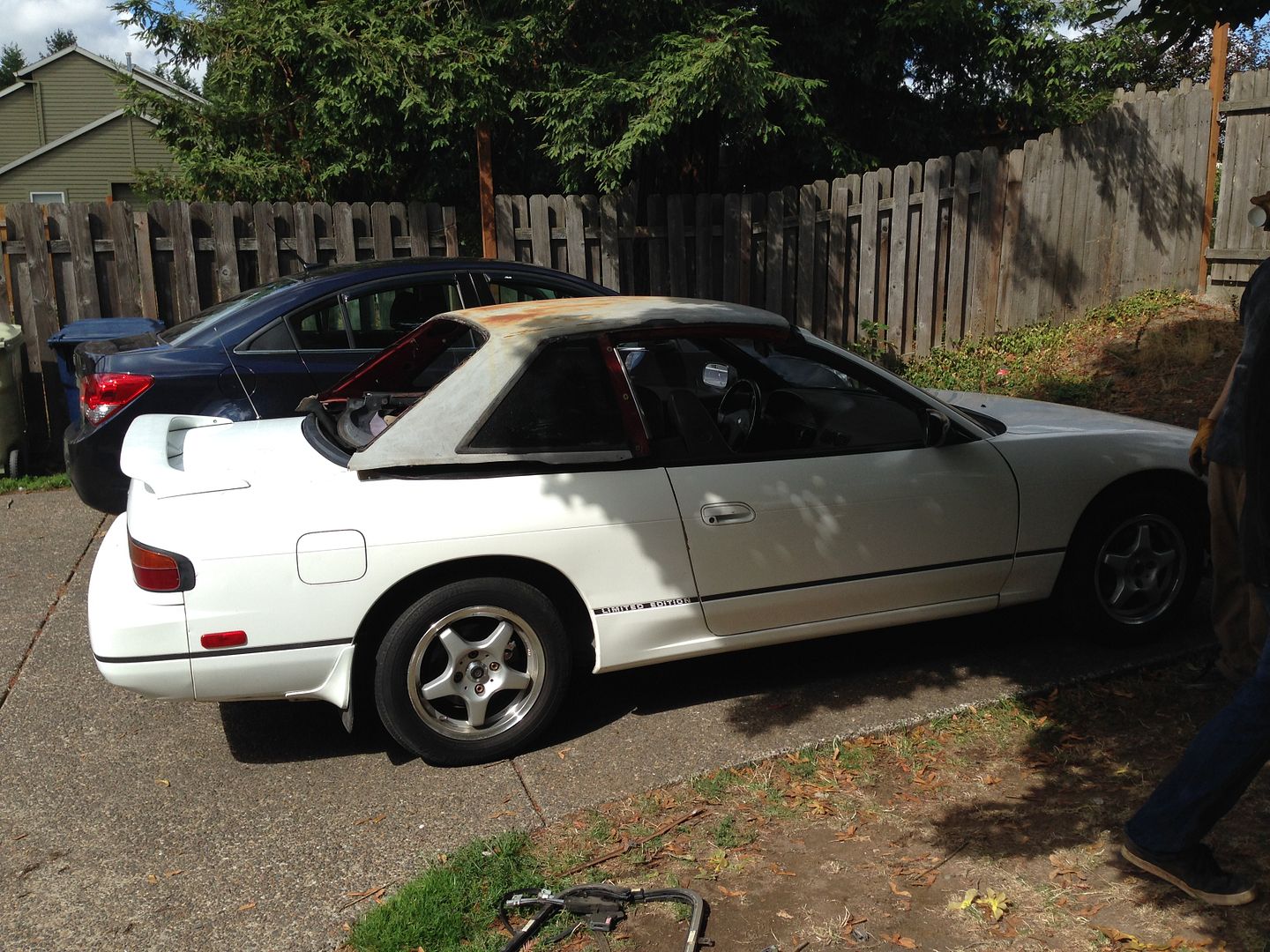 It's gonna take some tricky fab work to make it all seal and function properly while still looking presentable!
I need a roof, rainy season is coming!