Some pics of my place that I refer to as "The Compound". It consists of my house, a 24X48 pole barn that I call the paint shop, and a 2 story 30X36 with man cave upstairs that sits on an acre. I grew up here and bought the house from my parents about 12 years ago. Nothing fancy but it works well. Let me start by saying these are projects that were group efforts by my brother (a body man), our dad, and myself. Most I was involved in -- some I wasn't.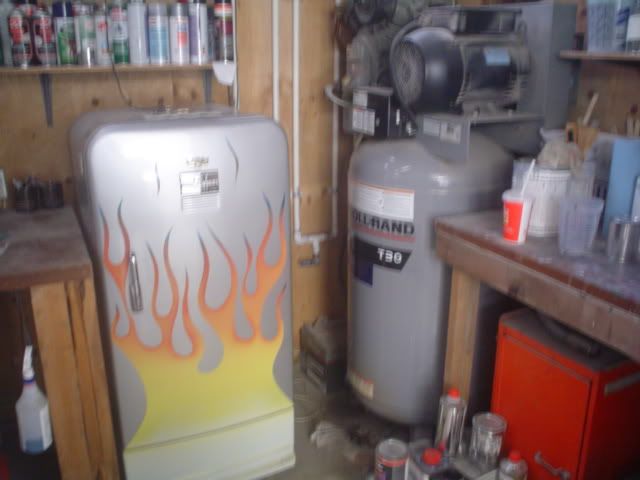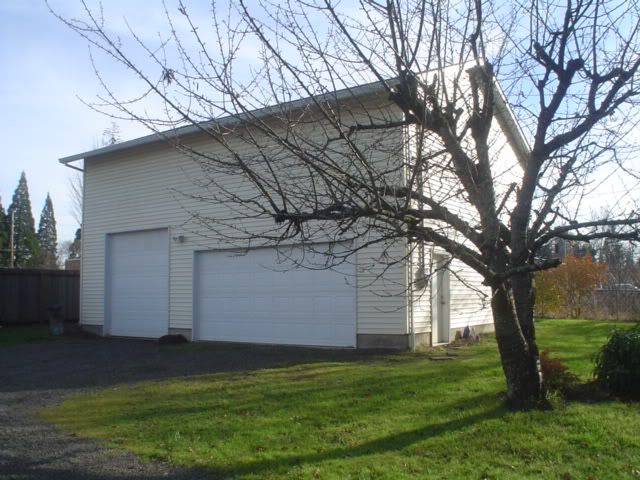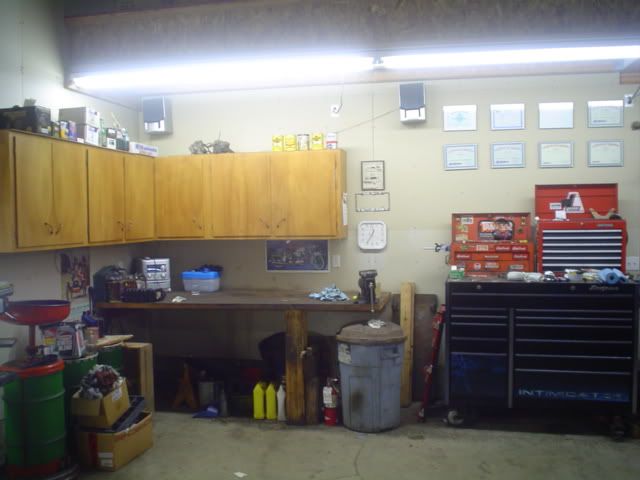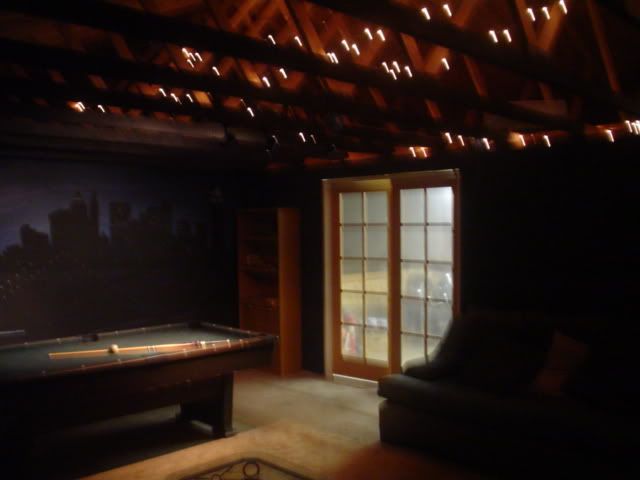 This is just to show some of the projects that have come and gone. I will probably add some as we locate and scan pre-digital pics.
This one was all done by our dad in the 2 car garage in the mid 70's. Now belongs to my brother and looks much the same. 327, TH350, 9", disc brakes. My mom painted the mural on the spare -- it was the '70s, after all.
Our dad's 1964 El Camino. My brother did body and paint (pearl white) and my dad and I did F-body suspension and brakes and a Paxton supercharged LT1. Before paint:
After: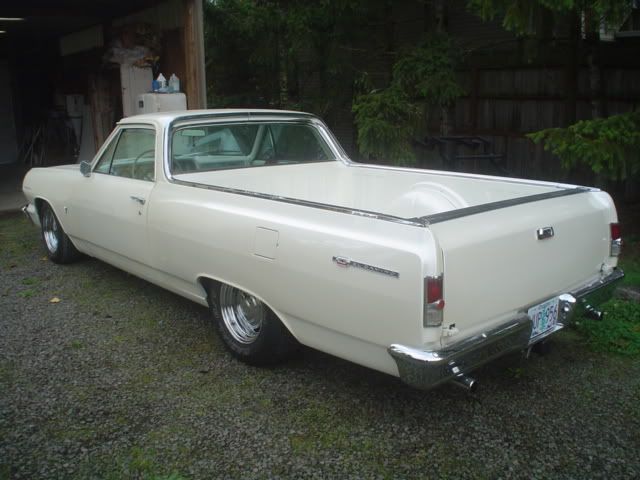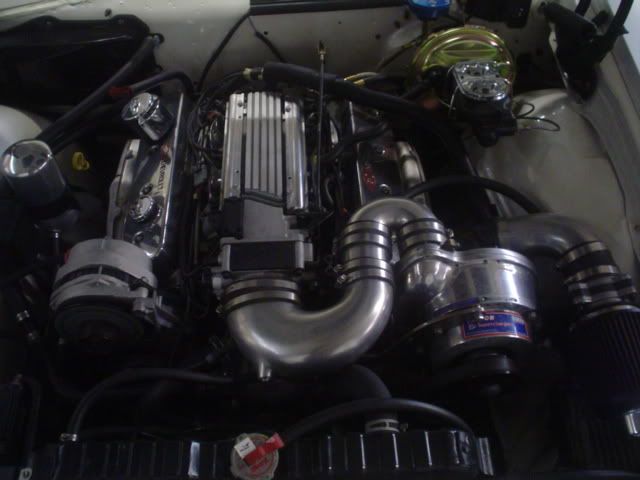 My buddy Jerod's Softtail painted by my brother. It was purchased as a basket-case and I spent many hours with Jerod building it. We helped each other out on our days off. I was building the gray '36 pickup at the same time. Jerod is freakin' awesome! He's talking about redoing it rat-style but has an addition on his house to finish up first.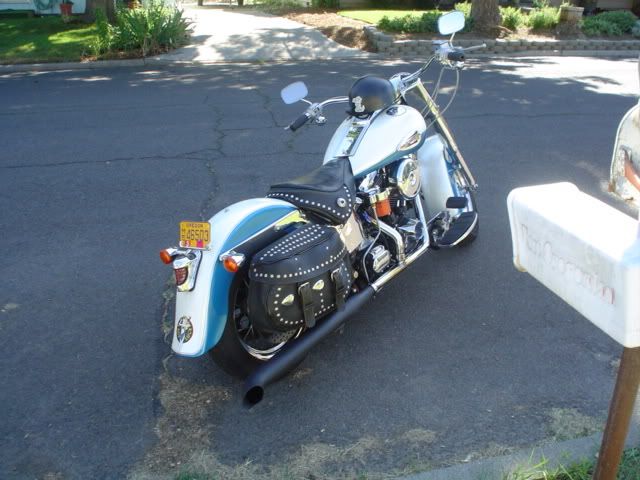 My old sandrail. Almost completely scratch built from hand-me-down parts. Look close and you'll see that only the hoops were reused on the frame. The cage portion was actually exhaust tubing and I replaced almost everything with proper cage pipe. A '71 bus and '72 bug were sacrificed to complete it. I used the money from the sale to buy my Cutlass from my Grandpa.
Mid build: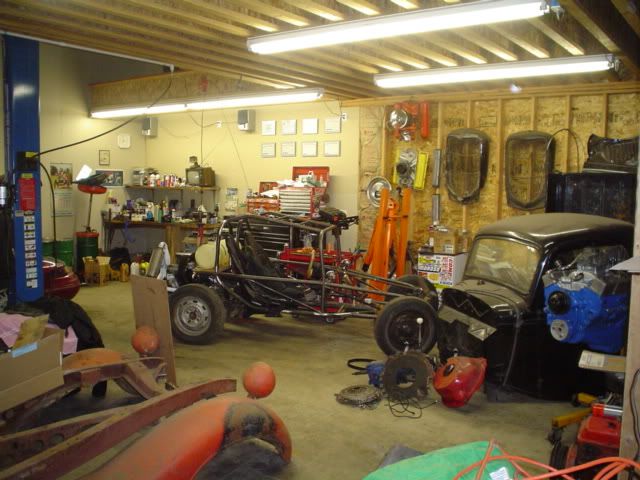 Nothing fancy but dead reliable. 1600DP with bus transaxle on IRS clip with swingaxle torsion bars.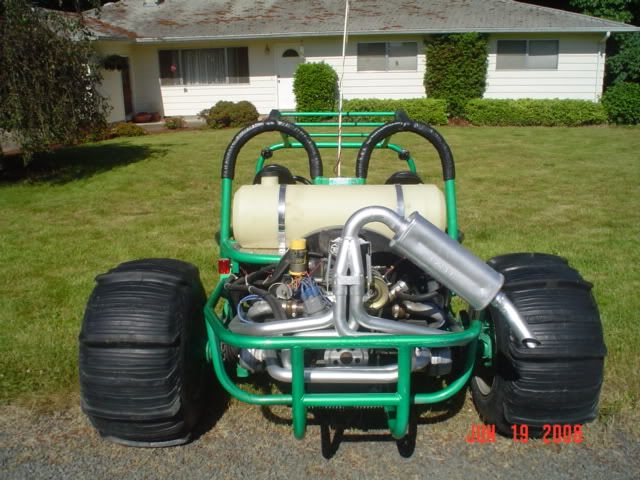 Gauge cluster made from 2 VW valve covers.
This pretty much made it worth the effort.