Well, my dad was here for 2 days and got quite a bit done. First thing he did was get a coat of sealer on all the bed and tailgate pieces.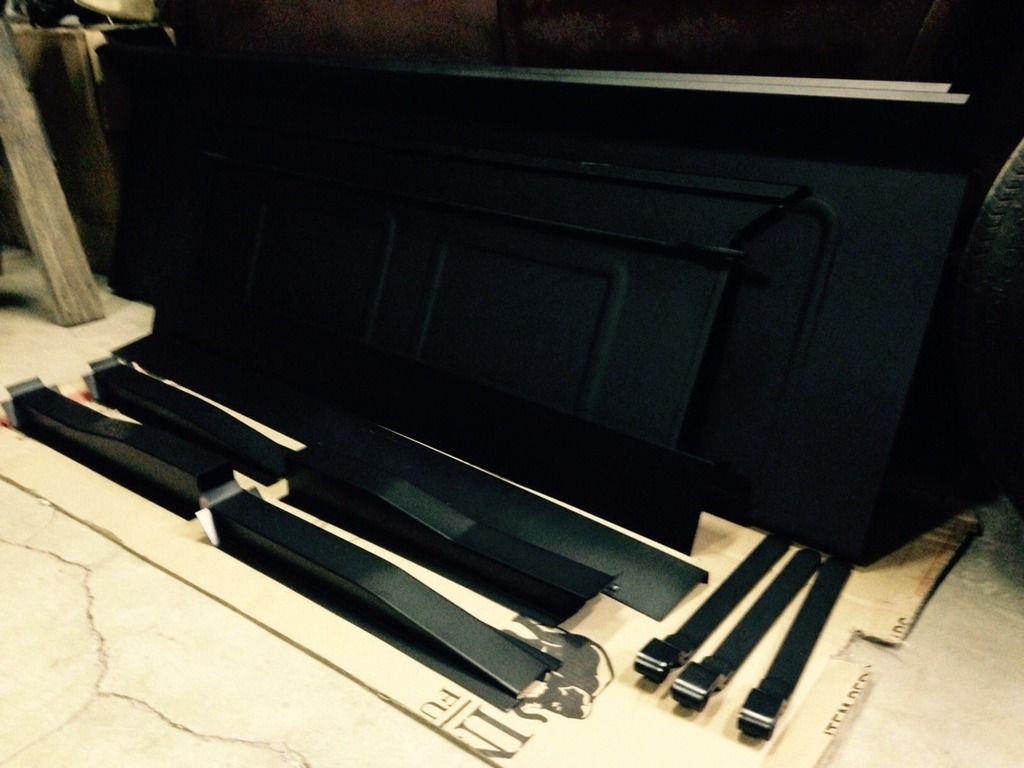 Then he stripped the running boards and parts of the doors. Also visible is the repair at the bottom of the passenger door.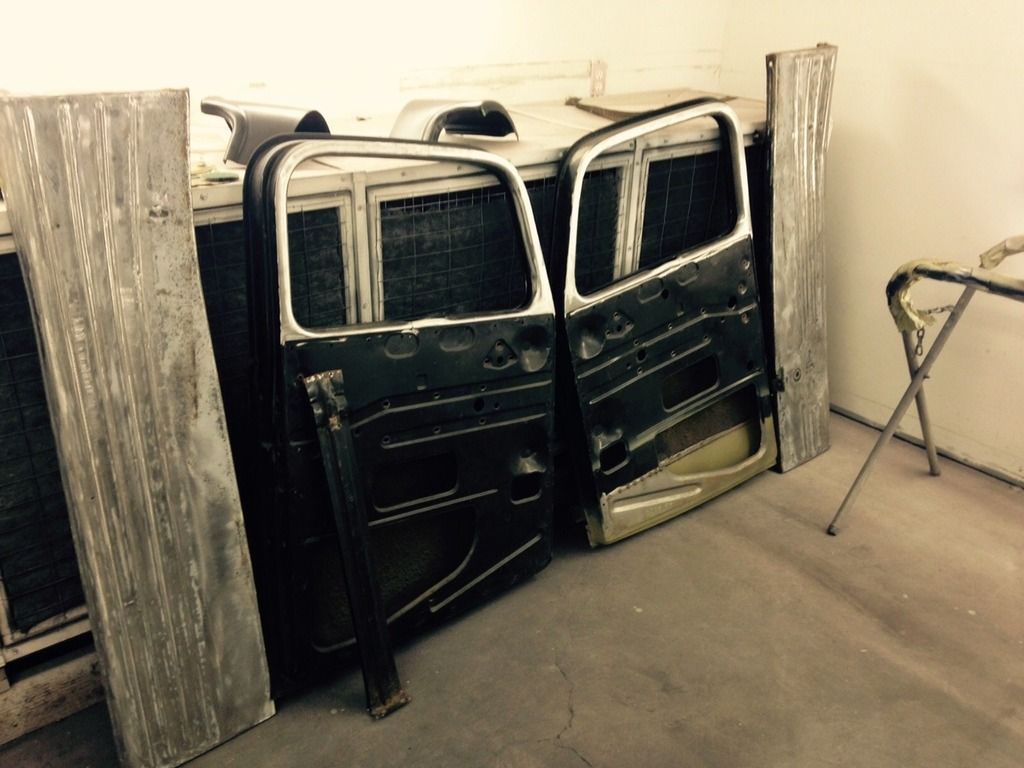 Lastly he turned his focus on the cab. The main job to be done was the removal of the passenger B-pillar. It was badly mangled when my fat ass forced the door open while being ejected. This part proved to be very labor intensive as the seat base was in the way and needed to be removed first. Next, the rocker was cut away followed by drilling a few dozen spot welds. The pillar itself is a multi-layered puzzle. Took a good half day to get the pillar out.