Y'all remember when I went on about that belt guide and the TSB Gates put out about it?
Well, whoever did the timing on this last sucks. Besides the fact that it's probably been too long, as evidenced by the rickety Chinese cog and the tensioner leaking fluid.... It was also missing that special belt guide...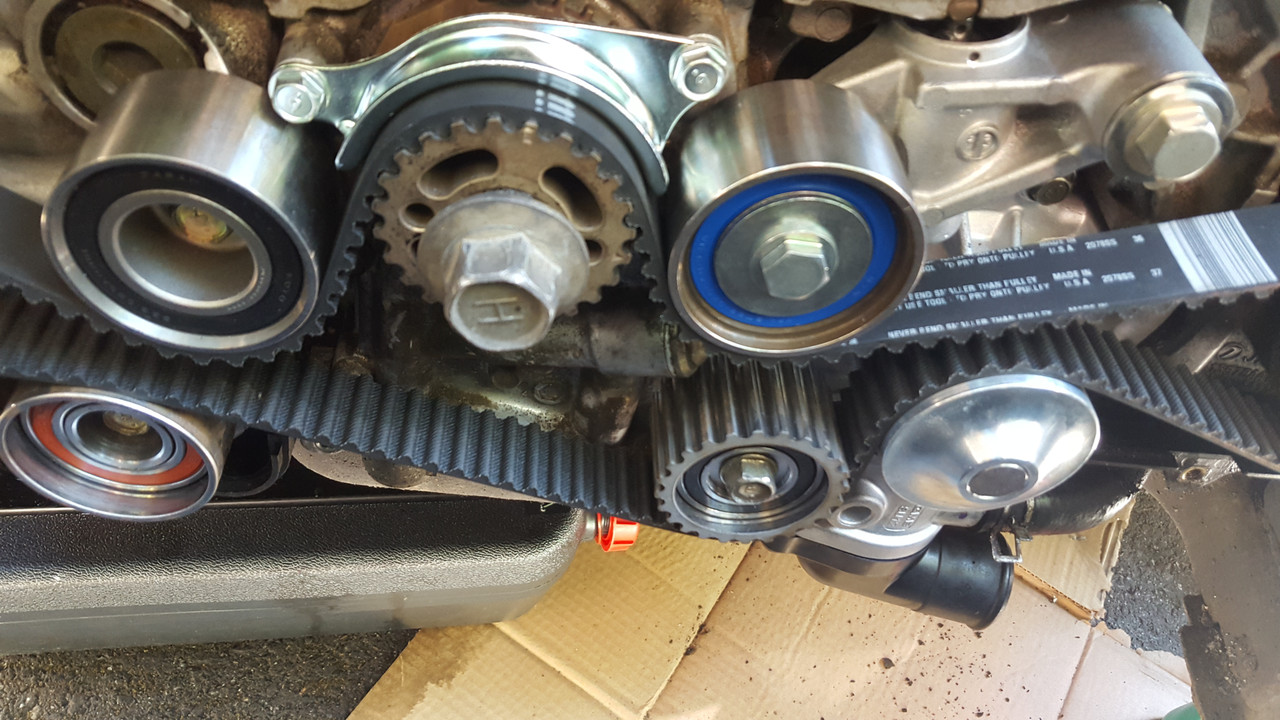 Got a new one from Subaru, cheap thankfully. Even got Subaru bolts to go with it
Now that there's no leaks, I'll start thinking about how I'm gonna straighten the frame up front. I've never needed to know it, but the front subframe and radiator support is replaceable (bolt in).
Oh and it's got a really noisy clutch release bearing, but the clutch itself is solid. Sooo, I got to thinking... Is it possible to give the bearing some grease to keep it quiet and maintain my sanity?
After all that, I'll start looking for a 720 again