Hi all, I just joined. I have had a '69 2 door 510 and a '77 620 in the past as well as a host of other Nissans ('80 210 wagon, '89 pickup, '95 SE-R, '11 Juke). I picked up a '69 wagon a couple months ago and am loving it.
The good stuff:
- It is pretty darned straight, no real cancer that I can see. Floors and rear deck are solid.
- Interior is decent except for the driver's seat
- Previous owner races Datsun 1200s, so he knew how to take care of it
- At some point it had an L18 swap and it runs pretty well. I have been daily driving it.
The not so good:
- The 4 speed is a little crunchy into 2nd and 3rd (though that might just be me being so used to nice syncros in the Juke)
- It had a pretty bad respray and they painted all the rubber! First yellow, then black on top of that.
So I'll need a full set of door seals.
- There is some paint bubbling and surface rust
I'm looking forward to upgrading brakes and lowering it a bit, then replace rubber and get a decent paint job, then maybe someday a KA24...
Thanks for reading,
Sparky
And now a wall of pictures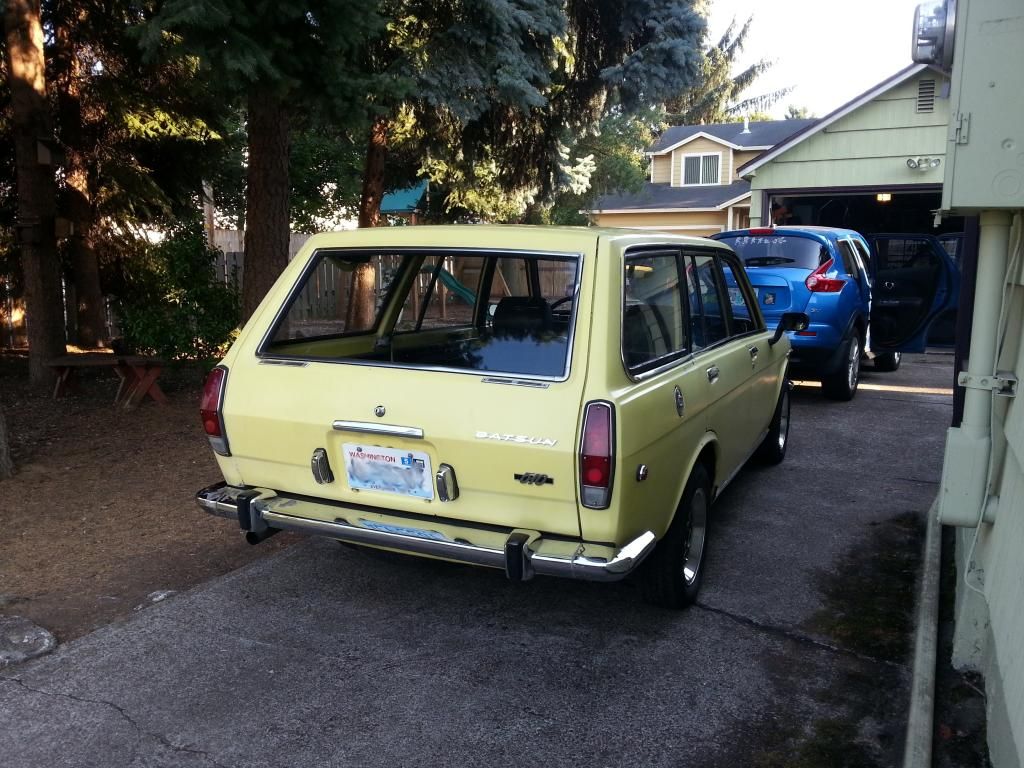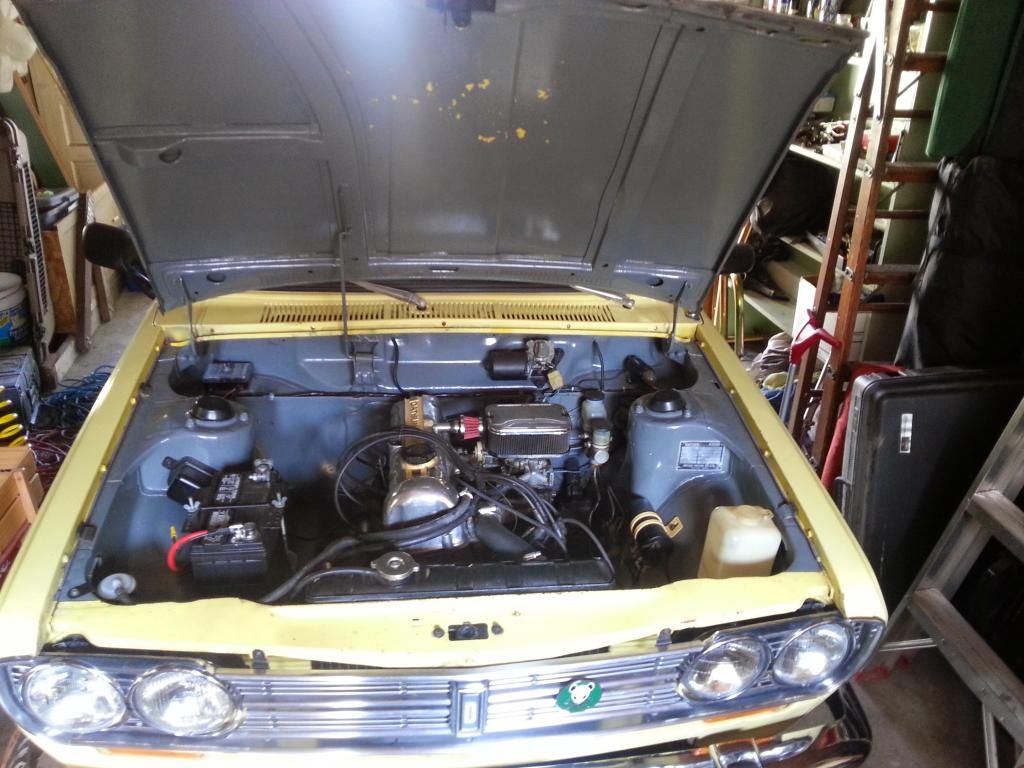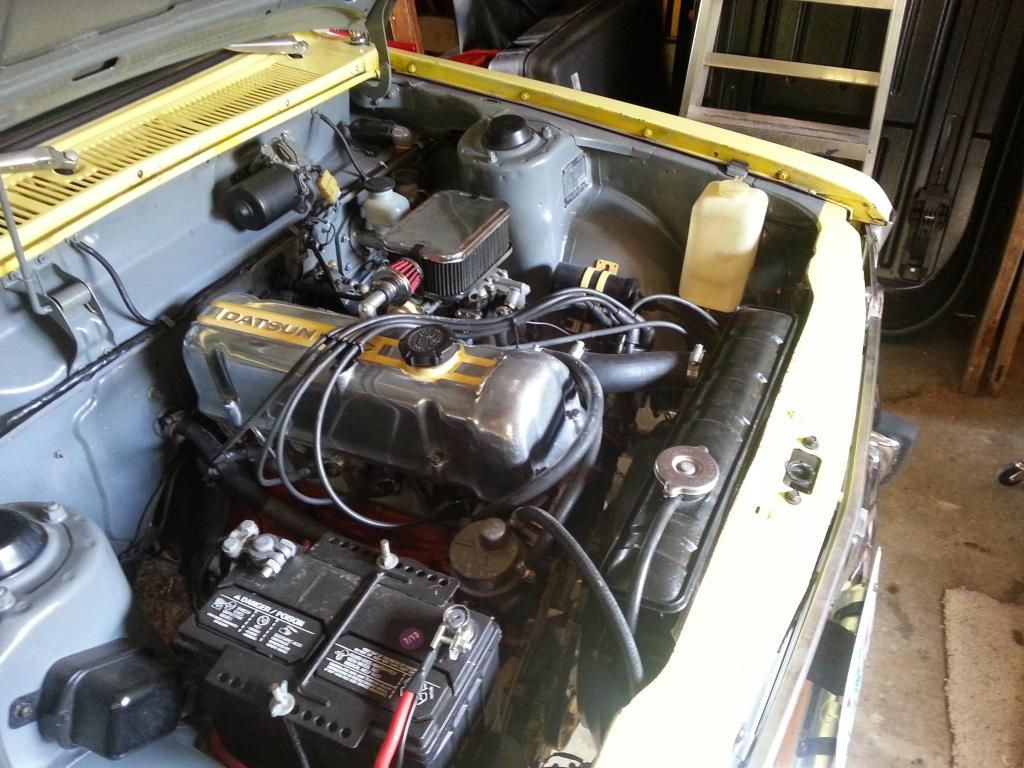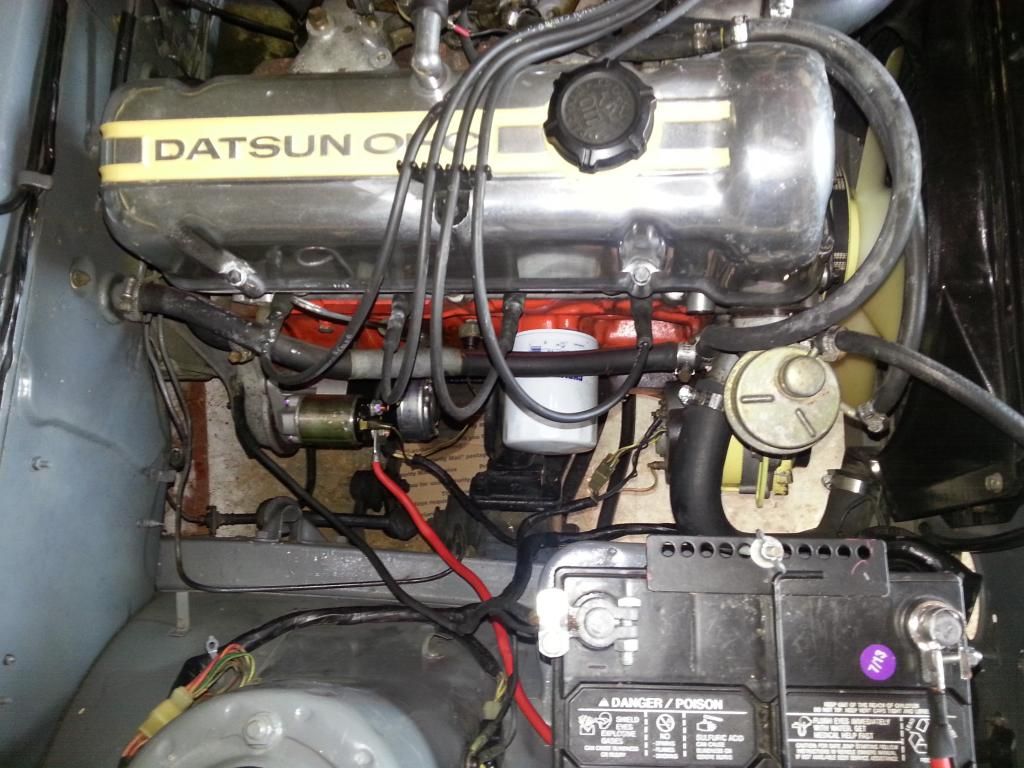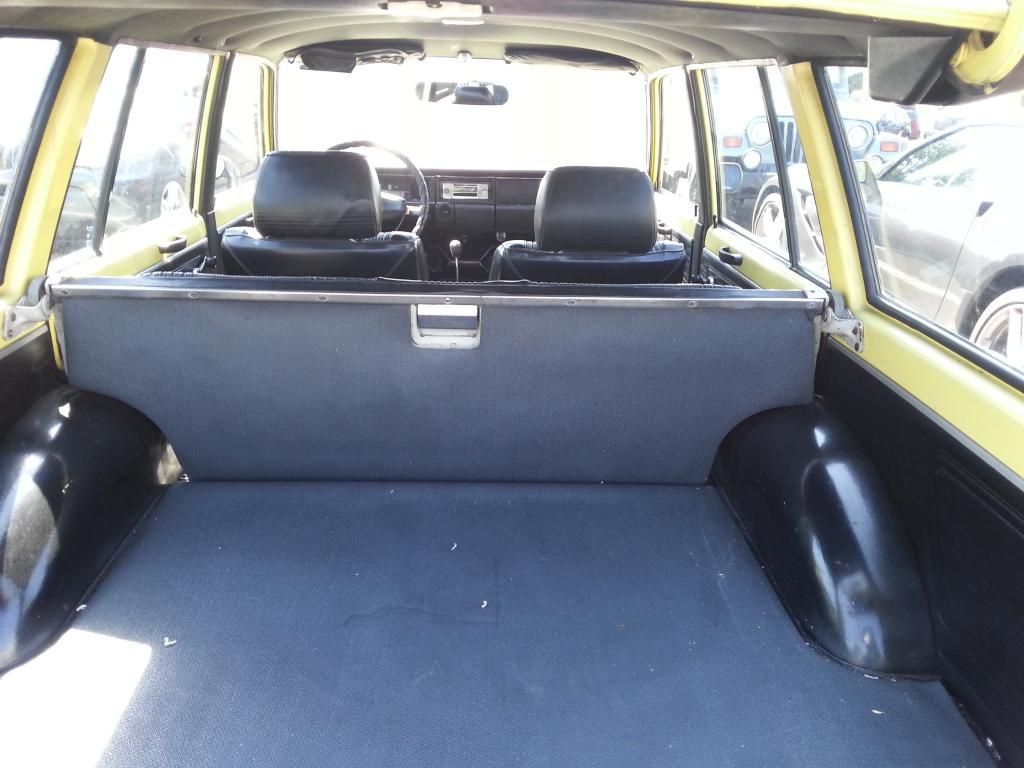 Why? Why would they paint the weather stripping and window rubber??!!