Holy shit the infamous 3rd 610 post has arrived. Just pasting, i cant re type that with how i am >.>
So yah, he did cut the aircleaner box >.>, going to see if i can weld it and make soemting to where theres not a huge vacume leak, its hard o tell not stock unless you hold the camera down there. On to more pictures. Got what i could before i needed to run inside again. Still just excited i got a tach as well, headliner is toast, but rest of interior to me is very good, anotehr thing thats going to stay then. Want to keep all the good stuff, and only replace/upgrade bad stuff.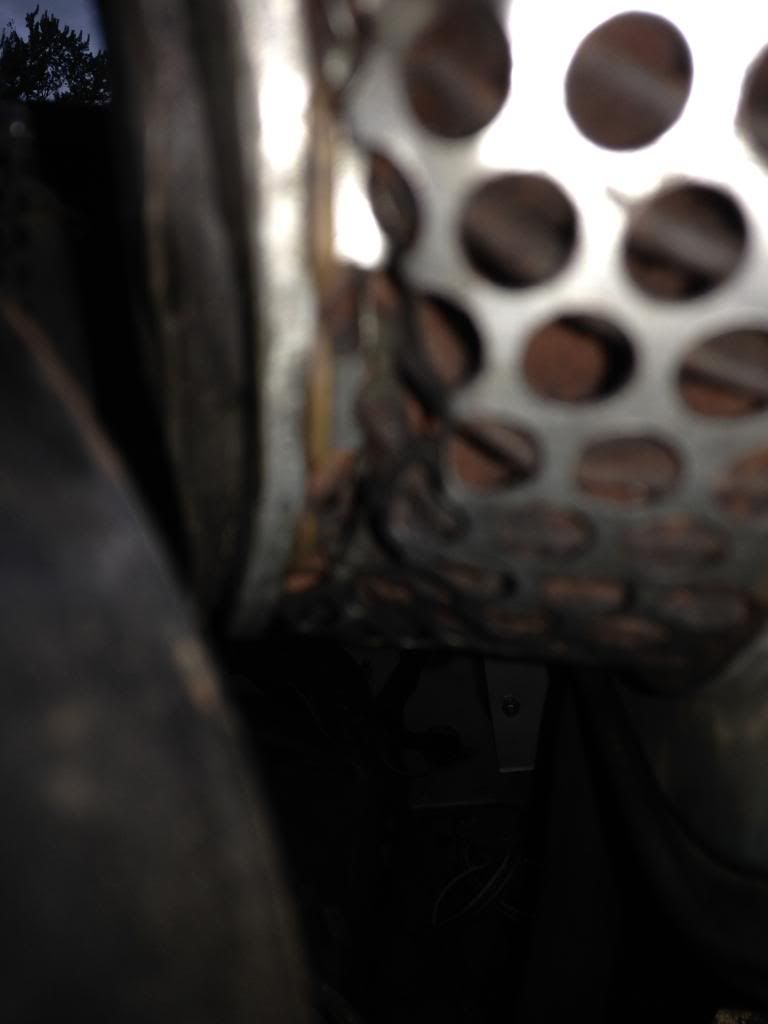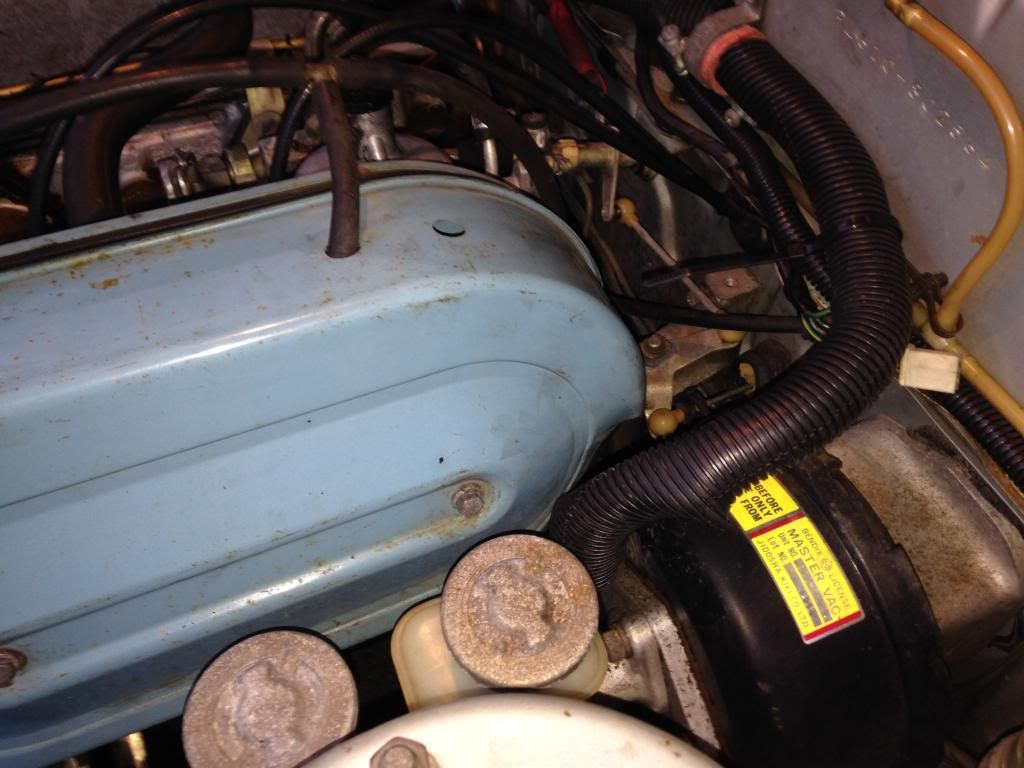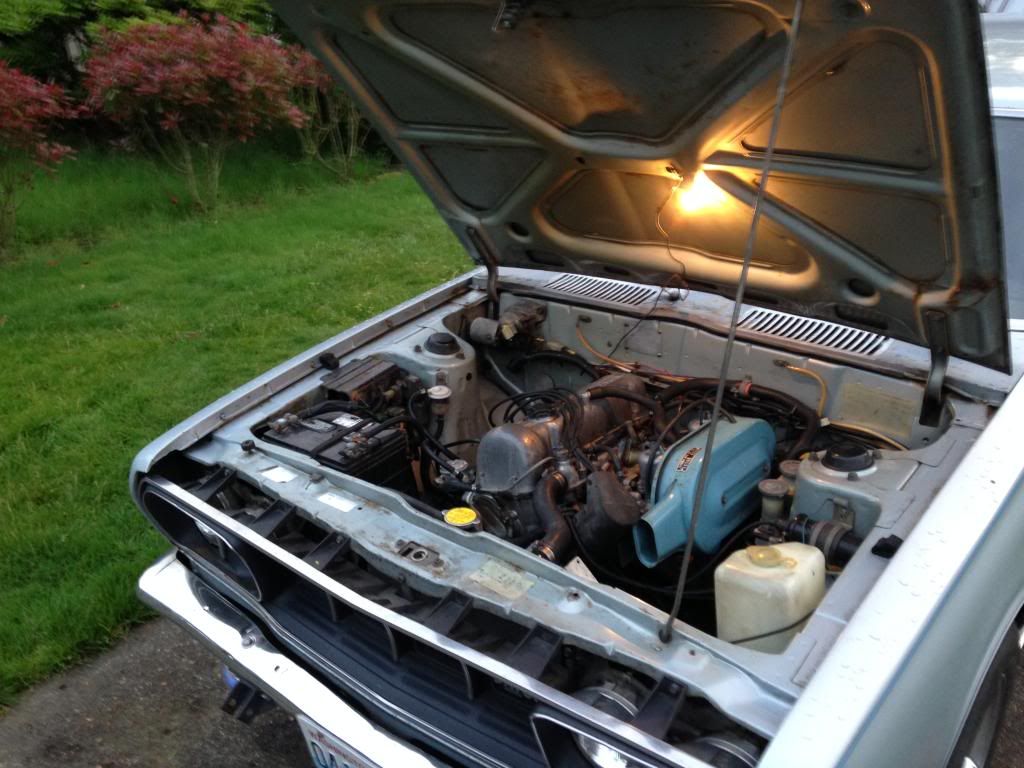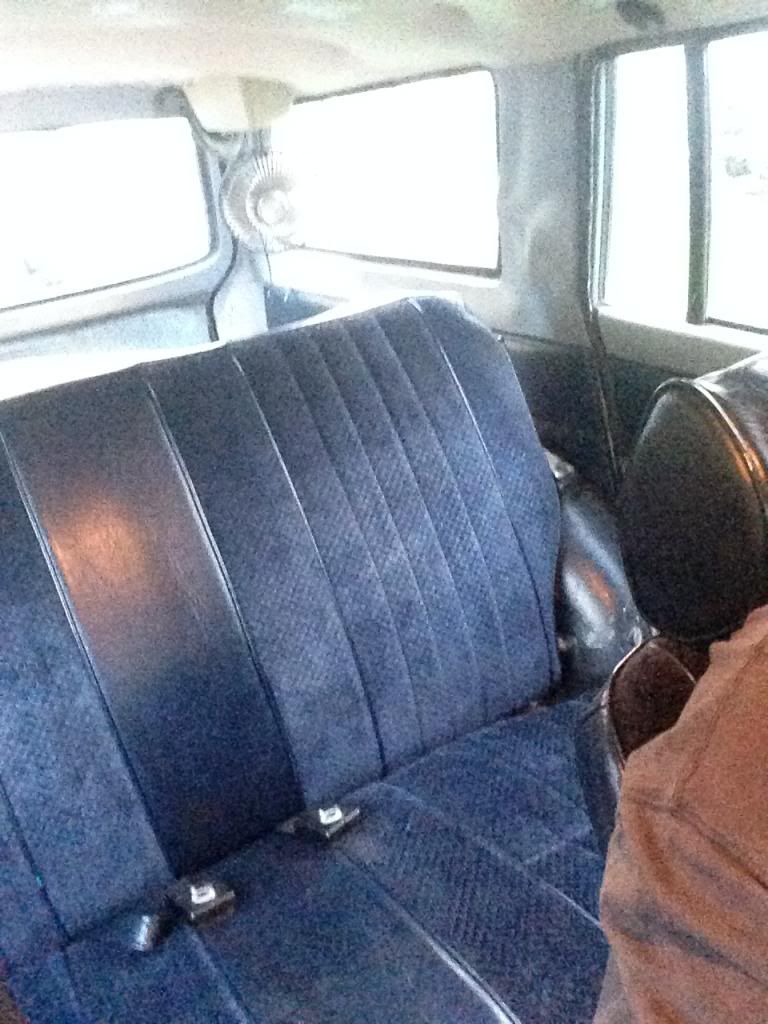 For the dash crack, im going to get the dash pad wrapped, then do a vinyl oover the old woodgrain and chrome going down the middle. The vinyl wrap on pad will just be a black, sure will be lil lines in the thing, but will look better than just one deep crack in it.
Couple hundred in the boxes there, me and my dad were talking abotu our mirrors being majorly over priced since u can cant find them anymore. Then i find these 2 bad boys brand new in the boxes, im like moher of god, exact same ones i have on purple LOL. Proally pu the ones on purple on the wagon, and new ones on purple.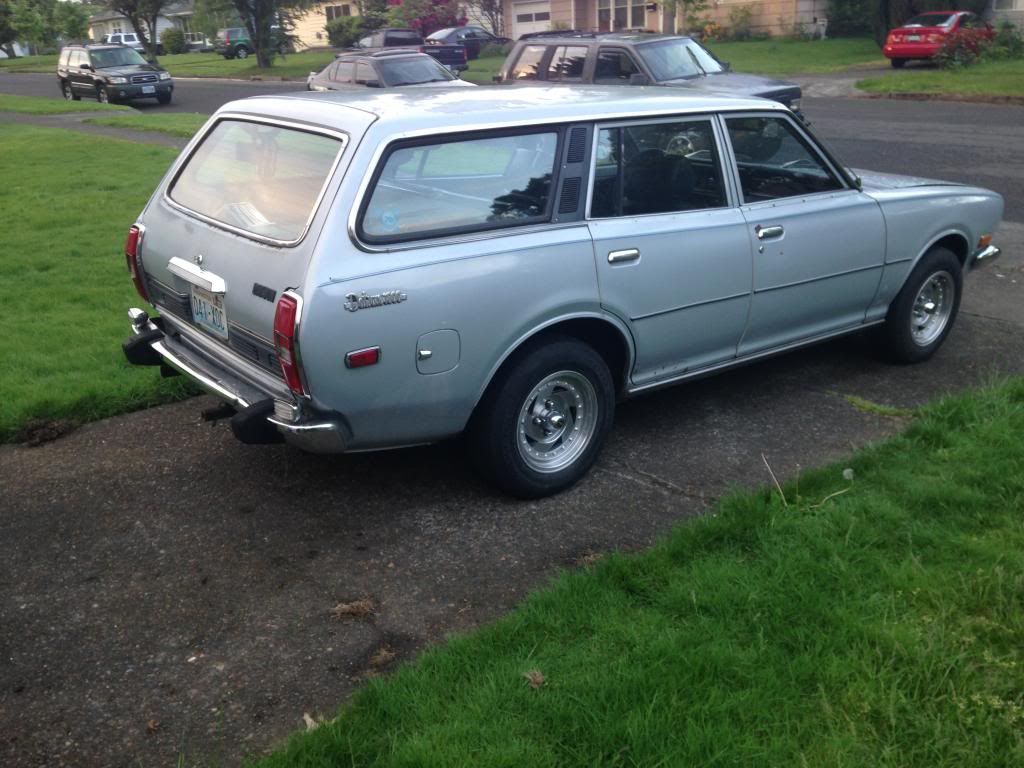 Even though im sick as hell, i already love her, and i cant wait to really, really tear into her, now as i keep passing out with trying to type to u guys, you all have a good night