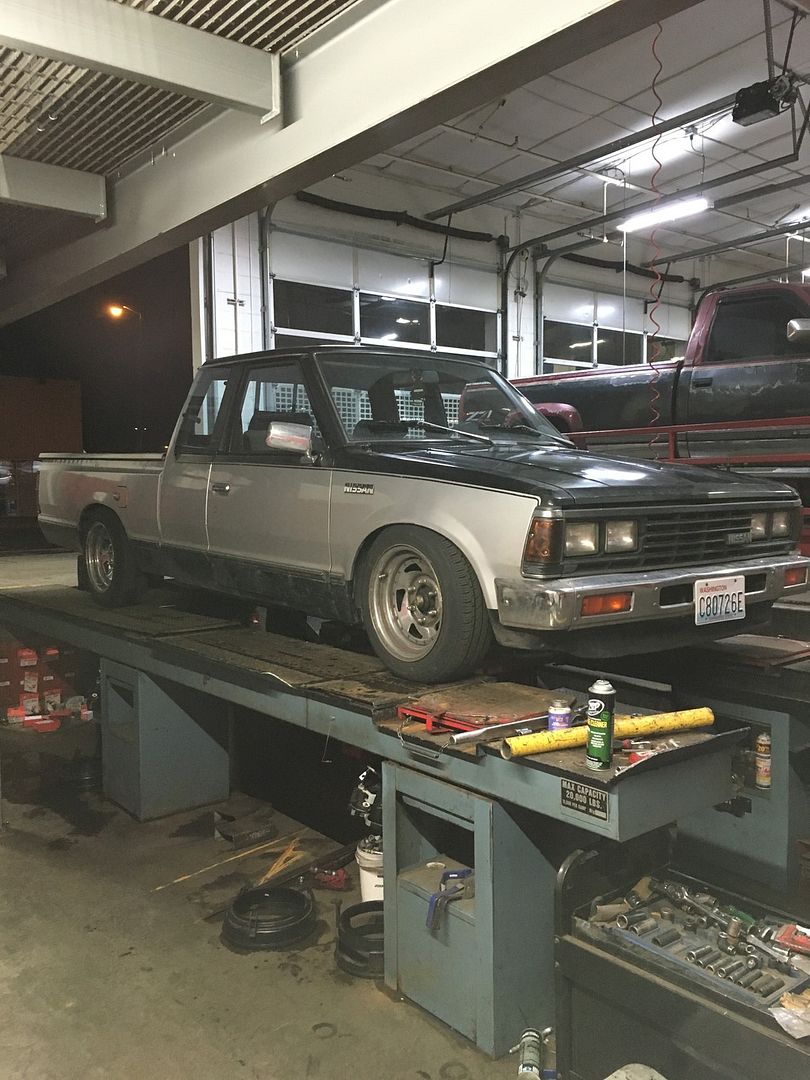 Finally got my truck back in the pit after doing my spindles, toe on passenger side was 2* off.. yikes.
Trying to clean the engine compartment up, got a new coolant overflow.
Also got sick of the empty space in my console so I made this out of the license plate from my very first truck to fill that space until I get the proper black gauge holder, then I'll install my volt and oil pressure gauges.
My two rear tires are basically drag slicks, so I'm gonna throw two on at work later.