I worked all day so did not have time for this.
What do you guys think, should the wheel side of the inner fenders be body color or a dark color?
It appears they were a dark gray/blue color, I cannot see any white and there is undercoating on the metal.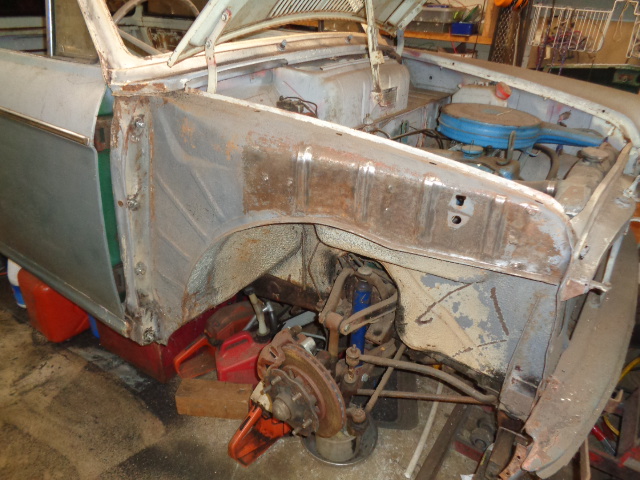 I always thought they should be body color, but this truck appears to have been an off white on the inside and outside, even the engine compartment at one time was white but someone primed most the engine compartment, I have to remove the engine to fix the rear and front seals, so I will be painting it body color also.