---
---
---
---
Put some oil in the RB tonight and cranked her over. They shipped it dry, should have figured. Nothing but a little black icky. The compression test was done without any oil, but there should be plenty of residual left and with no plugs in, I'm sure it's fine. Very little stress on the engine at that point. If not, we'll find out!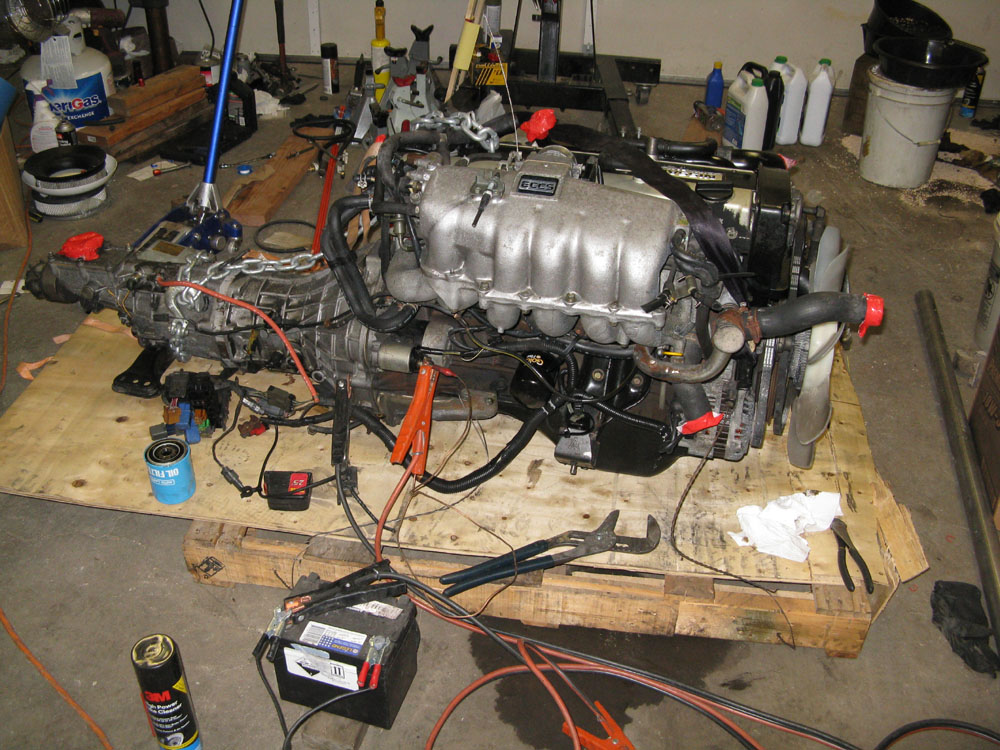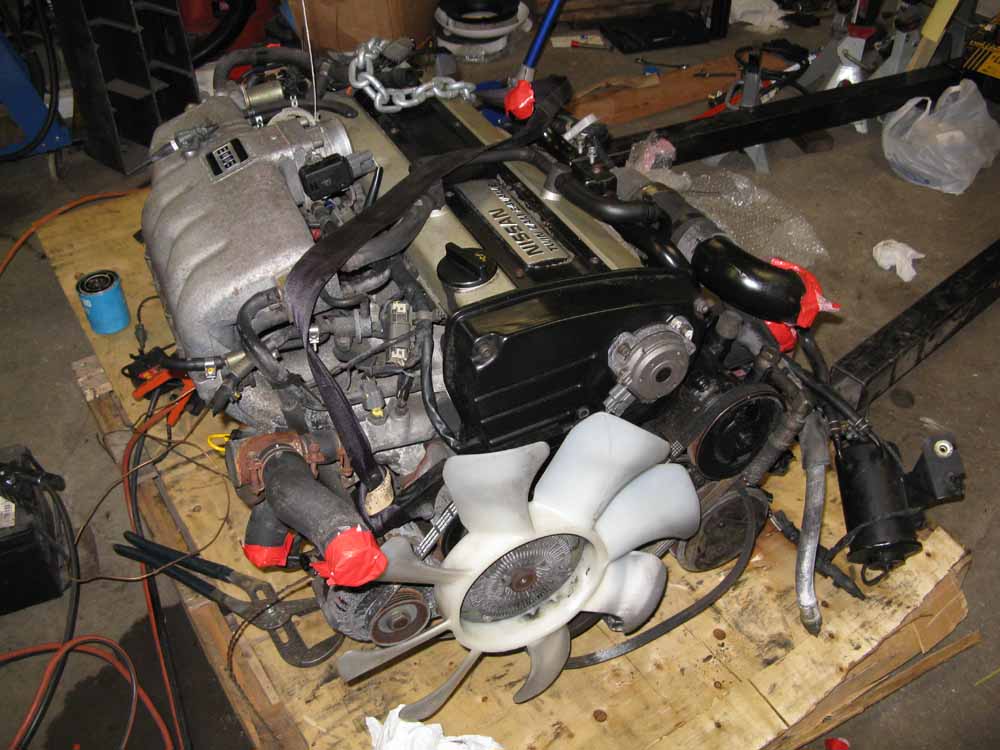 ---
---
Alright, had a little time today to play with the wagon. Have the radiator out, p/s pump draining, all major electrical disconnected in the engine bay. Took off the shifter, and as soon as I get a little more time, maybe tomorrow or something, need to get under the car and remove the driveshaft and crossmember, then get the hood off and start yanking, or something to that effect.
---
Site Admin
Posts: 4110
Joined: Wed Jun 26, 2013 7:21 pm
Cars: '71 510 Wagon, 02 BMW 325i Wagon
Location: PDX, West side.
Has thanked: 10 times
Been thanked: 23 times
Send me a picture of the shifter plate. Im currently designing a short throw shifter and maybe its the same...
---
The shifter plate looks like a 240, but the hole is in the middle, not offset to the rear much. I'll take more pictures tomorrow. Got the engine out of Wynona tonight. Also put some Marvel Mystery Oil down the bores of the RB to see if I could free up the rings after the first compression readings today were

150-180-170-160-170-180

The second test after letting the MMO sink if for a few hours and then running it to get any excess out was

178-195-200-185-190-195

It seems cylinder 1 is a little weak. 4 as well. However, who knows how long this engine has been sitting. Either way it's 11% difference, which isn't the greatest, but it should be fine for a factory motor. And over time, that may improve once the bore gets happy from running again. I'm thinking I'm going to change the timing belt and a few other things and just put it in. Still have a few things to do for that though. Need to measure transmissions and oil pans.
---
Posts: 5832
Joined: Thu Jun 27, 2013 7:05 pm
Location: I've been everywhere
Has thanked: 72 times
Been thanked: 23 times
Seafoam once it's in and running.

Also, your pics are too small.
When the only tool you have is a hammer every problem starts to look like a hippy.
---