So I re-checked the line. It's actually .315 OD. So I used the new mandrel and it worked okay. Still tends to get a non-round crush that gets semi-fixed with the second flaring with the cone. Either way, I'm getting annoyed. Bought the new set, and I've figured out the issue. One, I'm stronger than I used to be. Two, the little round bar that goes through the tool has flats on one end to prevent it from slipping through. Problem is, the hole it goes through is round, and if it's at the end, it starts chipping the edge. Already almost broke the new tool, fuck! That one will get warrantied.
Anyway, finally got a win though. The PS system is in and bled. Looks to be working just fine, though I haven't set it on the ground and tried to turn the wheels. I actually wish I still had the original Japan copy of a Saginaw pump. Basically the Maximas got a 76 Chevy PS pump, lol. It could move mountains with that unit. Anyway, opted to repair the line I screwed up with a compression union rather than spend another $65 bucks. I'm bleeding way too much money into the wagon and the race car right now. Need to stop spending for a bit. Looks like my flares were good enough, don't see any leaks currently. I'll check again tomorrow. Either way, that only leaves the AC for peripherals needing hooked up. Still a lot of little things, but today was much more productive than yesterday.
I also started her up and ran her to operating temperature tonight. She seems to be a little uneven on idle, but then, she's also been sitting for quite a while again. And I don't have the exhaust hooked up. Really wish I would have changed injectors when I had the plenum off. I think I can leave it on and just remove the throttle body and get the fuel rail out that way, but it will be a pain in the ass, no question. I ordered some gaskets in case I do have to take the plenum off.
After she ran for a bit she sounded better. Not to mention, this motor has run at operating temperature for maybe an hour total between start ups. Probably once I get her done and out on the road, she'll get better by bits here and there. I even took a video but it's too large to get off the phone and the data transfer cable I had died, so I have the cheap one that will only charge right now. And I don't care that much.
Short of it is this weekend wasn't a total waste. A big step of the wagon is done. Technically I don't need AC, so that means I can focus on getting everything else done so I can drive her and get some miles in and see what other money I need to throw at her, lol.
Did I mention an LS would have been cheaper? But this will make the Datsun Gods happy.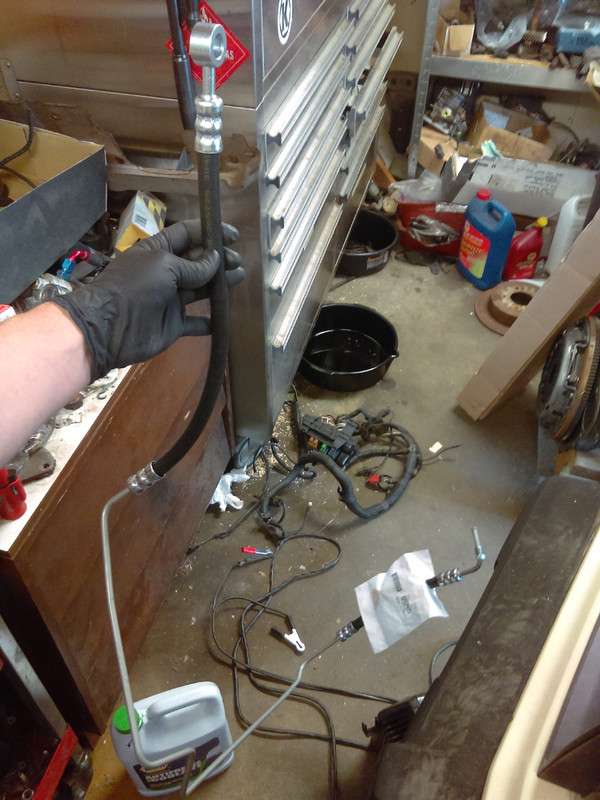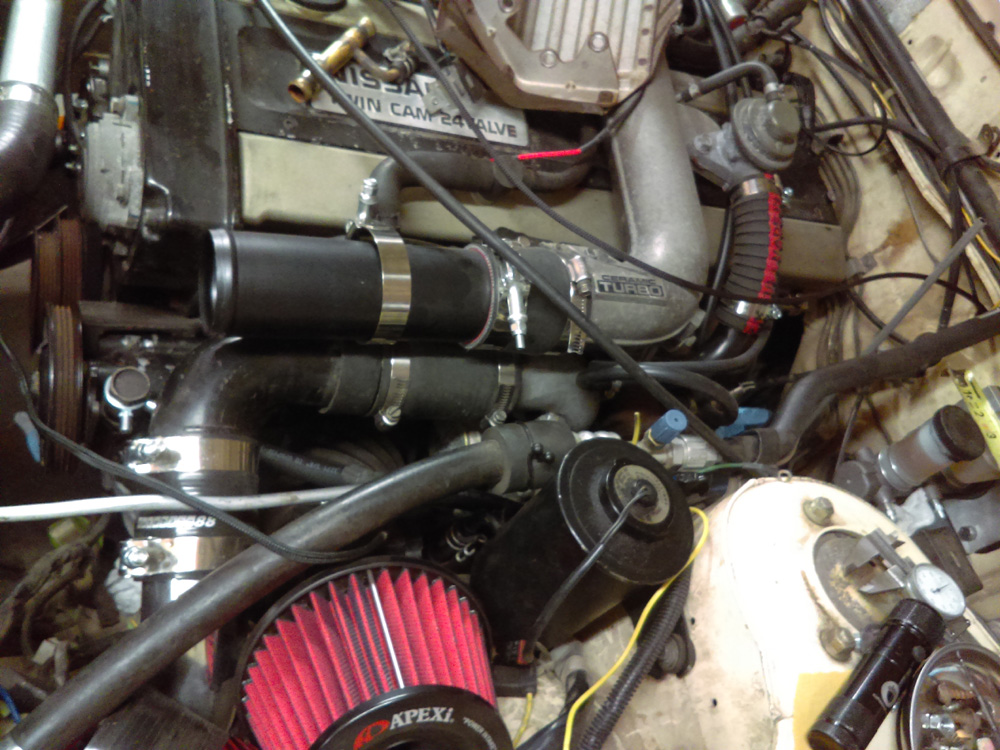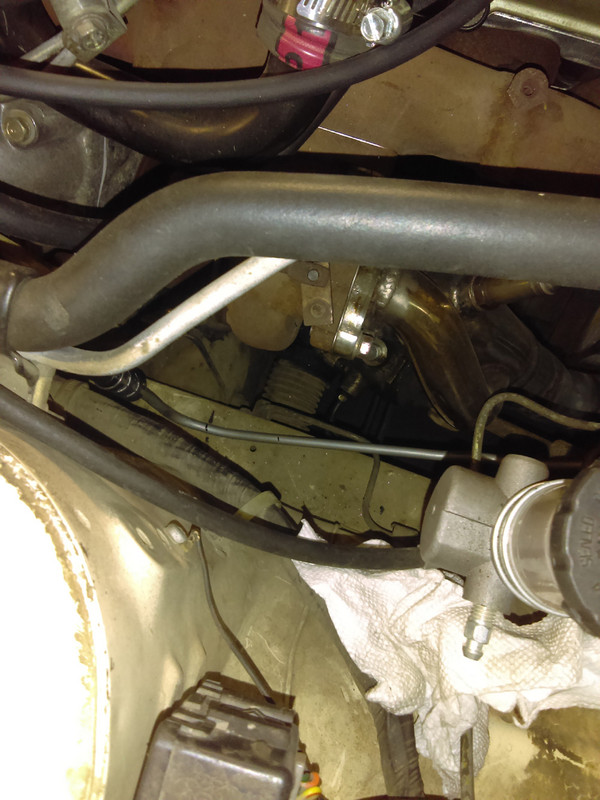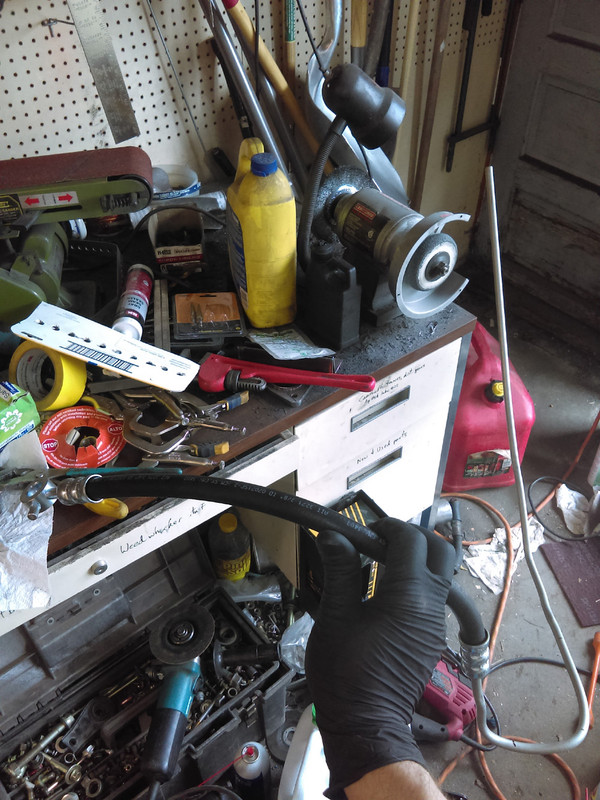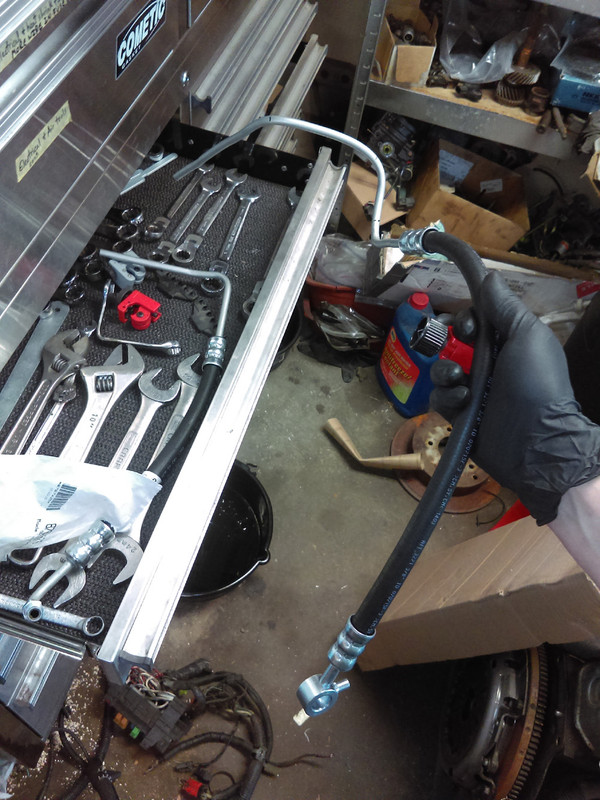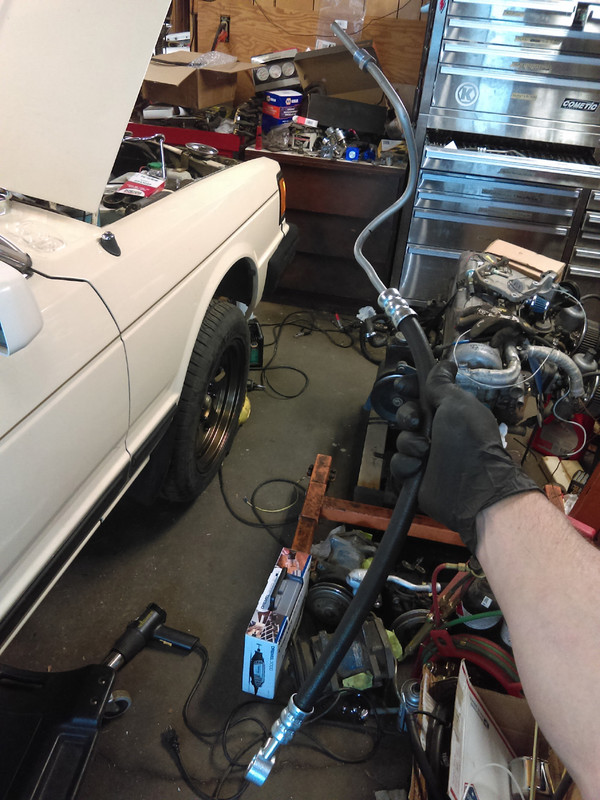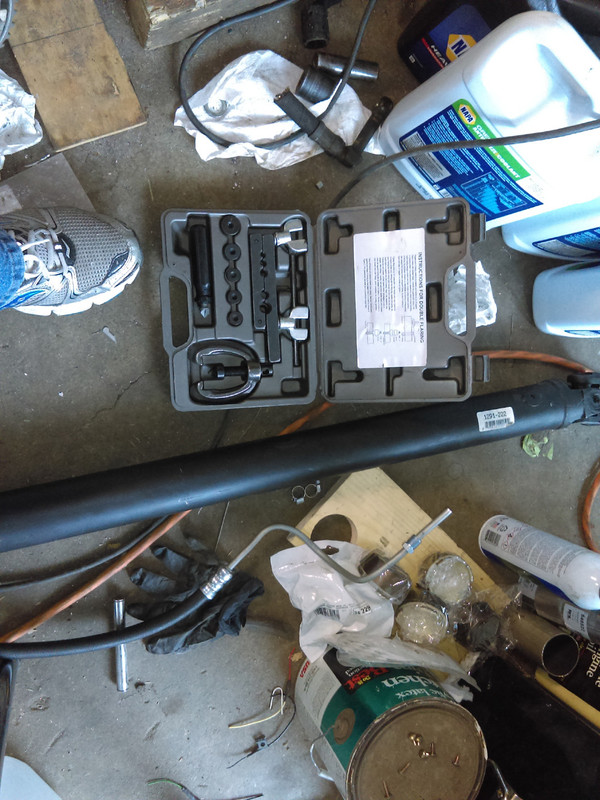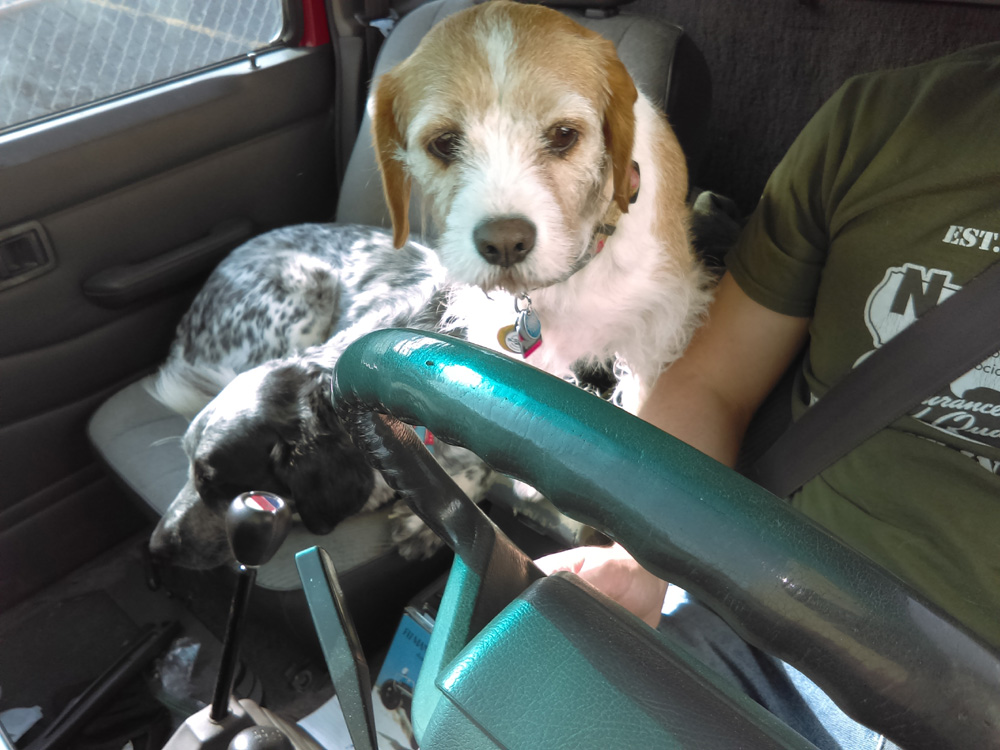 The dogs on a food run with me.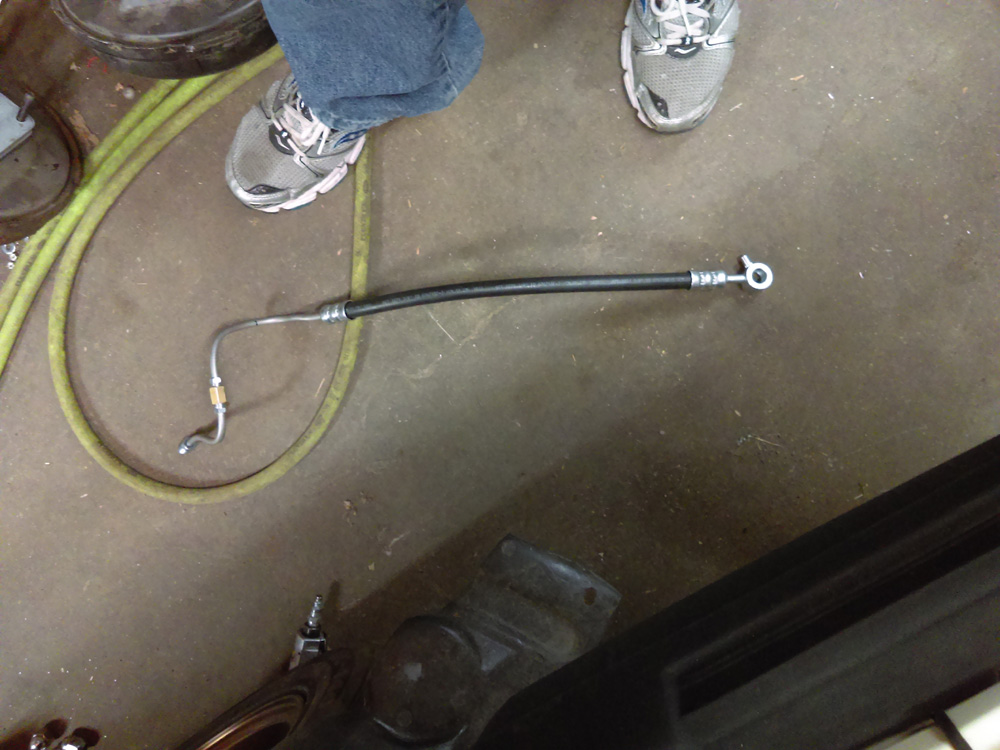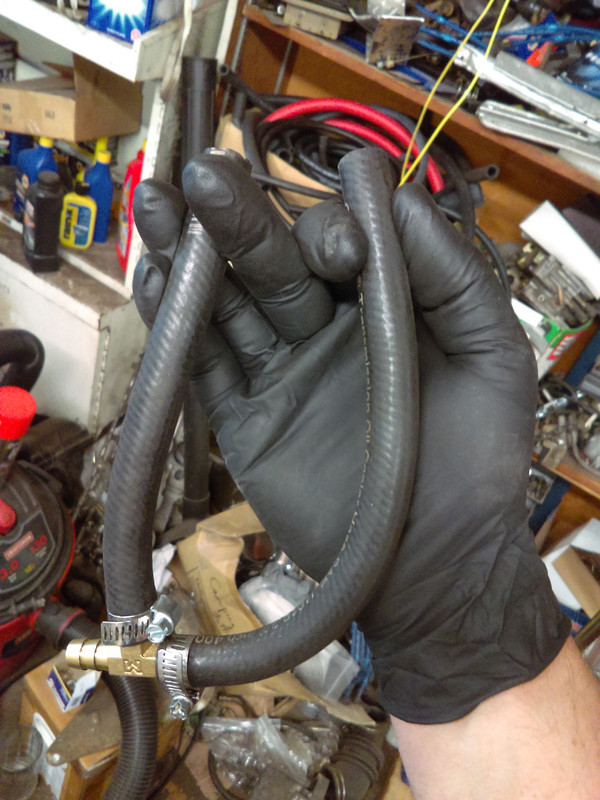 This is for the dual return outlet on the power steering reservoir. The little itty bitty return line joins up with the other side of the tee. Worked great!