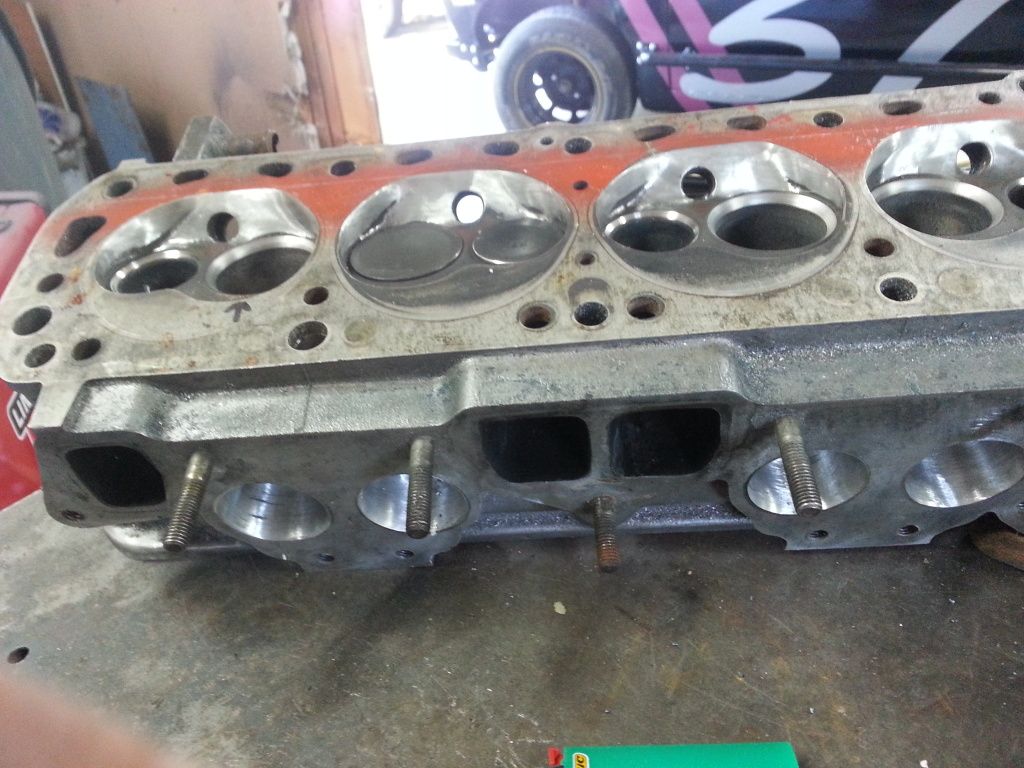 Hardend seats, but cut about as far as they can go.
Intakes are 44mm, 35.5mm exhaust.
Took another cc out of each chamber also, for a total of +3cc, wich if they can surface less than .005 off the head then I should be at 10.49:1 compression! Perfect! Hopefully they can get away with only removing .003 during the resurface.